Wizkid named 'King of Afropop' on GQ Magazine's October Issue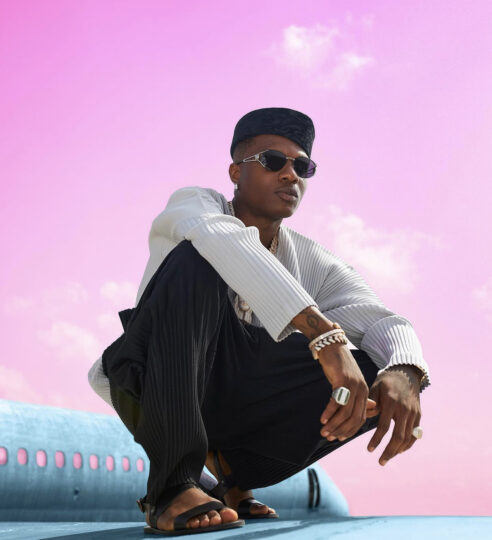 Wizkid | Image: Prince Gyasi for GQ
Nigerian superstar Ayodeji Ibrahim Balogun, popularly known as Wizkid, is the face of the American international monthly men's magazine, GQ for the month of October.
In the latest edition of the magazine, Wizkid was crowned the "King of Afropop" describing him as a go-to-guy for international A-list artists.
"He's the guy Drake and Beyoncé call up whenever they need a continent-spanning smash hit—and now, Lagos's own Wizkid is taking over speakers everywhere with the sounds of home," Edwin Stats Houghton writes for GQ.
In the article, Wizkid who is currently on tour in the United States spoke about his next album, working with Tems and new artists.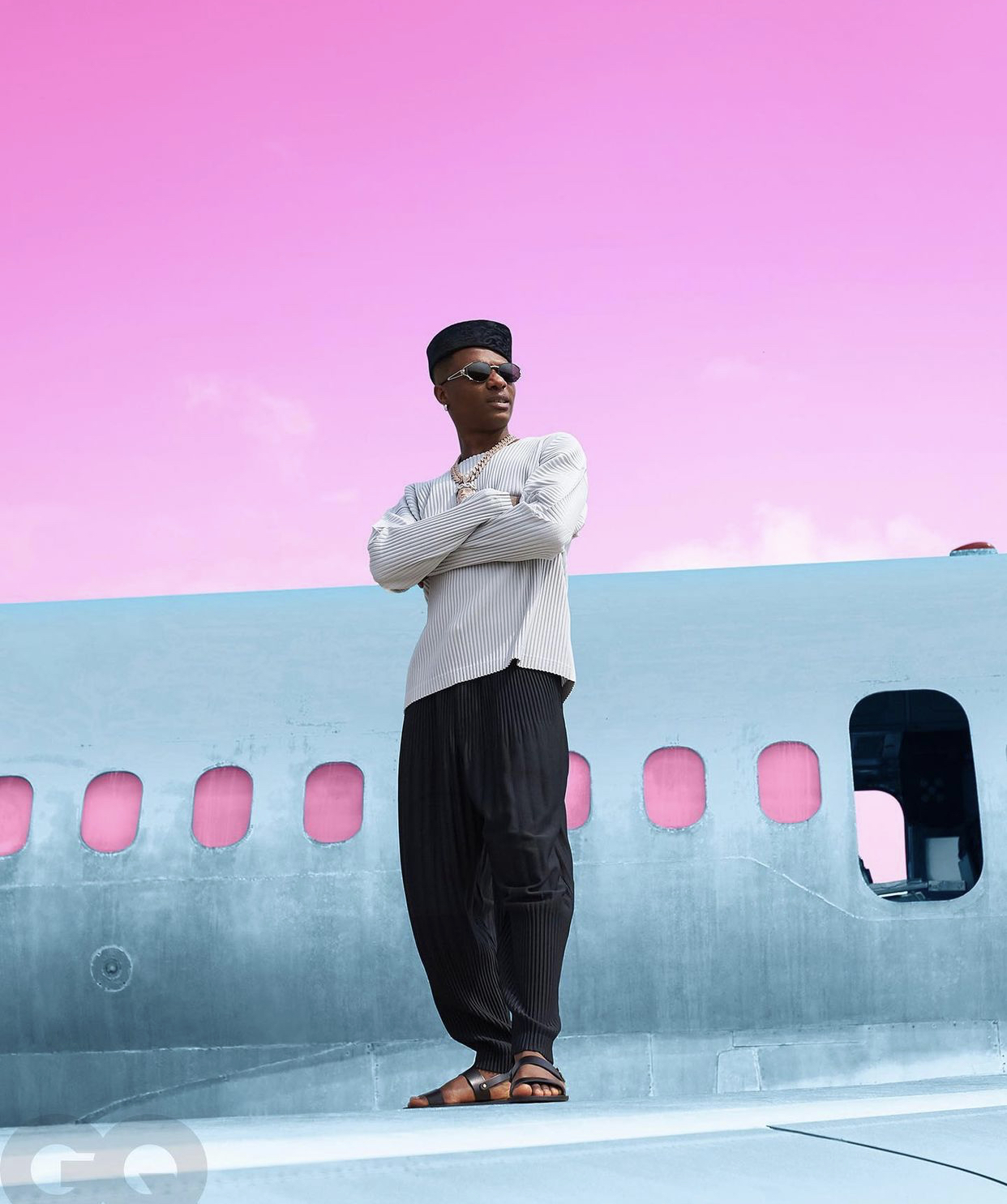 On his new album
Wizkid revealed that he is working a new album. It is uncertain when that next album would drop as he says that he isn't "in a rush."
"I am working on a new album, but I never like to be, like, in a rush… Sometimes it takes me a year, two years, to make an album. I always record in terms of albums, not just songs. I like to make music that way, because it gives you a sense of direction."
Pressed on what that direction might be, he simply states, "Well, in the next album, I'm just trying to enjoy myself with the music now, because of the reception from the fans for my last album. I just keep evolving with the sound."
Collaboration with Tems on "Essence"
Wizkid said working with Tems was effortless.
"You know, I've known Tems… I can't even actually remember how we met, but I know I brought her out for one of my shows in Lagos. We had talked about working and I went back home to record. When I record at home, it's like I have a crazy situation. I'll be in a room with like 8, 10 producers, everyone's got their rooms and we're just making music. She came through to the hotel and we laid down the idea. It was just effortless. Just lay down the melodies, and she didn't even think anything of it. She felt like we had to do another record, but I already knew we had magic."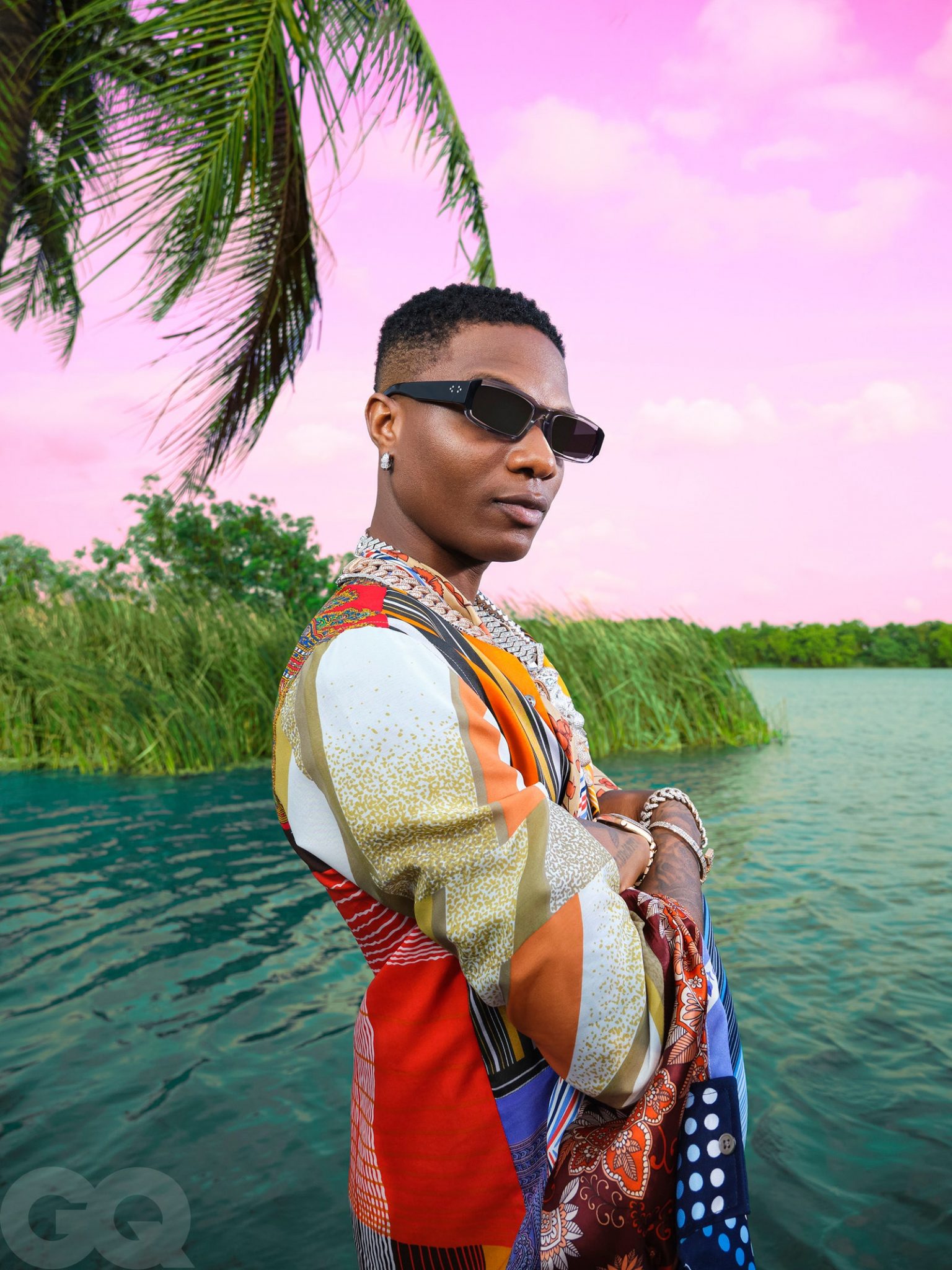 On working with new artists
"I love meeting new artists," Wizkid says. The "Essence" singer featured Buju in the deluxe version of his Made In Lagos album. He was also seen working with Bella Shmurda in the studio.
"When I'm in a room with a new artist, it feels like, Oh, my God. It feels like I'm right there when the magic is just about to take off and take form. It's so exciting to me. When I get in the room with a new artist, it's like you're learning from me, I'm learning from you. I even get more excited getting in the room with new artists than my peers or my friends that I know. I can't explain it."