3 dead, houses gutted in petrol tanker fire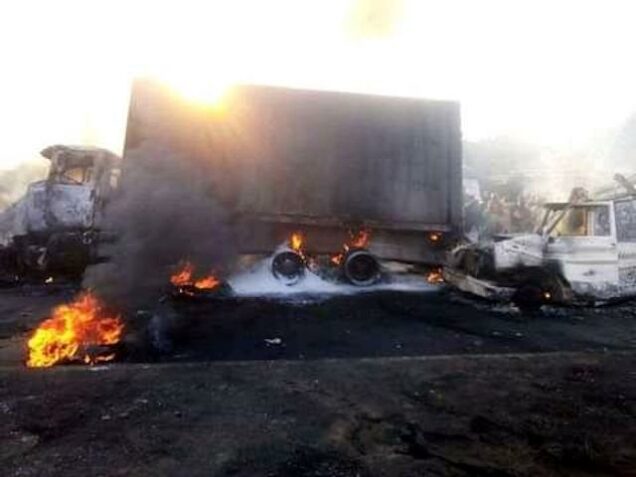 the petrol tanker fire in Rivers Tuesday
No fewer than three persons died Tuesday after a fully loaded petrol tanker hit a parked 40 feet container, sparking balls of fire.
The ensuing inferno engulfed some houses and shops.
Witnesses said the driver of the petrol truck was trying to evade paying bribe at a police checkpoint when the accident occurred.
The police mounted a checkpoint on Omerelu-Owerri Road in Omerelu Town, lkwerre Local Government Area of Rivers State.
Omerelu community lies at the border of Rivers and Imo states.
The accident triggered a protest by youths, who immediately dismantled the checkpoint.
There are over 20 Police checkpoints on the road.
They were established to curb the incessant cases of kidnapping, robberies and carjacking on the route.