4 Argentina players under probe over fake COVID-19 documents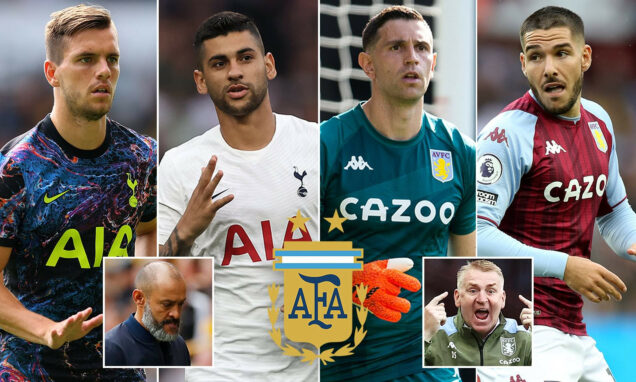 Four Premier League stars:- Giovani Lo Celso, Cristian Romero, Emiliano Martinez and Emi Buendia are under probe by Brazilian authorities for lying on Covid-19 documents.
The Argentine quartet could face serious legal action if found breaching quarantine rules.
According to UOL Esporte, they failed to declare on official documents that they had been in the UK in the last two weeks when they arrived in Sao Paulo before Argentina's World Cup qualification clash with Brazil.
A spokesman for Brazil's health regulator Anvisa said: 'These players arrived in Brazil on a flight from Caracas. The flight landed in Guarulhos (Sao Paulo). They declared that they had not been in any of the four countries which are restricted for the past 14 days. Anvisa was warned about supposedly false information given by these players.
'After that, Anvisa sent a notification to CIEVS (an institution in charge of Covid-19 restrictions in the state of Sao Paulo). We have to clarify that false information given to Brazilian authorities might be infractions of health laws of the country and might be an infraction of our criminal law.'