15 Instances Where This Nigerian Celebrity Took Fashion To Another Level
We are in a modern world where fashion can never be overrated, and in fact, as time passes by, the rate at which people dress changes, and this is because fashion is dynamic. Over the years, we have seen how people dress, and then, a new way of dressing is introduced afterwards, and this will keep happening as long as there's life. Thus, in the world today, we have different people whose fashion sense is top-notch, and in fact, they have stirred different reactions on the social media just because of the way they dress, and then, coming down to Nigeria, we have people we can point out to in such a situation.
There are different celebrities in Nigeria today who have high taste for fashion, but more than that, some of them have always been taking fashion to another level such that reactions will be stirred online. When we say fashion is taken to another level, we will mean that such a person dress in an unusual way, and it's almost the first of its kind, that is, it has never been seen somewhere before, or it's rare.
Someone we can point out to in Nigeria is Toyin Lawani, who's both an actress and a fashion stylist. Toyin Lawani is known by many people to have a great skill as far as fashion is concerned, and more than that, she's known with how she dresses.
Being a stylist, she doesn't just make clothes, rather, she also showcase them on herself, which makes her a fashionista, as she will be seen in different shades of clothes, designs, and so many other things.
Thus, looking through how she has been dressing over the years, we will see lots of instances where she took fashion to another level. Again, this doesn't mean they are bad, but that the dresses are unique on their own such that no one has seen before in Nigeria.
In this light, we will be seeing about 15 Instances where she dressed uniquely and almost strangely.
1. Imagine dressing like a Catholic sister in this manner; have you seen this somewhere before?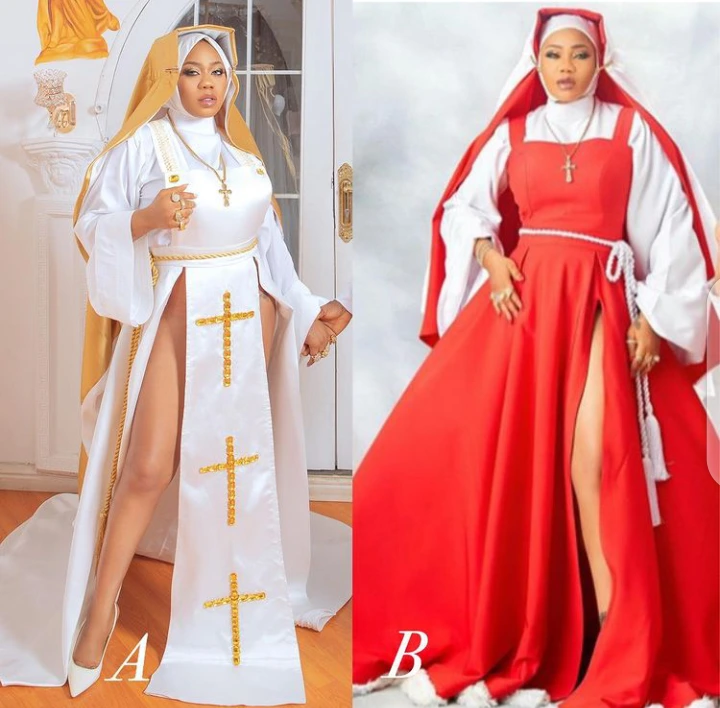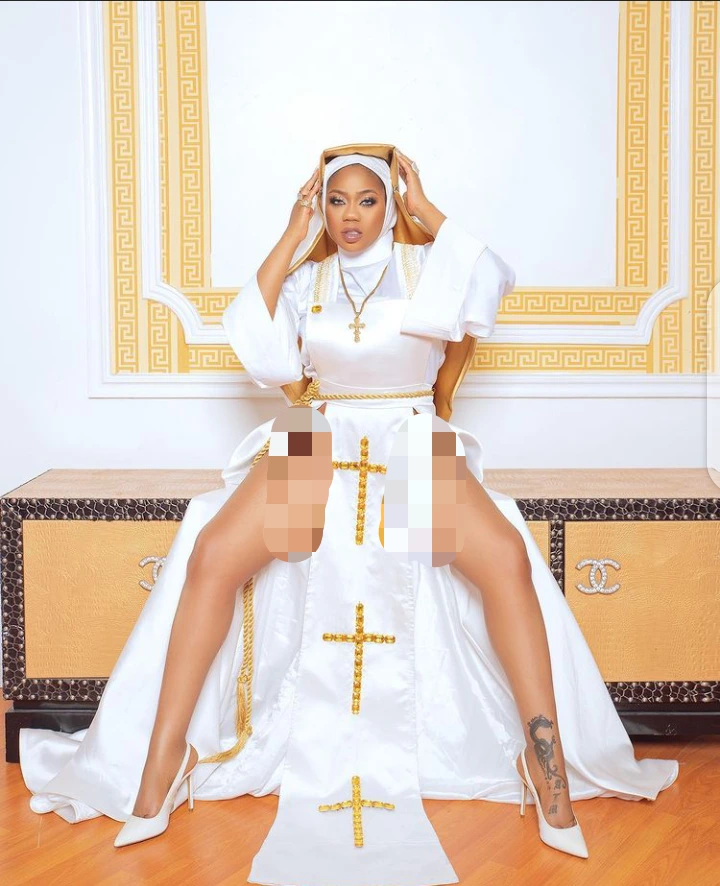 2. Imagine also dressing like a Muslim sister here.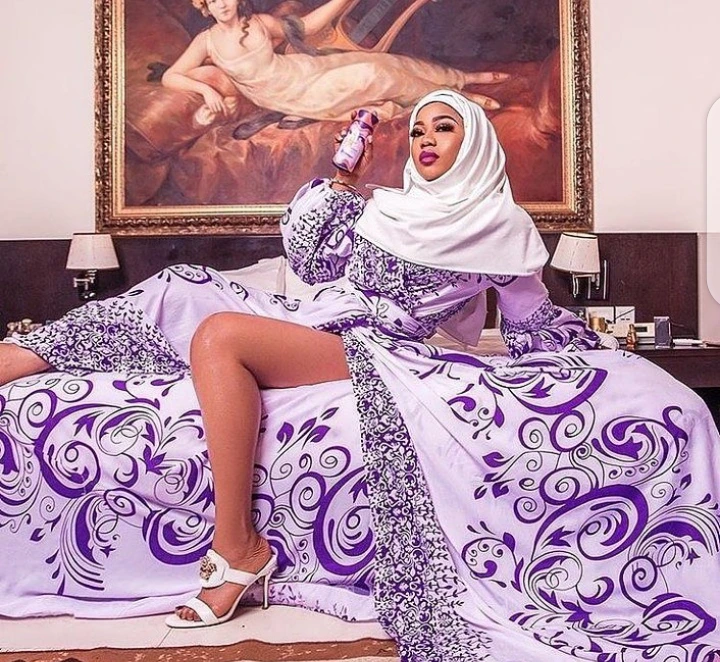 3. See about 3 instances where she dressed like a warrior.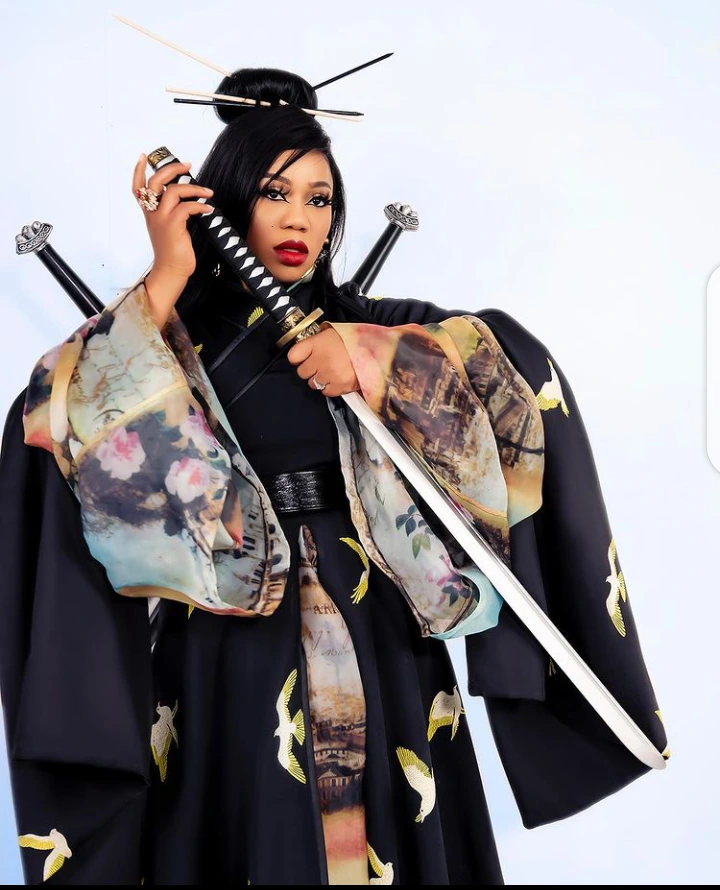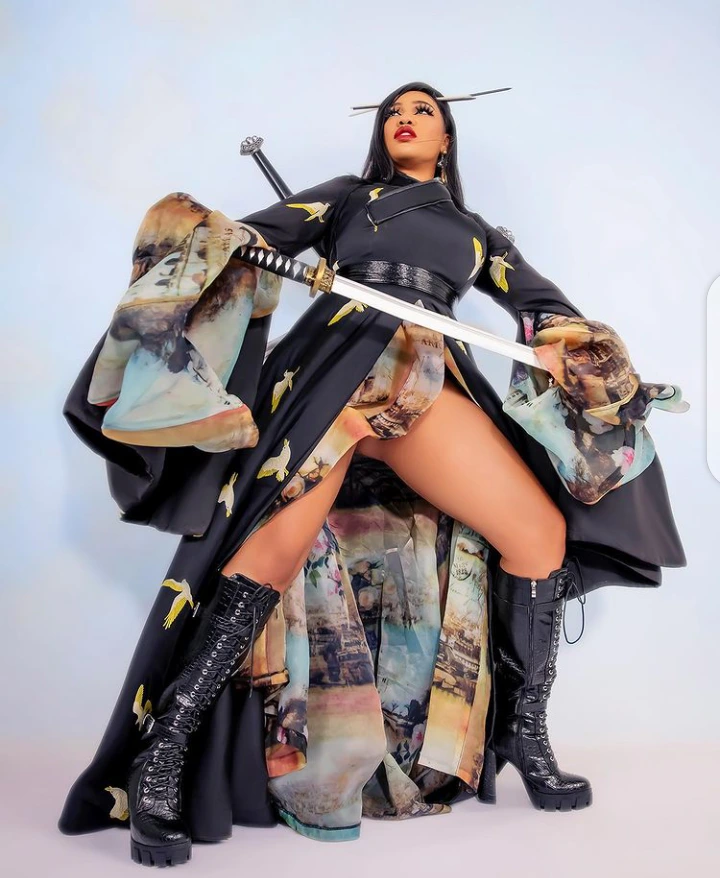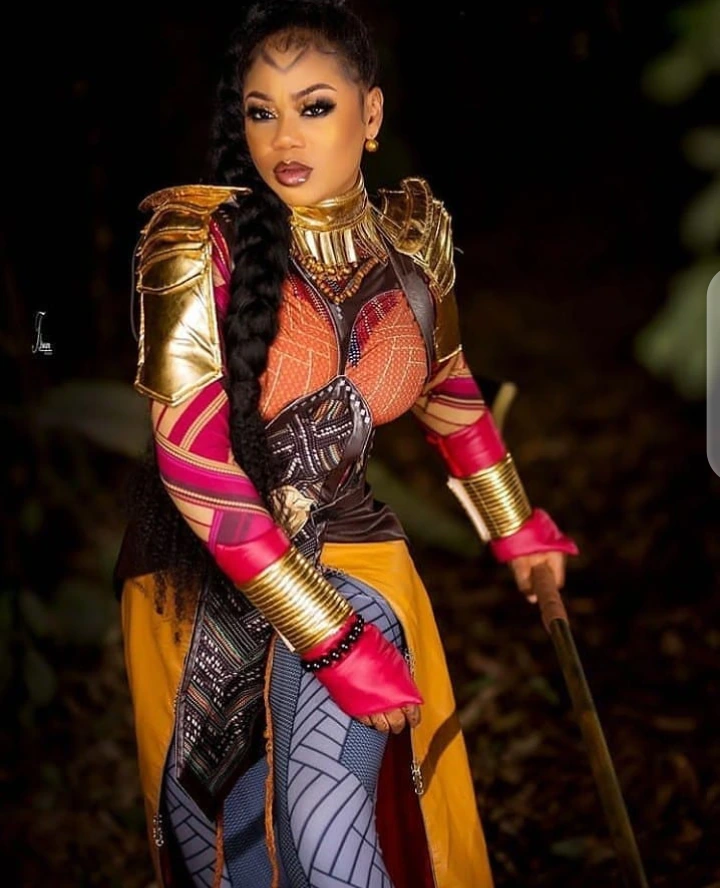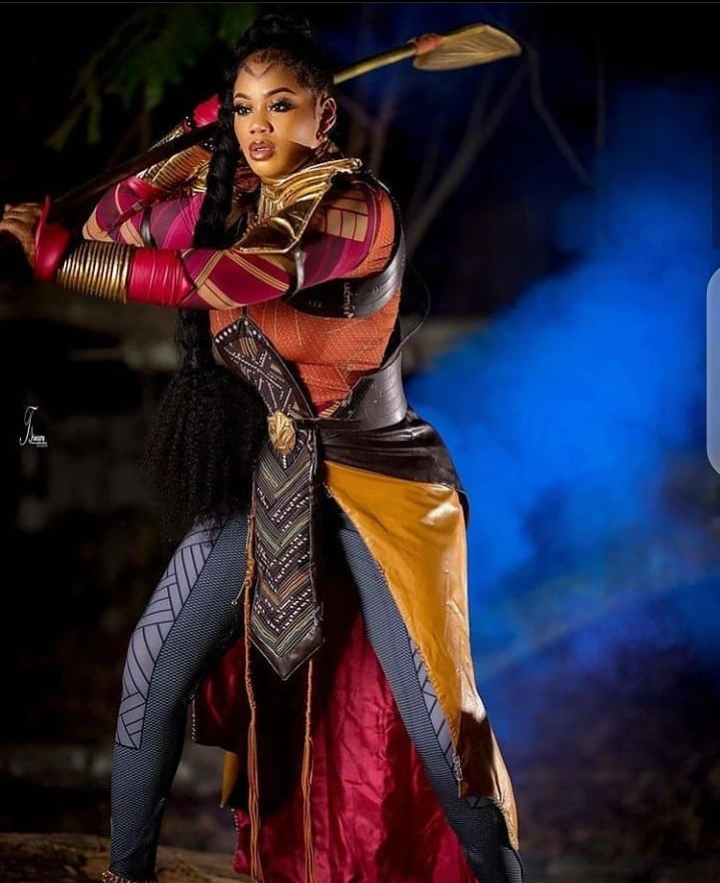 4. Here, she dressed like a god, ready to command her Followers.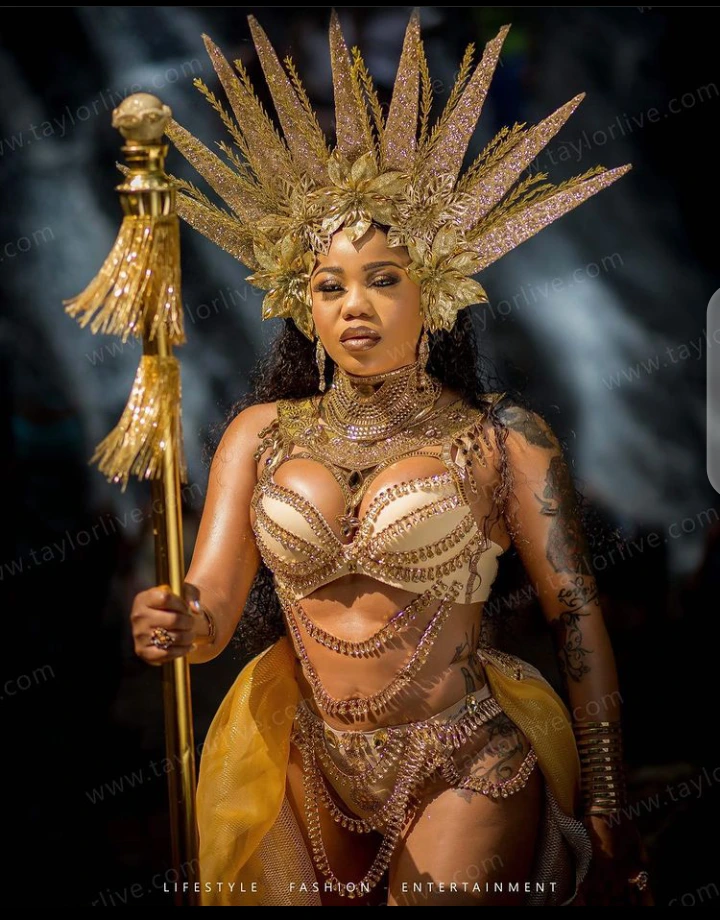 5. She dressed almost like an herbalist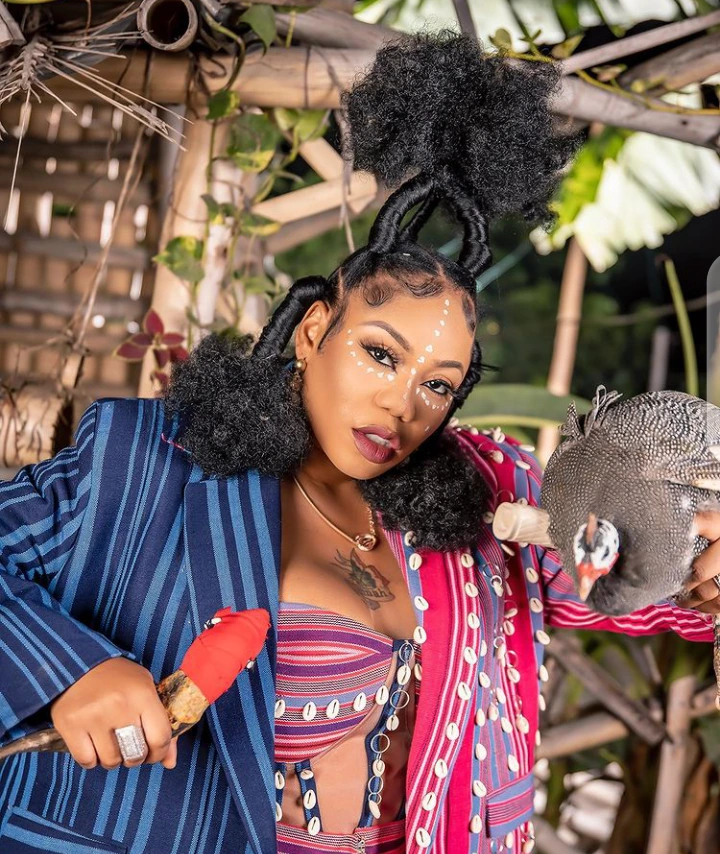 6. Imagine someone covered with cups. Exactly what it is; that's fashion.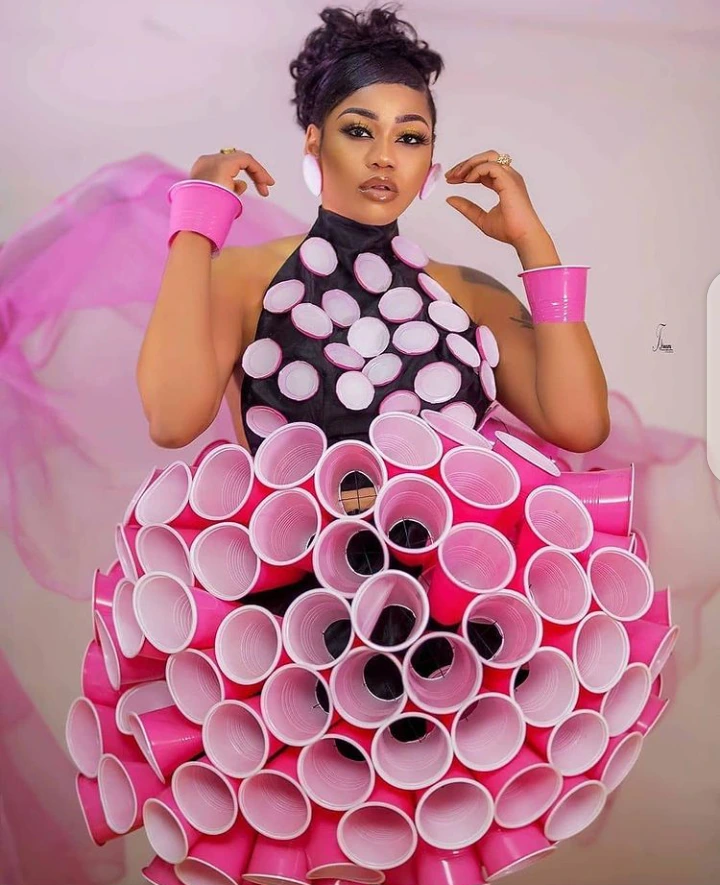 7. See how she dresses in these 4 instances and she's covered this way; you'd ask, how will she move easily?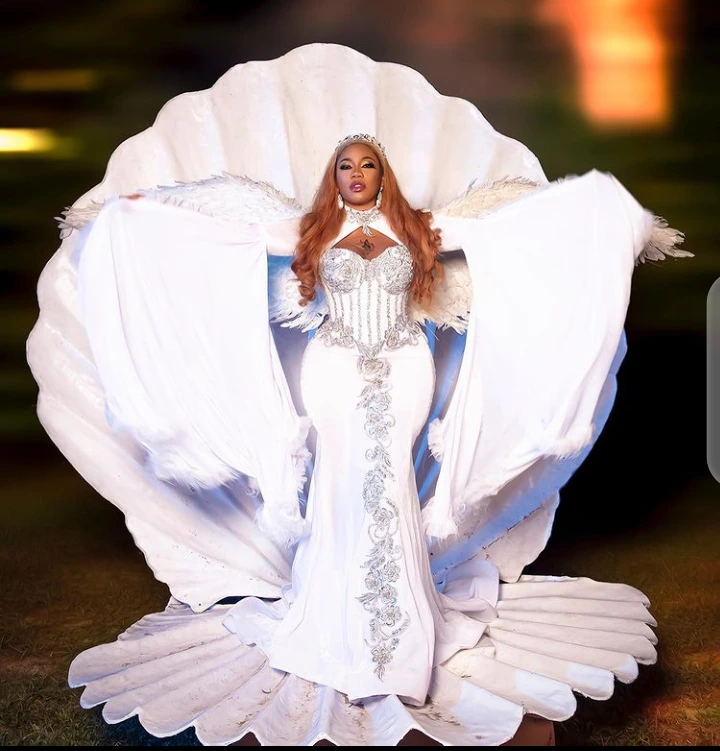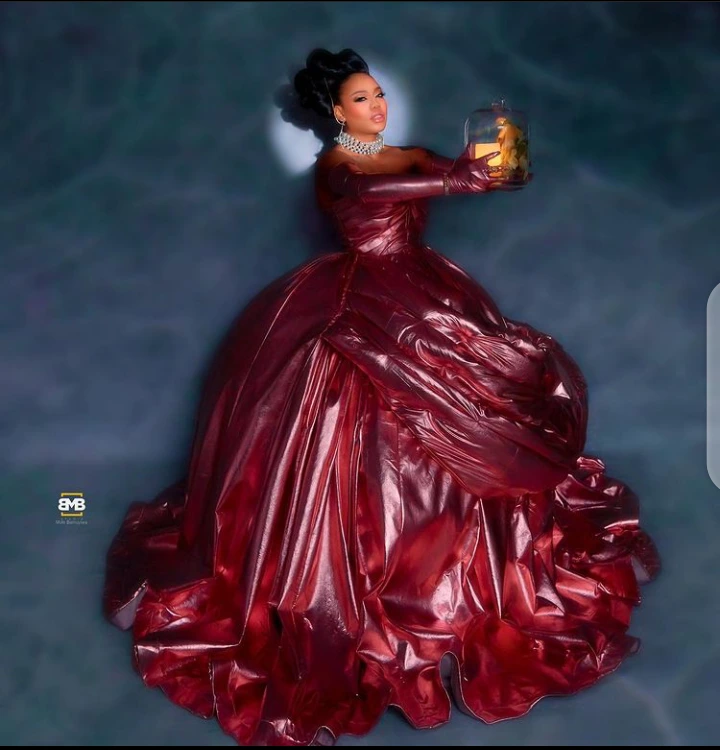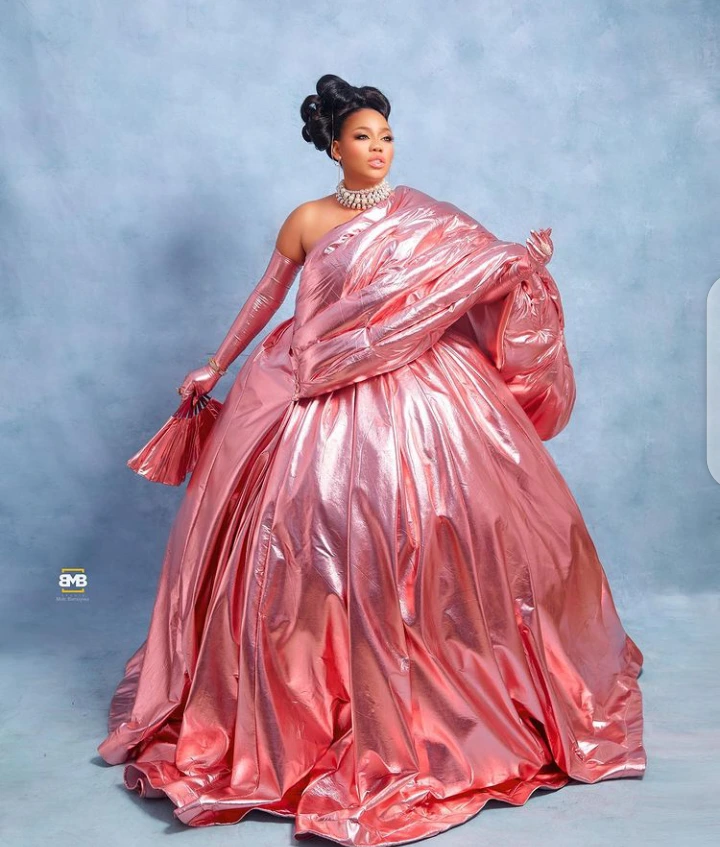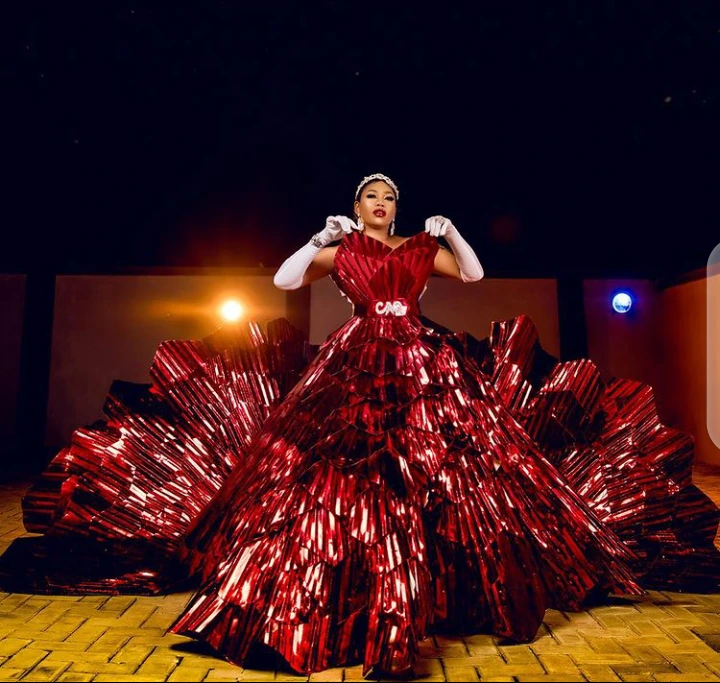 8. Also, see an instance where "bags" are attached to her dress. Of course, they're not literally bags, but made like that.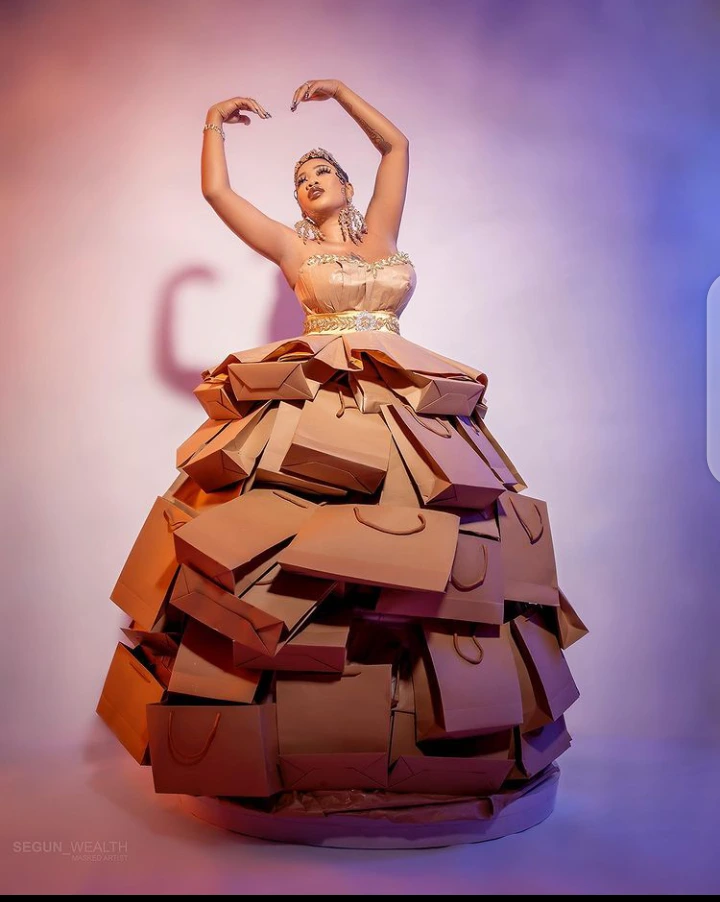 9. See where she's acting like an empress, having slaves chained: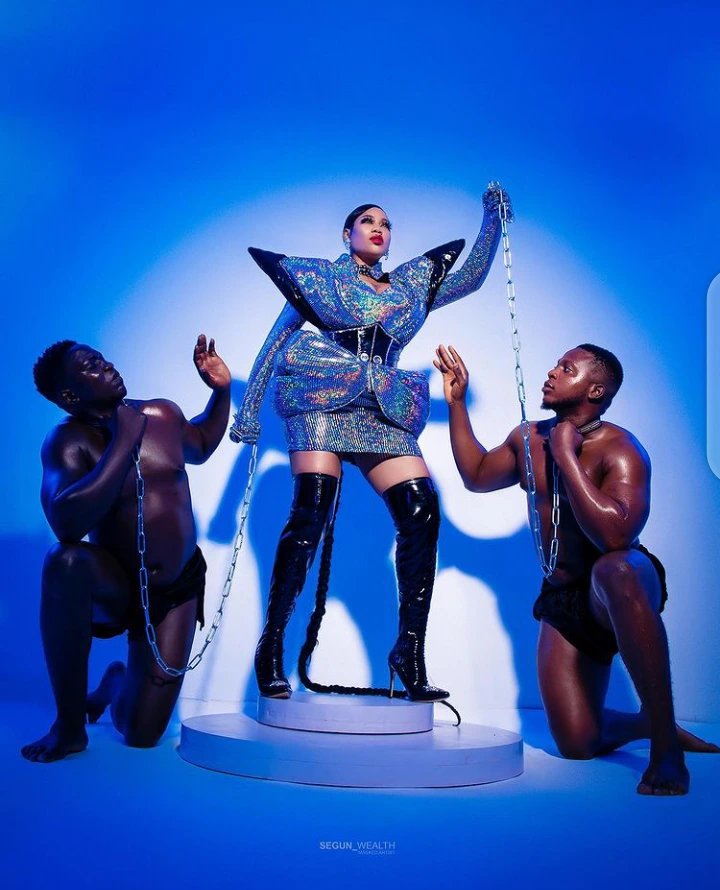 See other instances below: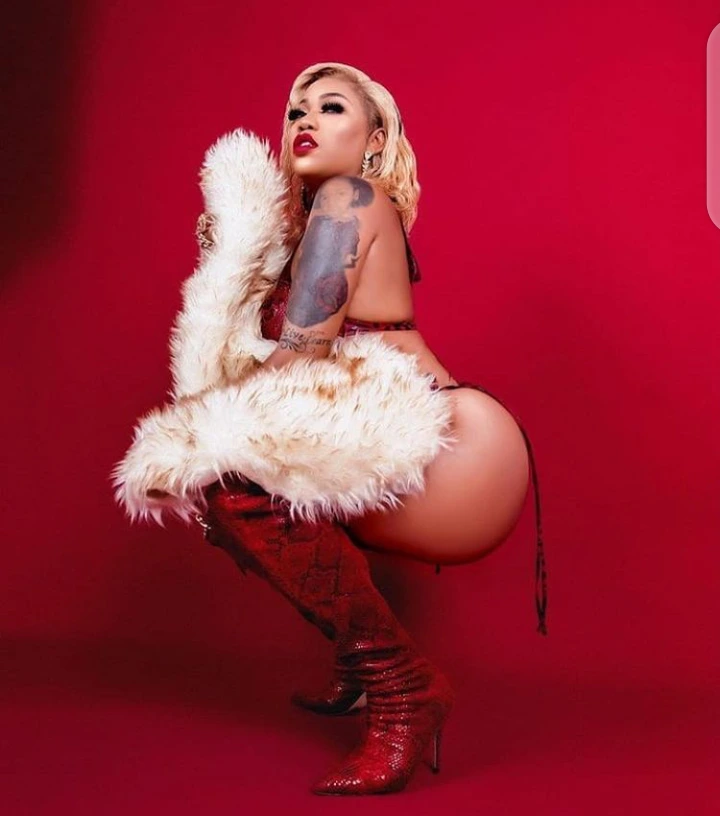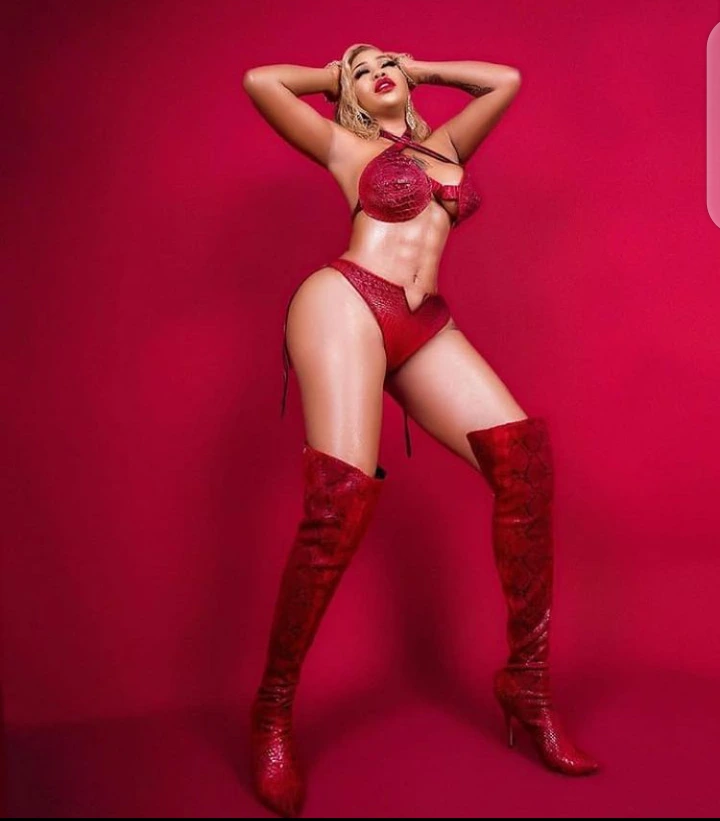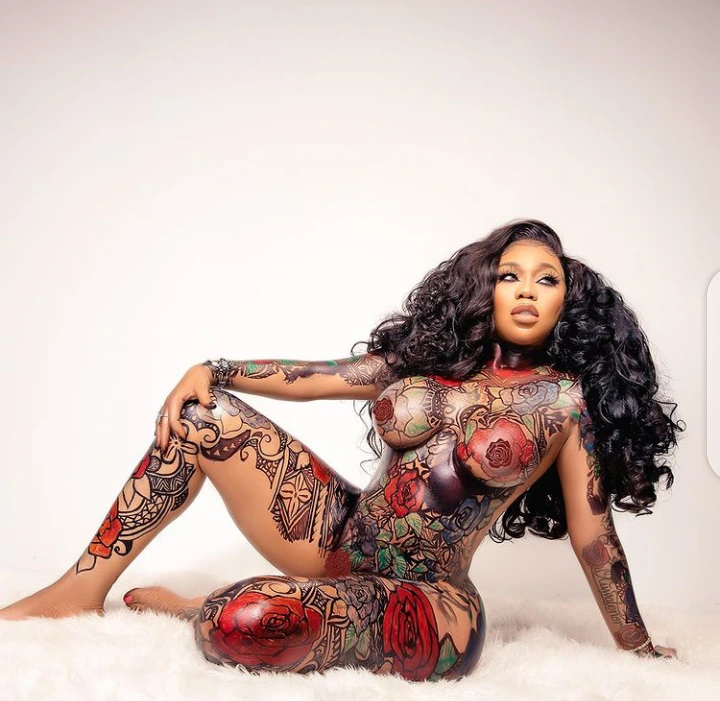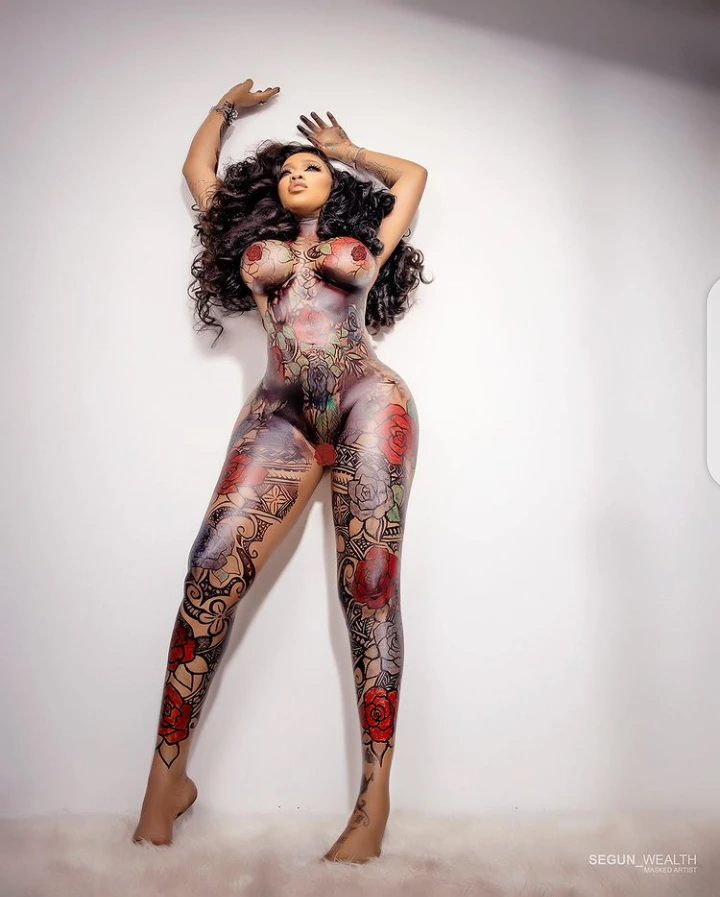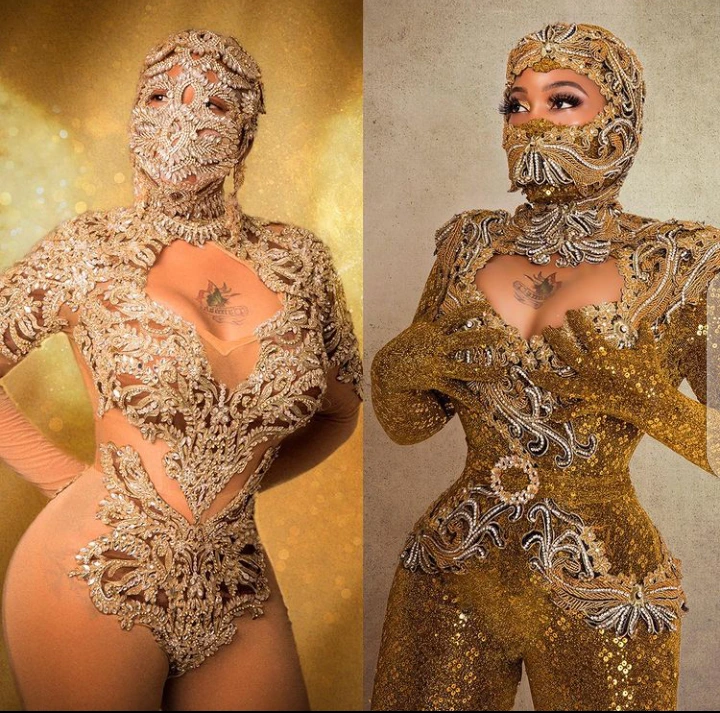 What do you think?
How well can you rate her fashion sense?
Let us hear you.