A Man Asked What Type of business can He start for N30K, Check Out The Responses He Got
While writing the headline for this article, I also thought about it, what businesses can you start with as little as N30,000. A man asked this on social media and the answers he got from Nigerians are both informative and funny.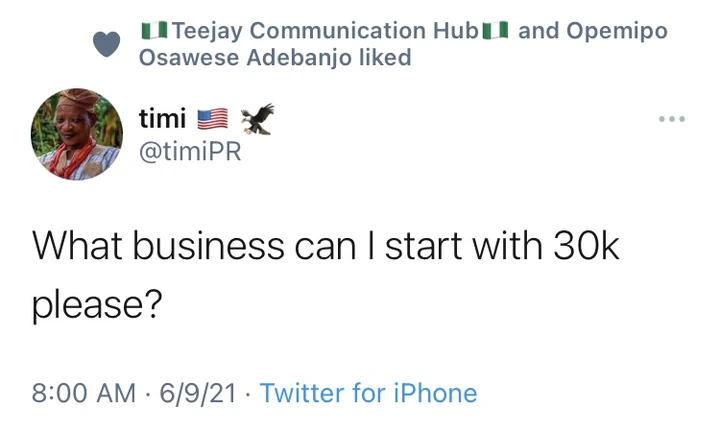 A man who goes by the username Timi and by the handle TimiPR, asked Nigerians the busniess that he can start with as little as N30,000 and Nigerians have given their thoughts on the the topic. He asked on his timeline: What business can I start with 30k please? and his followers reacted to the questions. Read some of the responses below: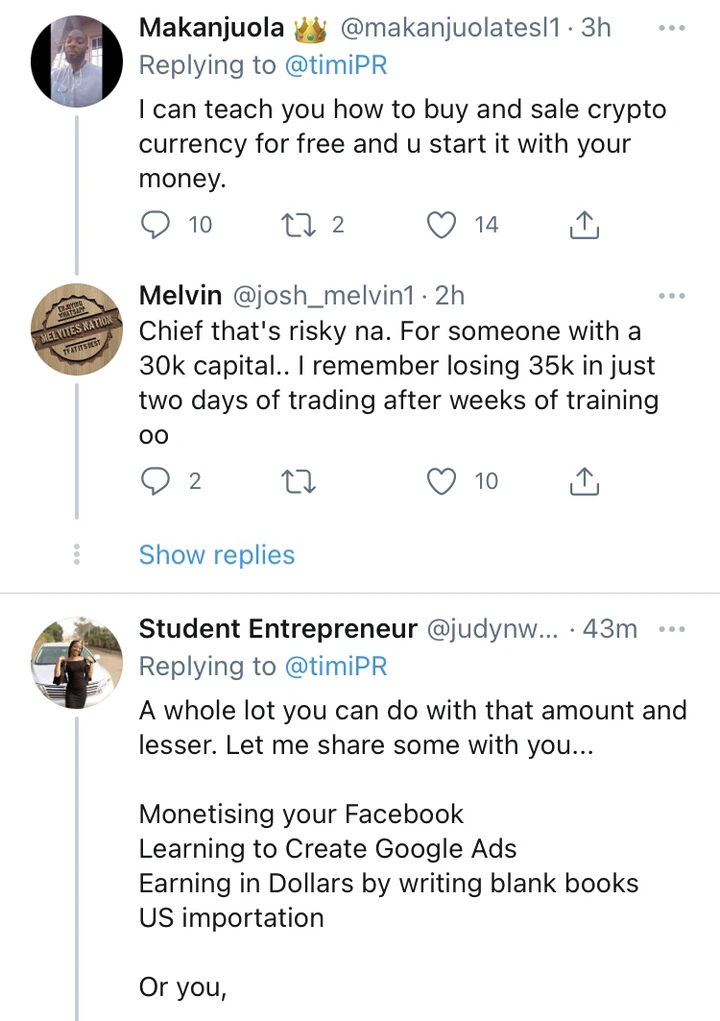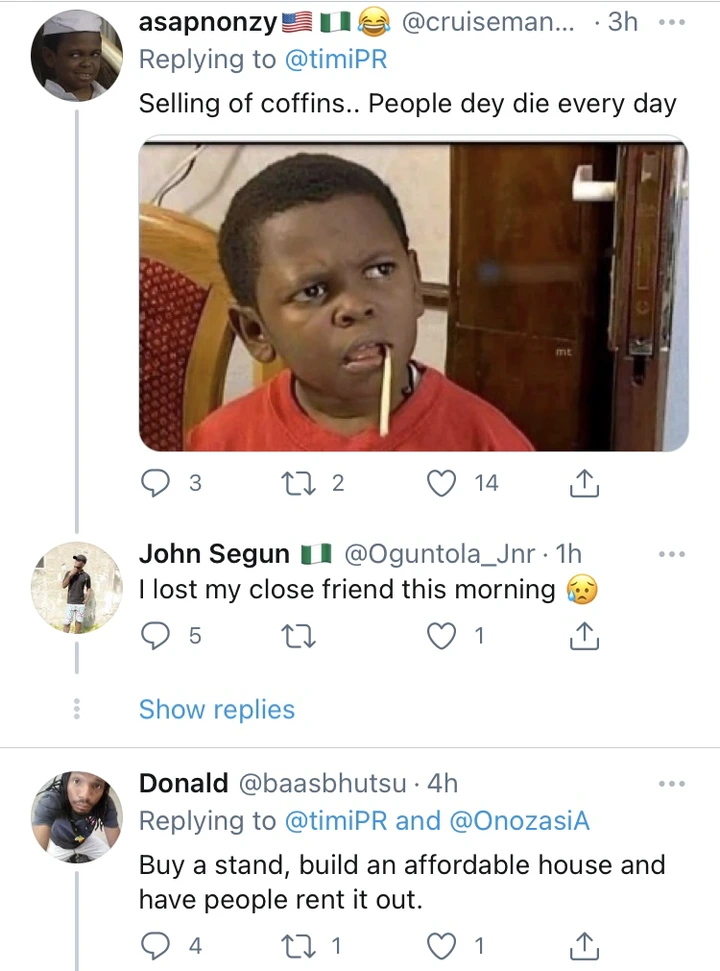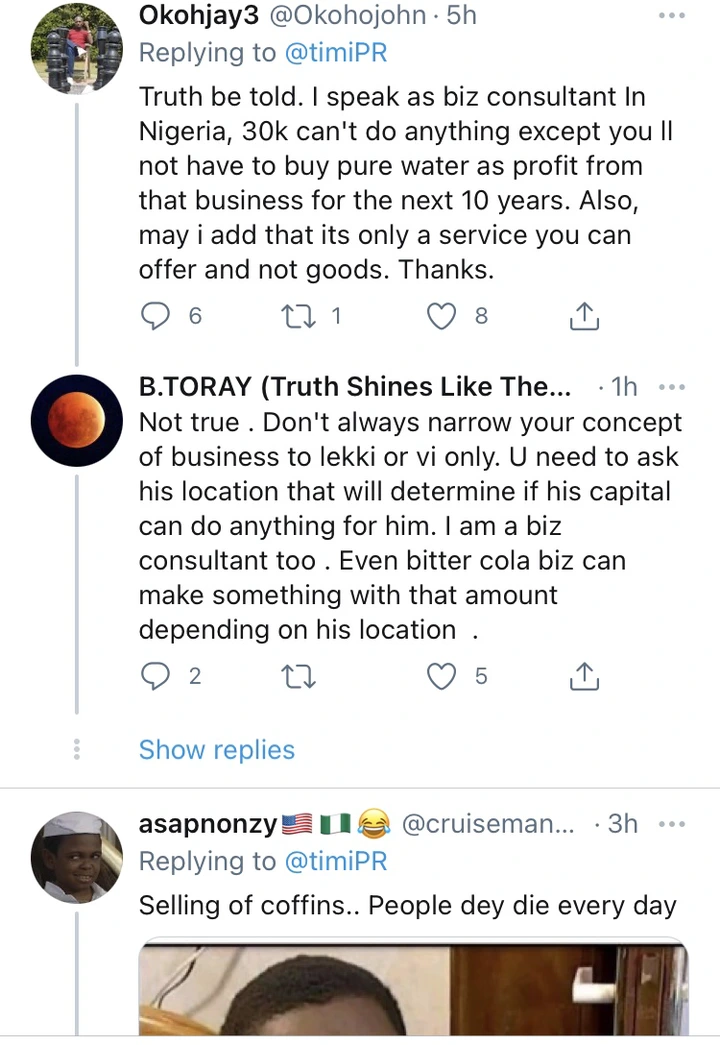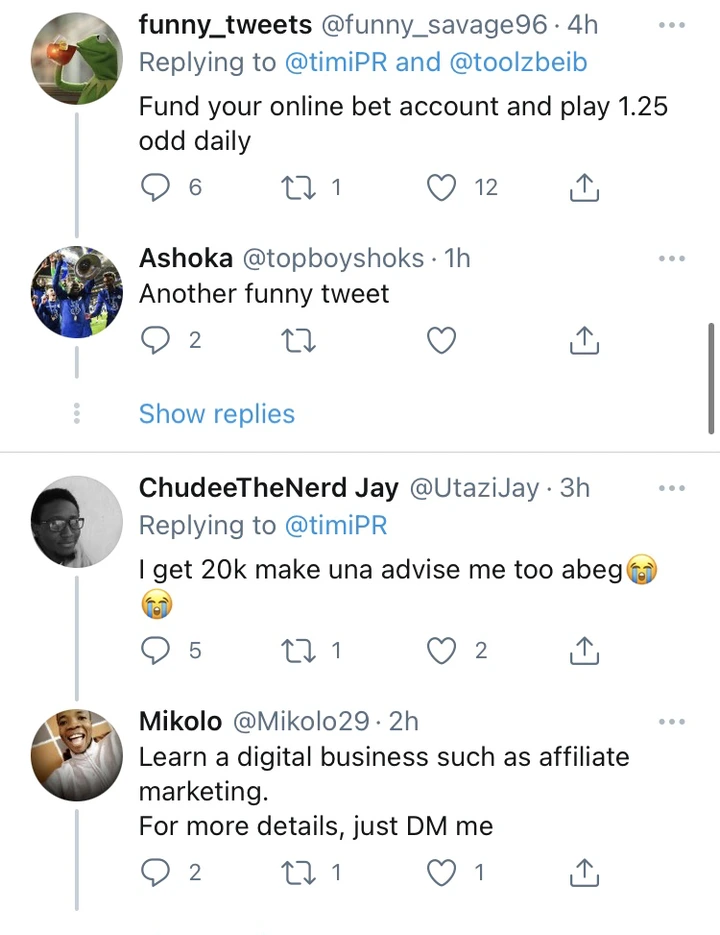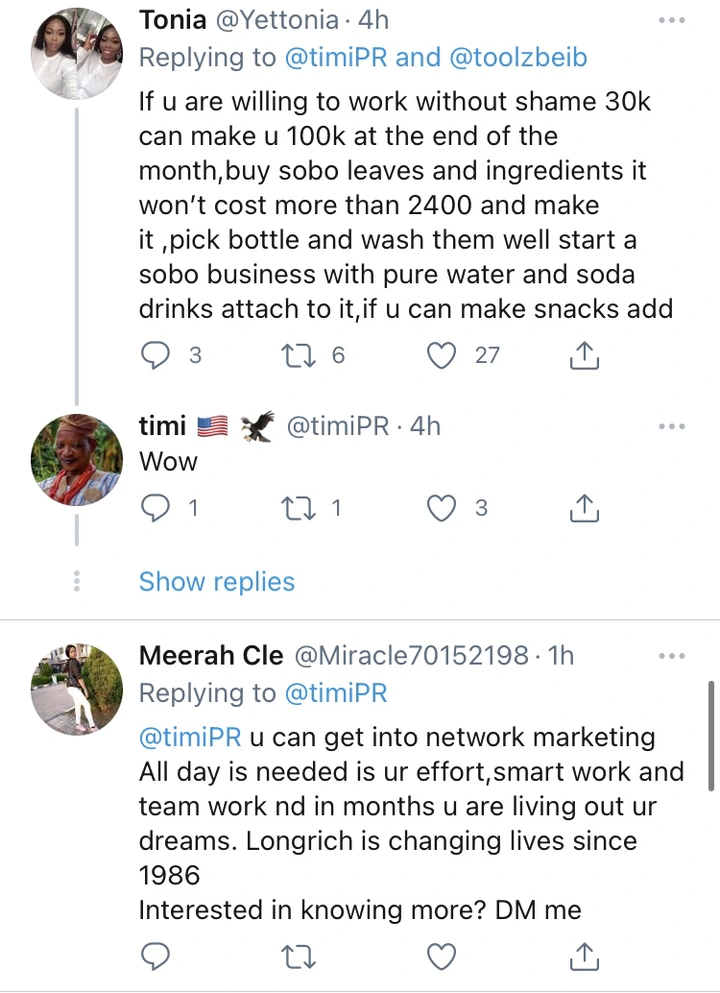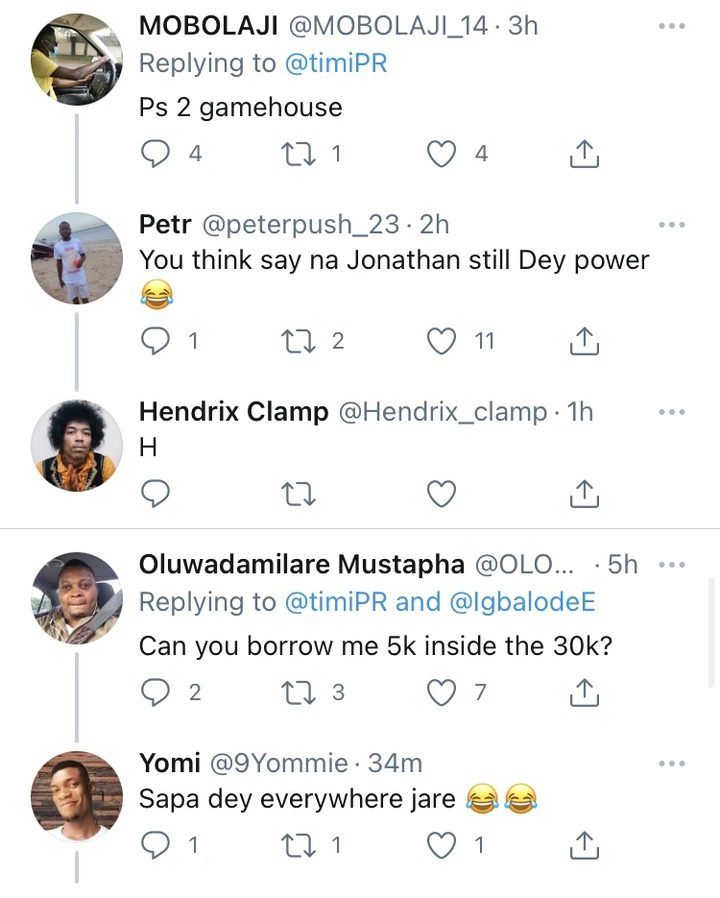 N30,000 used to be a lot of money, but because of inflation and how the value of the Naira has dropped against the dollar, things have changed, but still, N30K is still able to start something for some people, but it has to do with a lot of variables. For example, you can start the POS business with less than N30,000 and it can be quite profitable in a perfect location.
So, I would like to hear from my readers, what other businesses do you think can be started with as little as N30,000? let me know the answers.