Bimbo Oshin reads tearful tribute to late husband at funeral
Bimbo Oshin and her daughter at the funeral for Ola Ibironke her husband
Popular Yoruba movie actress, Bimbo Oshin-Ibironke, has paid an emotional tribute to her husband Ola Ibironke a.k.a Dudu Heritage as he was laid to rest on Friday.
Dudu Heritage who is also the captain of Ibadan Golf Club was laid to rest at Eternal Home cemetery, Ojoo Area, Ibadan.
The burial followed the planting of a tree in his honour at the club and the funeral service at All Saints Church Jericho, Ibadan.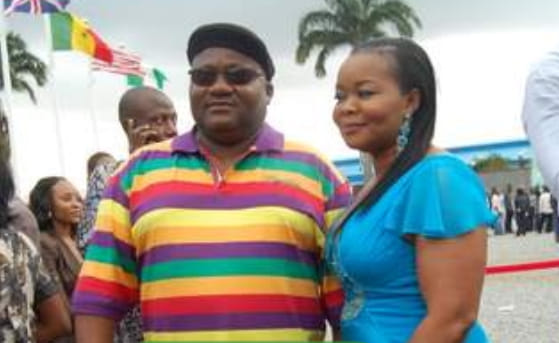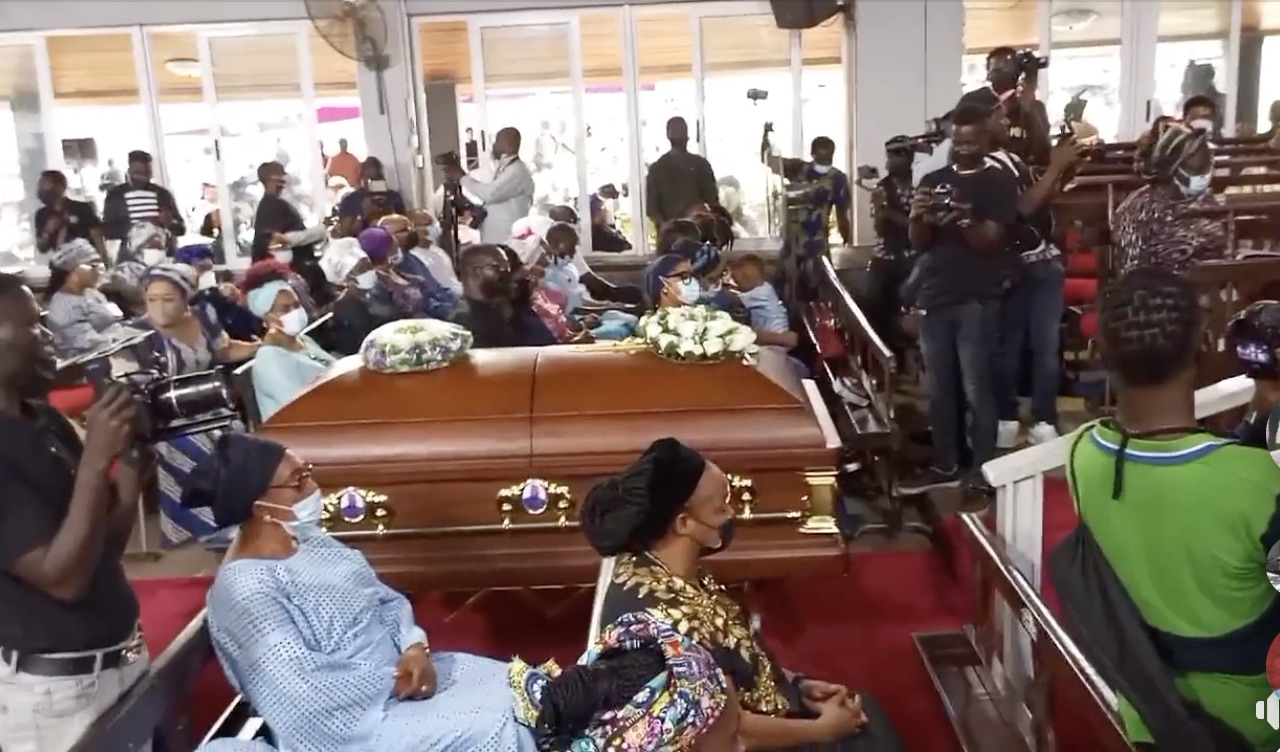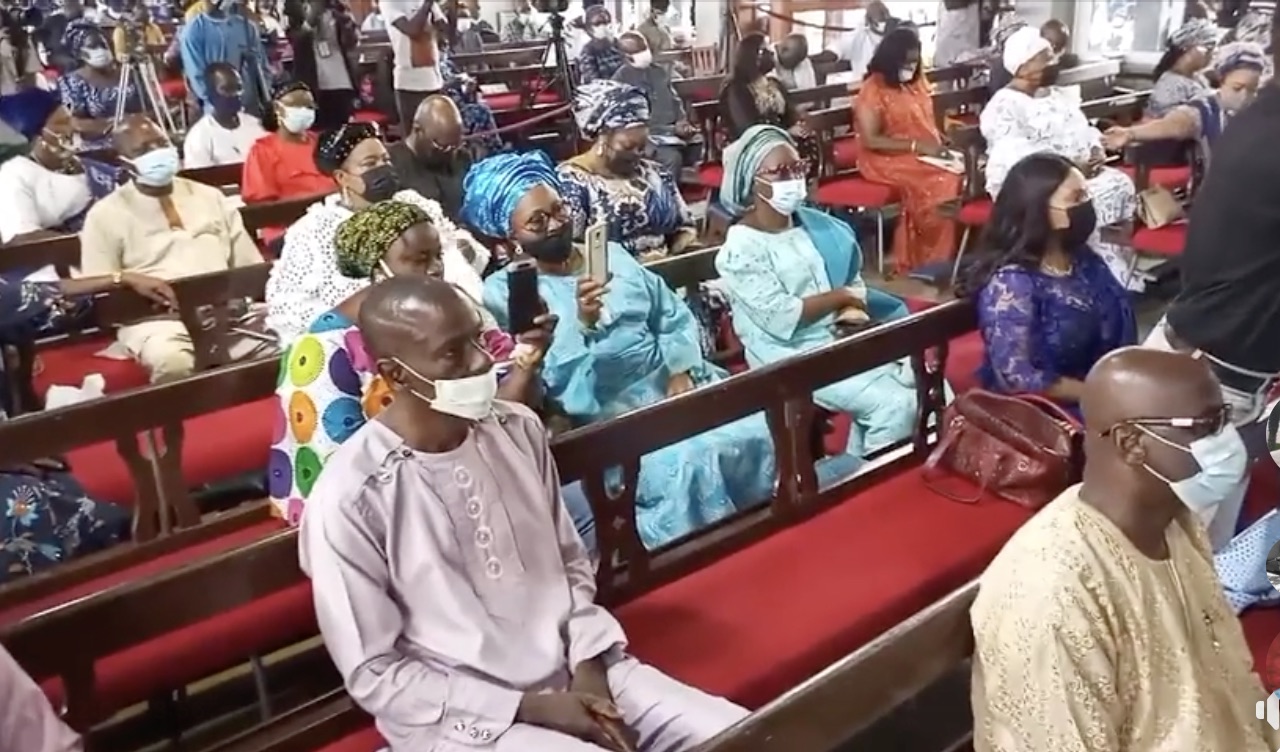 In her tribute, Bimbo described her husband her backbone, a gift every woman should have.
"I have cried more than I have done in my 25 years as an actress. It all still looks like a dream to me. With a heavy heart and tears in my eyes, I write this tribute.
"I had the great opportunity and rare privilege of being the wife and partner to the most wonderful loving, romantic, peaceful, kind, and God-fearing man any woman can wish for. Life could not have been a better place without you in it.
"He was the love of my life, the one who did everything humanly possible to protect me even in the face of all sorts of misconceptions. He was the only one who understood the true meaning of love. His life taught me unconditional love and kindness. I am grateful that I had the opportunity to share his dreams, Hopes, love, friendship, and much more.
"I flashback to the 12th of September 2021 and am still shattered. I still called you at some minutes to 7 pm when I came to pick our son up at the golf club as directed by you. My instinct told me to call you to come out and see me at the car park. I did call and you said hello iyawo e, ma binu mo wan meeting, meaning Hello my wife, I'm sorry, I'm in a meeting.
"I prayed to God to bring you back to life but alas death snatched you away from me (Iku da mi Loro) A loving and accommodating father to several people tell me a man of noble character and I will present my husband to you My heavenly father used you to bless me with the most amazing and adorable children.
"When our daughter asked Mummy where is daddy? I answered her that daddy has gone to be with the Angels and that we will never see you physically again but in our dream. She asked again when is daddy coming back to us?! said he won't be long
"My tears refused to stop, if death has a price, I could have paid it. You were my backbone. my rib, we had great plans, we laughed and talked about our old age. You promised to watch over me like a father. As fate would have it you became my dad when I lost my biological father in 2007.
"You were a contented man of humility and integrity, you believe a good name is better than riches, I am "Bimbo Oshin today because of you Akande mi Uomo Ajo. You gave me peace of mind while at work. You always put smiles on everyone's face without any preferential treatment. Your smile lights and melts my heart. Your laughter is contagious. The swiftness of your departure is still shocking. I keep asking myself 'how could Ola die just like that?" Dudu why do you have to go? How do we explain this to grandma? O ma se oooo! Who are we to question God?"
Dudu Heritage died on Sunday, 12 September, while having a meeting within the Golf Club.