Check out the wristwatch that made Davido lose N180million and vowed never to buy any Diamond watch.
Davido is known for his style of buying expensive and luxurious jewelries. However, the Icebox and Obisgallery regular customer has put every diamond wristwatch purchase on hold till further notice after he was involved in a bad market deal.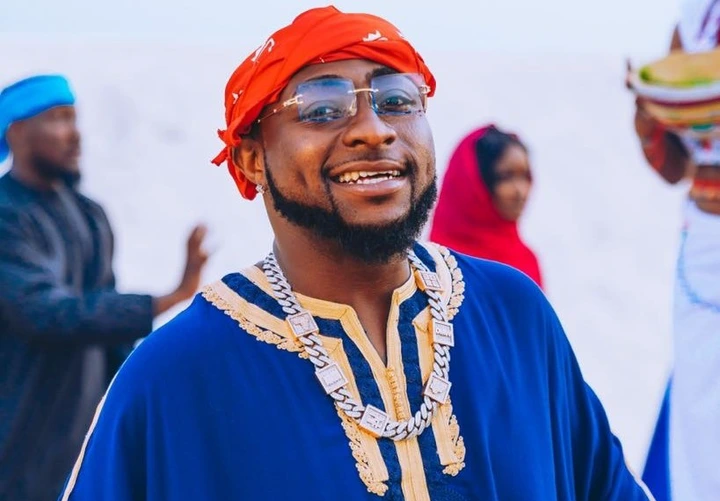 Davido vowed never to purchase any diamond wristwatch after he discovered that one of his wristwatch which he sold last year, has gone up in value making him lose an estimated sum of N180million ($330,000).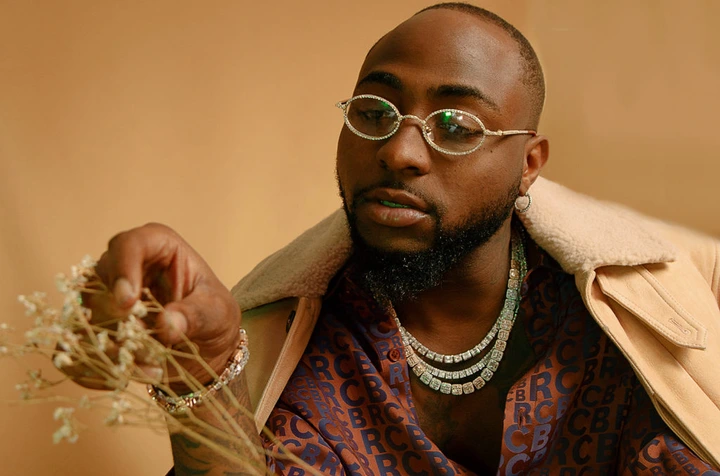 The singer who took to his Instagram handle to make this revelation was full of regret, wishing that if he had wait a little longer, he would have been smiling to his bank.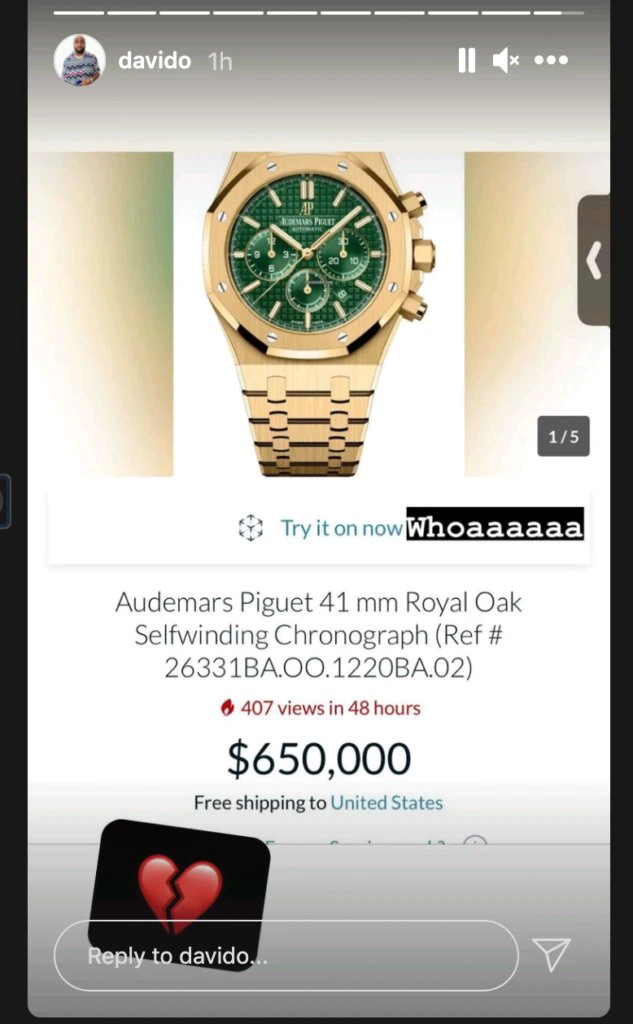 The singer shared a photo of an Audemars Piguet 41 wristwatch worth over $650,000 before making this new resolution on his Instagram page.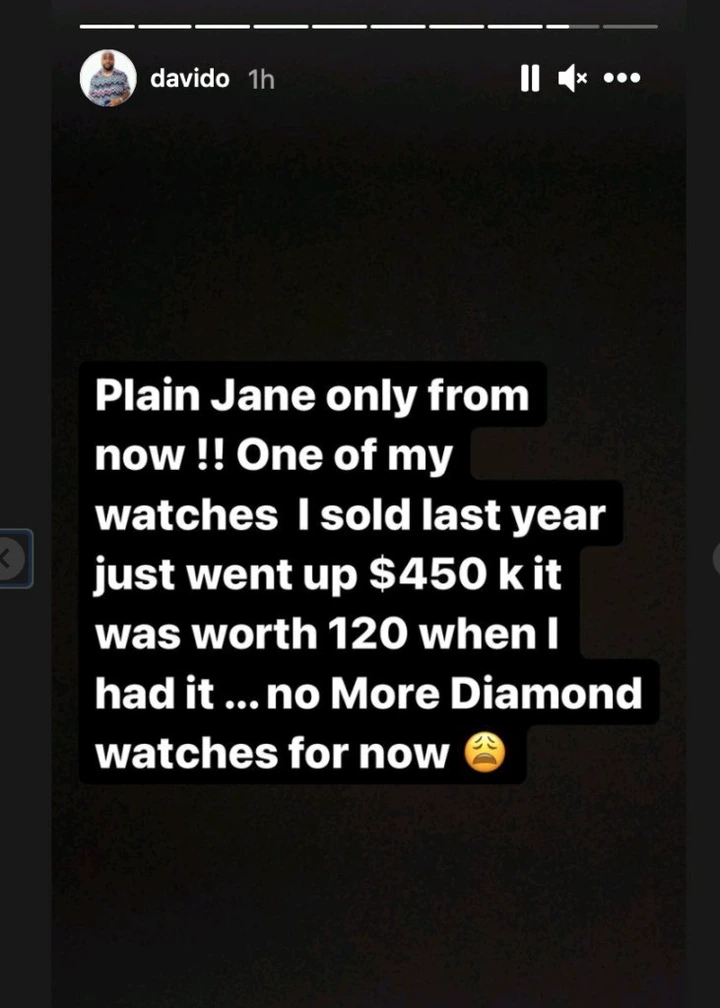 The watch in question, is a Plain Jane watch which the singer acquired for $120,000, but went up in value just few weeks ago and it's now sold for $450,000.
Plain Jane watch are high-end luxury watches without diamonds. They have not been touched in any way after leaving the factory.
A Plain Jane watch is more than a watch, it's an investment as it retains value and do appreciate over time.
Celebrities like Drake, Jay-Z, Eminem, Kanye West and Niki Minaj have all been spotted rocking the luxurious time piece. Wristwatch brands like Audemars Piguet, Rolex, Patek Philippe are all producers of Plain Jane wristwatches.
Plain Jane wristwatches are iconic watches that shows elegance and status. They are beautiful investment you can wear day in day out.
With this new development Icebox is sure going to be loosing some cool cash as Davido always spends hard whenever he visits the jewelry gallery.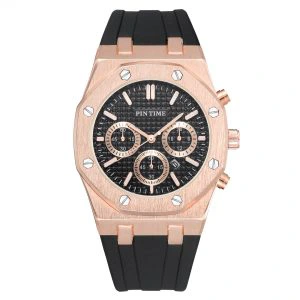 A Plain Jane watch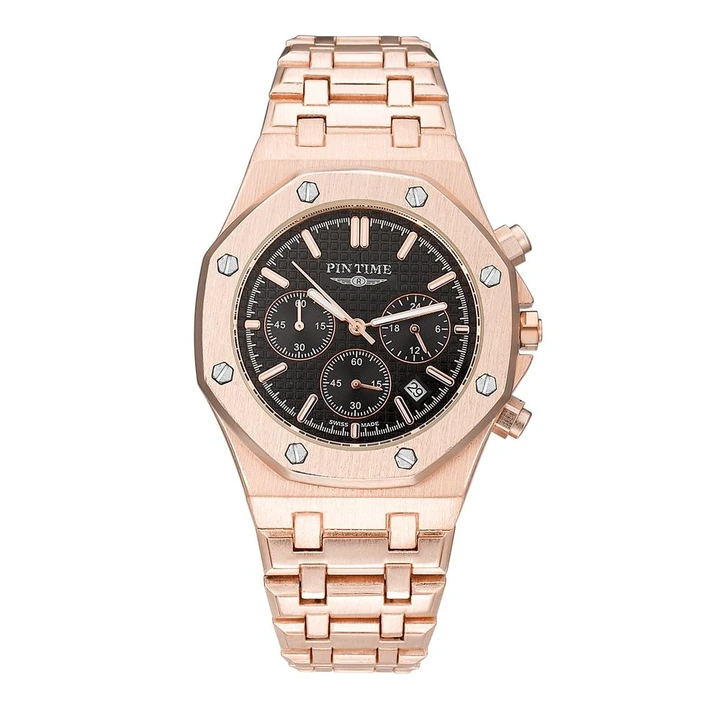 A Plain Jane watch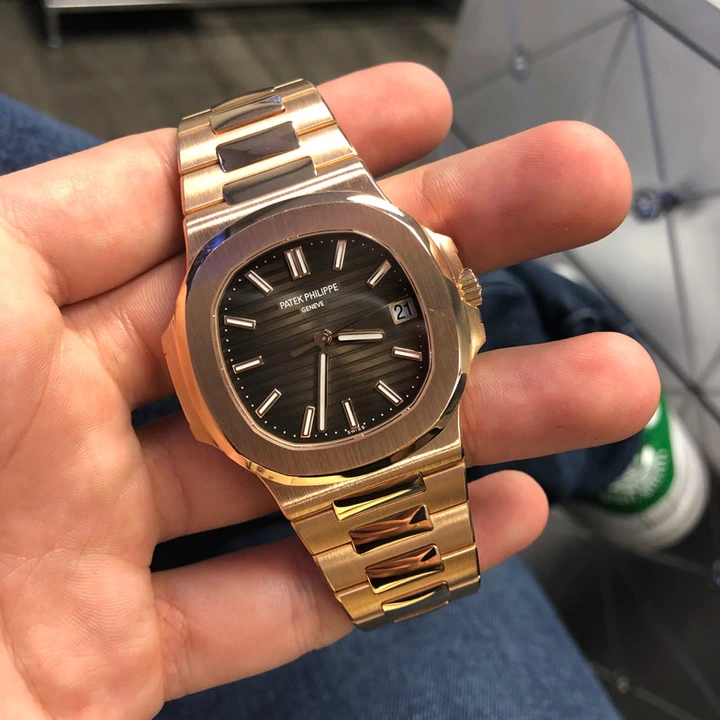 A Plain Jane watch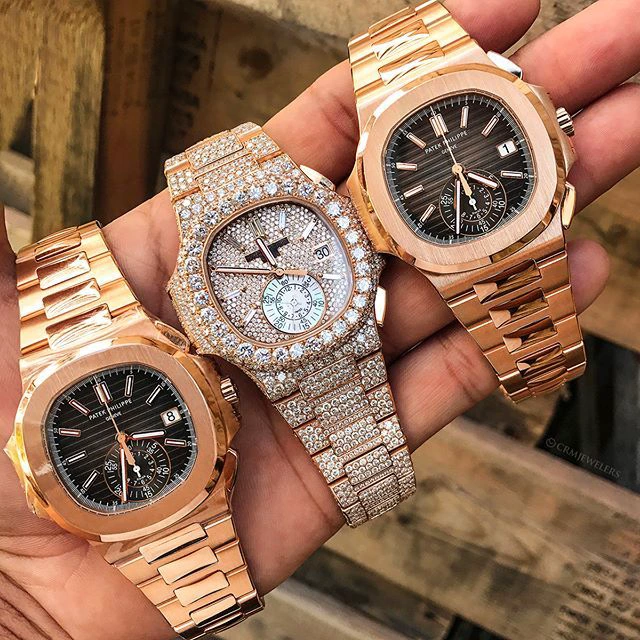 A Plain Jane watch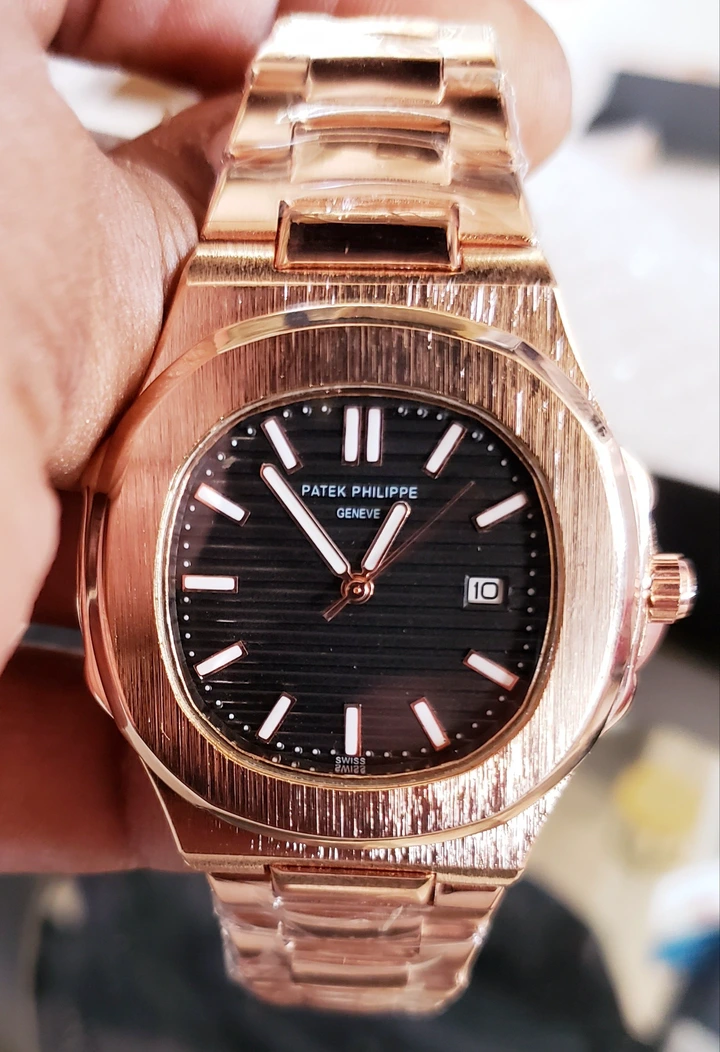 A Plain Jane watch
Image Credit: Google
What's your take on Davido new decision? Drop your comment below.