Don Jazzy Shares The WhatsApp Messages A Girl Sent To Him.
Nigerian artist, producer and the CEO of Mavin Records, Don't Jazzy has displayed the WhatsApp chat he had with a lady probably this evening.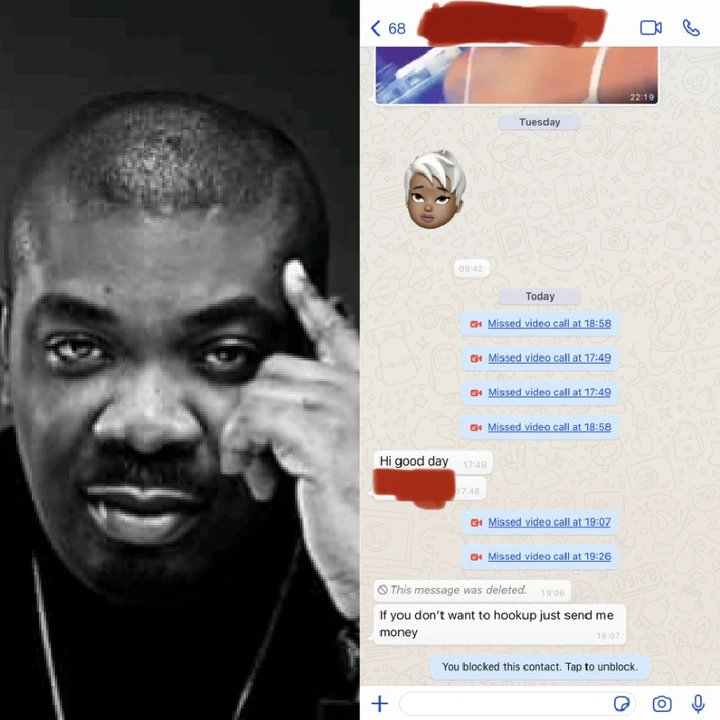 Prior to exposing the chat, the talented producer asked his fans on twitter "If you just received a WhatsApp message saying #HiZaddy followed by 5 nude pictures from an unknown number. Please reply how you would reply".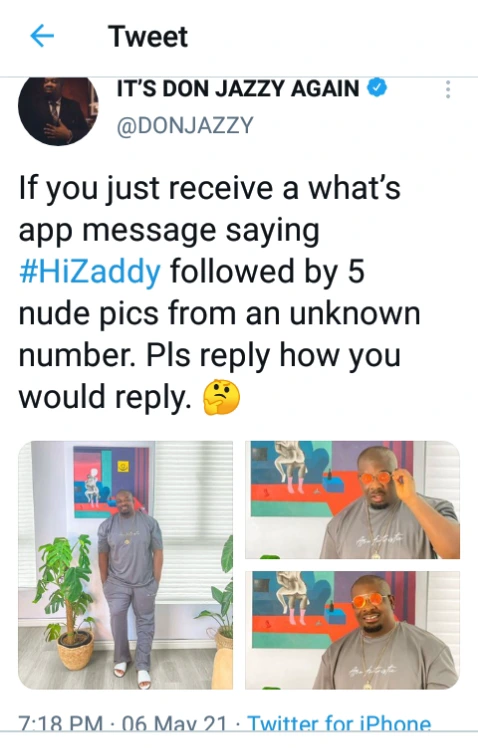 A lot of his fans aired their minds on how they would react in such situation and Don Jazzy in return responded to some of the replies he got. But he later shocked his fans with as he tweeted a WhatsApp messages which a an unknown lady sent to him.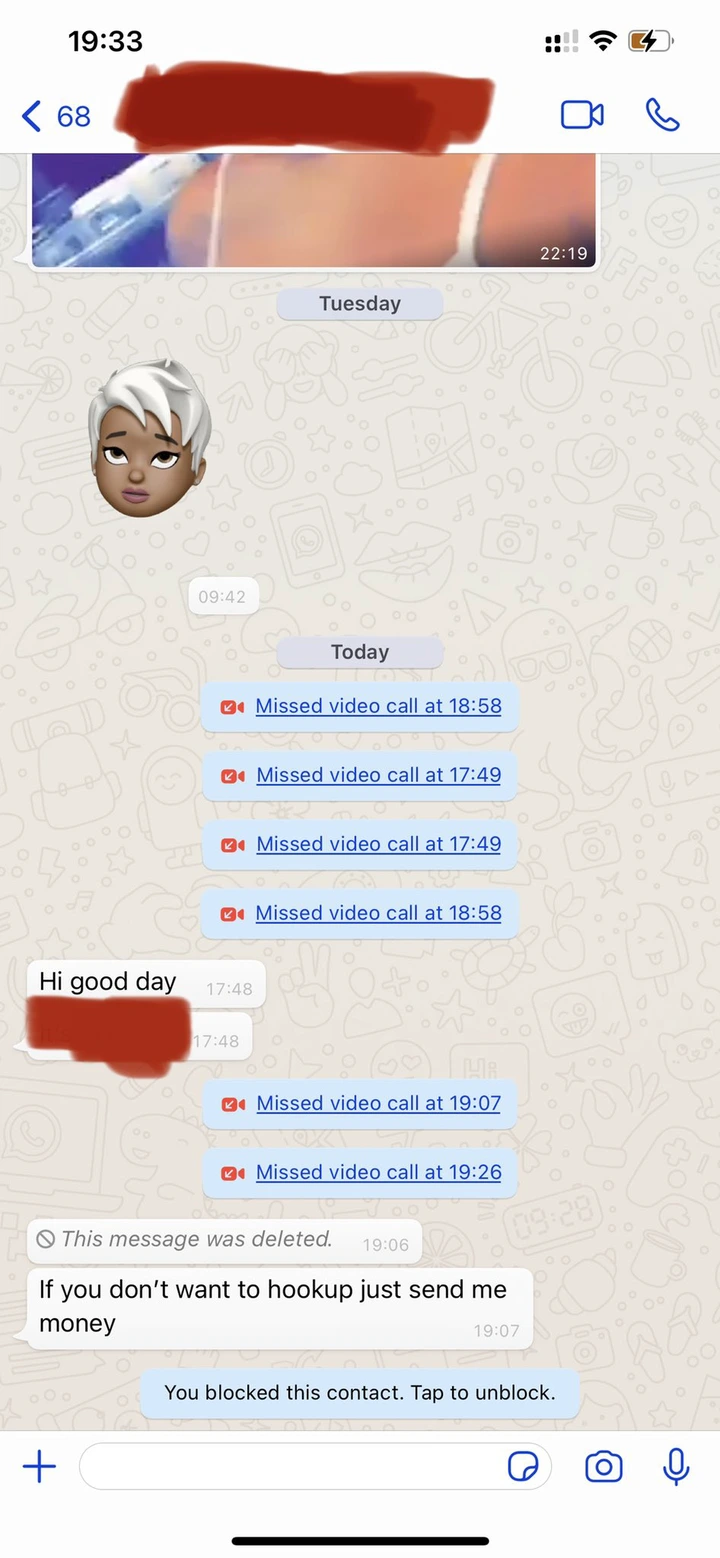 In the chat(which Donjazzy covered the photo that was sent to him), the lady called Donjazzy using the WhatsApp video call 6 times and then chatted him up of which he refused to respond. The lady ended up telling Donjazzy to send her money if he doesn't want to hookup with her. Don Jazzy ended up blocking her.