Emma Ugolee – am battling with kidney failure am happy at the end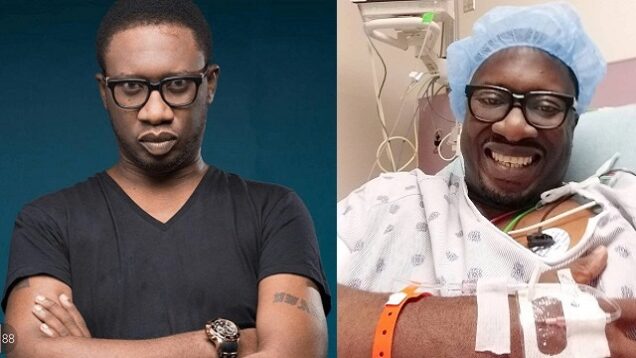 Emma Ugolee
Nigerian media personality, and TV producer, Emmanuel Chinenye Ugolee, simply known as Emma Ugolee, has opened up about his 10-year battle with kidney failure.
According to the TV presenter and author, he had spent over $3m for 100 surgeries as well as procedures during the journey.
He revealed this while reflecting on his past health struggles in an Instagram post on Monday, his 46th birthday.
In 2011, Ugolee was diagnosed with chronic kidney disease (stage five) and had a kidney transplant in India a year later.
But the transplant was not successful and as a result, he was placed on dialysis — a procedure to remove waste products and excess fluid from the blood when the kidneys stop working properly.
In the lengthy post, Ugolee said he endured several nightmares during his battle with the ailment but kept his faith in God.
The media personality also said he eventually had a successful transplant in April and has been without dialysis since then.
Ugolee went on to encourage people battling similar situations not to give up, adding that "if I can beat this. You can beat anything."
"The exodus of familiar company to ghost town was monthly, Your money or your life was no more an exclusive request from a robbery scene. It was my everyday life. 10 years, 4 continents, literally over 3 million dollars, Thousands of hours of dialysis, over 100 surgeries & procedures & several graveside visits," he wrote.
"He has done this before. I would be next' I kept reaffirming even in fear. 'I will be next'. I insisted even as time chose to serve deaf ears to the cry of physical pain.
"On the 23rd of April I almost lashed out at Him after another 911 emergency call/trip. 'Are you not going to listen to us? If not me. How about my family/friends/fans praying for all these years.
"That same night He said 'be careful' I didn't understand that until on my way home I got a call to head for the hospital. The nightmare was over. A match had been found.
"Now I got it. "Be careful not to spoil it for I was about to rise up on your account. Rise o please rise Father. Put your feet down for me. Throw down for your child. I beg. Yes!!! I knew you were listening.
"Of course I was. You probably do not remember asking that you didn't want to turn 46 doing dialysis. Well, be careful what you ask for. October 4th is by the corner & I took you seriously. And this is the 6th month without dialysis."