Fancy Acholonu confirms break-up with Nollywood star Alexx Ekubo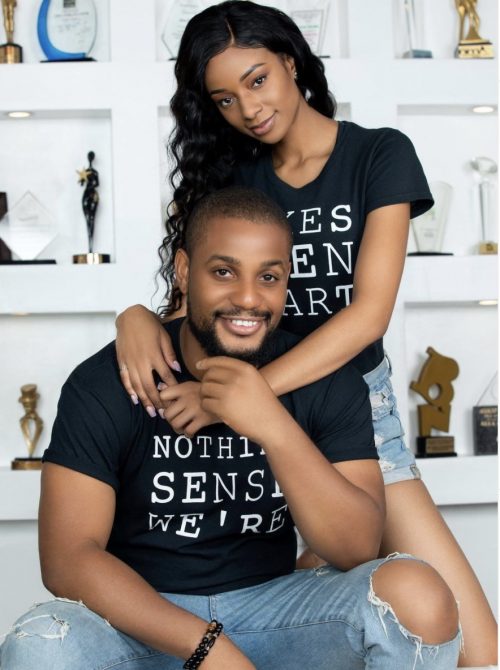 Alexx Ekubo and Fancy Acholonu
Fancy Acholonu, the fiancée to Alexx Ekubo, has confirmed her break up with the Nollywood actor about three months before their wedding.
The US-based model broke the news in an Instagram post on Thursday after rumours of their split swirled on social media.
The break-up rumour was sparked after Fancy unfollowed Alexx and also deleted their joint Instagram page which was created to showcase their love.
According to reports, Acholonu not only unfollowed the actor but blocked him and was also said to have called off their wedding.
Confirming to the breakup, Acholonu said while the move may come as shock to many, she considered it to be the "best decision for myself."
"Hey guys, I'm writing to inform you all officially that I have ended my relationship, engagement, and I have called off the wedding with Alexx Ekubo," she wrote.
"I'm aware that this may be a shock to many people. I made the best decision for myself, because it is important that everyone finds their happiness and live in their truth. At this time, my family and I ask for you all to please respect our privacy. Thank you so much."
The pair's traditional wedding ceremony was originally scheduled for November 20, 2021, while the white wedding was billed to hold on November 27.
The couple got engaged in May 2021 and the news was highly celebrated by fans.
Alexx has announced barely a week after their engagement that their traditional wedding would hold in Imo state on November 21, 2021, while the white wedding will hold in Lagos on November 27, 2021.