Fans pray for Wizkid, what they are telling God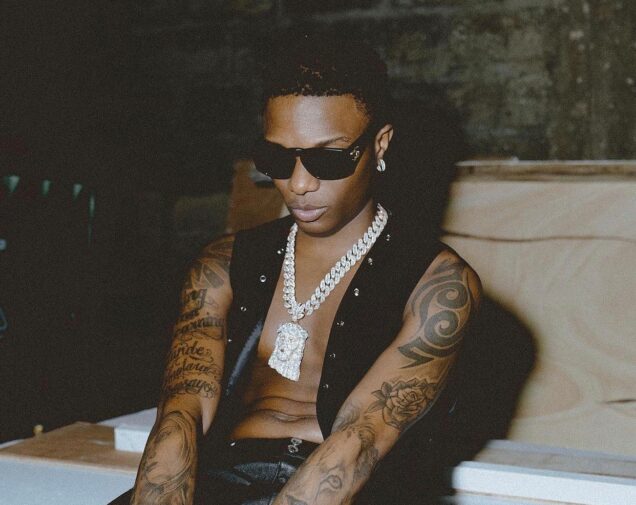 Wizkid: prayers from fans
Nigerian star Wizkid began his Made In Lagos tour of the U.S. on Friday in Boston. But his fans are asking for divine intervention as well.
In many tweets, fans beseech God to ensure that all the shows went on seamlessly.
The hashtag #prayerforWizkid dominated Twitter on Friday.
Some fans who bumped into the trend initially thought something ghastly had happened to the star.
But they were relieved when they found that his adoring fan base were simply wishing him God's guidance.
Here are some of the prayers:
Ya Allah, you already know how much I love this man, Pls watch over him and make this tour a sucess –Ayomide Kehinde
As you've been doing it for him, Lord guide and protect him throughout this tour. He shall come back stronger and bigger in Jesus name. Amen—Gucxi
Lord as @wizkidayo begins the journey of his #mil #MadeinLagosDeluxe tour today #PrayerforWizkid I pray that You go before him and all his crew members, I pray that You go with them and go after them. And at the end of all Glory will be returned back you. #prayerforWizkid #Mil

— Freshy_teemz (@FreshyTeemz) September 10, 2021
Gracious God,thank you for overflowing blessings of your son; Wizkid As he embarks on #MadeinLagosTour, unlocking the next level of greatness,We pray for strength, we ask that you bless &protect him, his team, performers and everyone attending his concerts pic.twitter.com/1SRYLvJ9YI
— Ayomide Kehinde (@AyomideKehind15) September 10, 2021
We pray for God's guidance upon you and your team as you embark on your tour fav @wizkidayo ,God be with you and strengthen you in Jesus name Amen ,We love you very much ,#PrayerforWizkid #MadeInLagosTour pic.twitter.com/hmgAvcYcnn

— Stream MIL DELUXE  (@wizkidthegreat) September 10, 2021
ABBA father, ain't saying much, but please Protect, guide and be with your son Ayo Balogun (wizkid). Amen #PrayerforWizkid pic.twitter.com/85alQOVWfP

— Stexy (@SimpleGodsSon) September 11, 2021