Nigerian singer Oritse Femi escapes death by whisker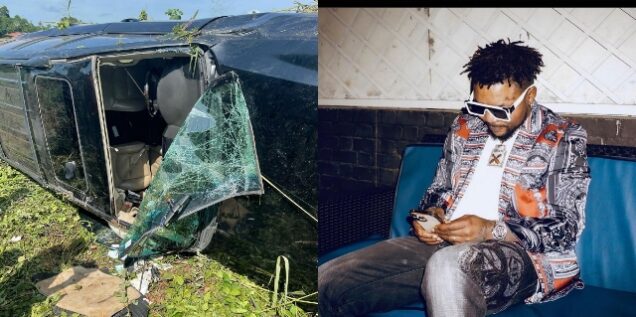 Femi and the accidented vehicle
Nigerian singer Oritse Femi has escaped death by a whisker in a motor accident, as he thanked God for saving his life.
The singer took to his Instagram page on Sunday to thank his fans for their cares.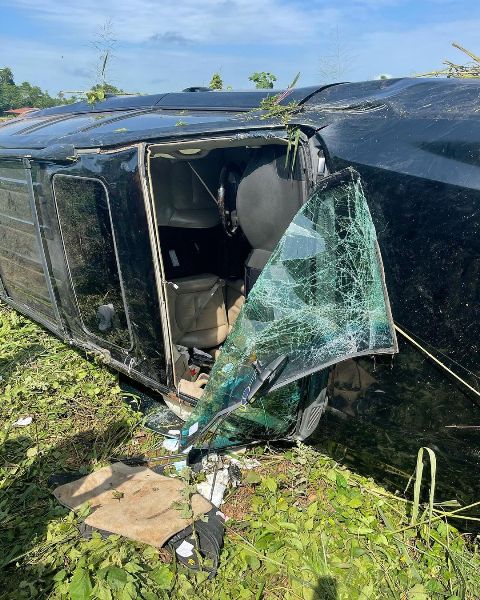 He wrote: "Thank you so much for all the well wishes. There is a thin line between life and death. I'm thankful to still be alive. Accident is not something you wish on your enemy.
"It was really scary but God came through. We are only looking for what to eat, may we not meet with what will eat us.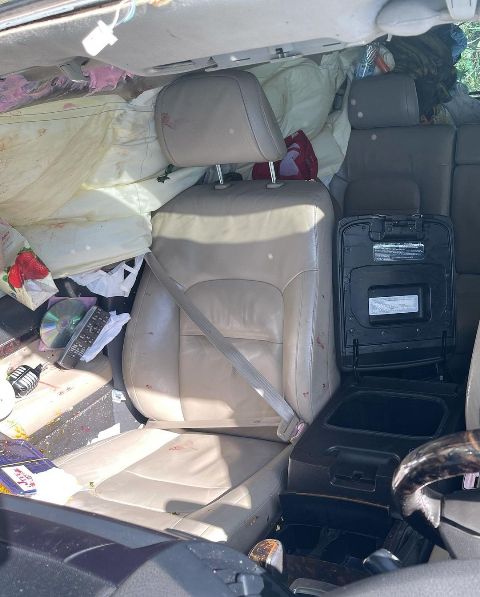 "Once again, a big thank you to everyone. Recovering from the trauma and grateful to be alive. Please let's stay safe out there! Government abeg make una repair roads and build better hospitals! #thankgodforlife 
"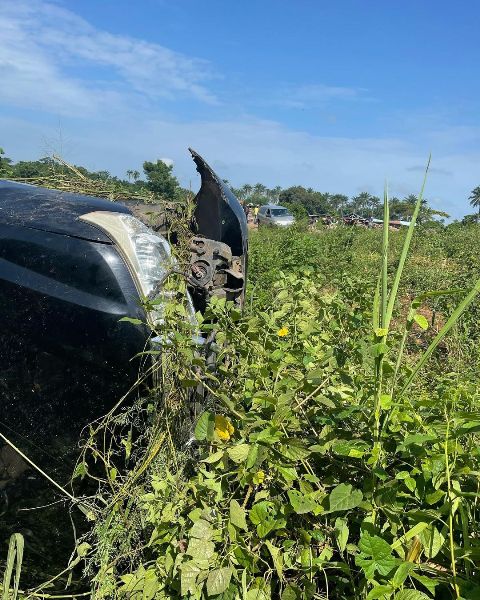 Femi is best known for his remake of Fela Kuti's "Double Wahala" song.
His rendition of the song earned him two nominations at the 2014 City People Entertainment Awards, winning the award for Most Popular Song of the Year.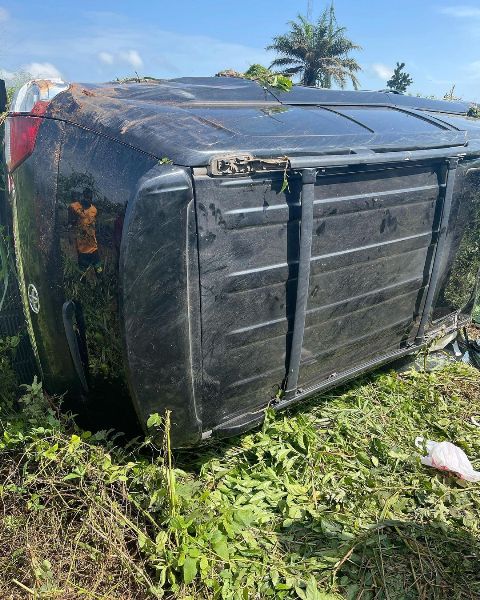 He also won the Indigenous Artist of the Year award at the 2014 Nigeria Entertainment Awards. In 2014, he released the remix for his version of the song featuring D'banj.