Twitter CEO Jack Reacts After Facebook Domain "Facebook.com" Was Listed For Sale.
It was reported earlier today that Facebook domain was hacked by an unknown person(s). According to report, the hacker reportedly listed Facebook domain for sale. This particular incident caused several people to react differently.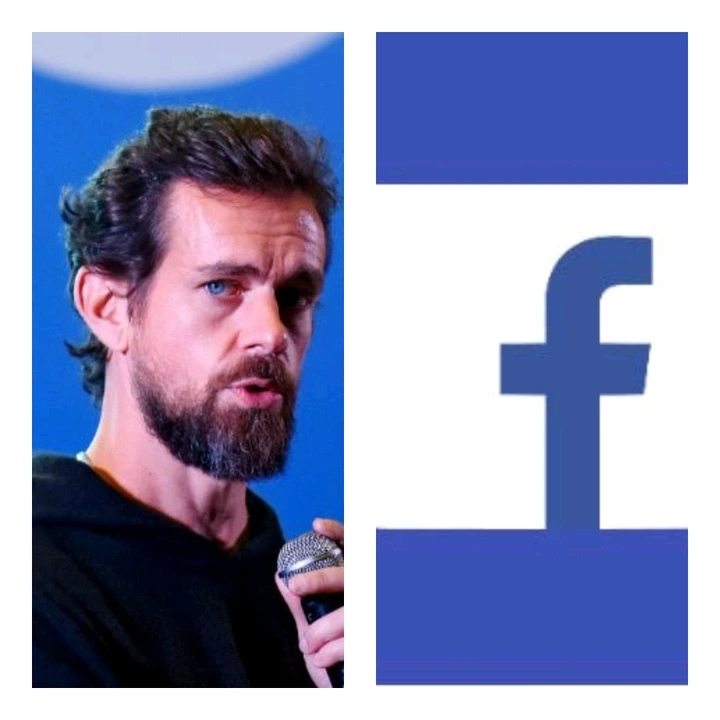 Based on that note, the CEO of a popular microblogging site, Twitter, Jack Dorsey decided to react. While reacting, he asked how much they are going to sell the Facebook domain, probably, he is willing to buy it.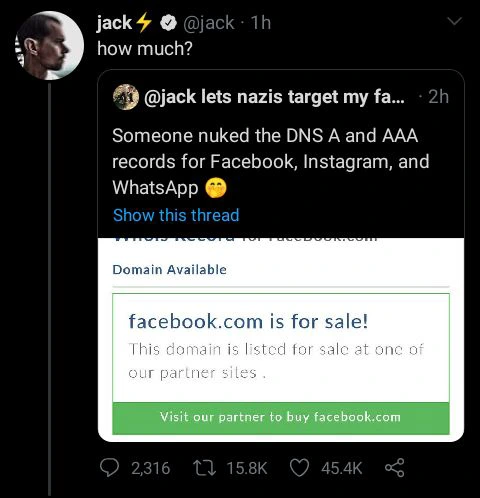 This is really a serious one indeed. Millions of people have lost millions of dollars because of this particular incident. Facebook should please do the needful so as to make sure that normalcy is restored because several people do their businesses on Facebook, Instagram or WhatsApp.
On the other hand, the needful must be done, so as to make sure that the hacker is arrested and also prosecuted.
What is your take as it regards to this particular issue?