8 Ridiculously Expensive Things Owned By Donald Trump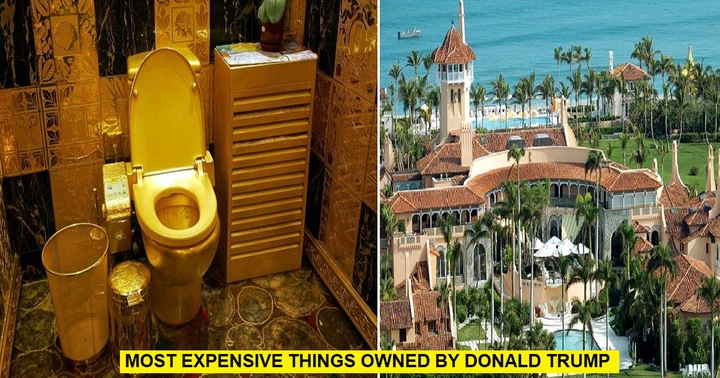 Donald Trump is ultra rich and it isn't a surprise. In fact, he was easily one of the richest President's of USA ever. Here are some of the most expensive things he owns!
Rolls-Royce Phantom – Over $500K
A billionaire goes hand in hand with luxury cars! Rolls Royce seems like a must for almost every billionaire out there! Trump has one too!
Sikorsky S-76 – $7M
For every rich guy in this world, time is definitely more important than money which is why, most of them prefer owning Private jets! Trump is no different! He loves this adult toy of his!
Ten Golf Courses – $206M
1, 2 or 3? Na! Trump likes it big! He owns 10 Golf Courses! Now that is stunning! Isn't it?
Trump Tower In Manhattan – $371M
Trump Tower in Manhattan is hands down one of the most popular buildings in the world. It is luxury redefined! It is also one of the most celebrated possessions of Trump!
Avenue Of Americas Building – $409M
If you think Trump Tower is the most extravagant possession of Trump, you are wrong! Have you seen Avenue Of America building?
The Trump (Realty+) Organization – $3.9B
Trump's primary net worth comes from his real estate ventures and that is how all these buildings are constructed as well!
Penthouse – $90M
He has a penthouse that is absolutely stunning. The three-story penthouse, which has views of all of Central Park and the Manhattan skyline, is just as opulent as you would expect from high-roller Donald Trump. The man eats from golden bowls and gold-rimmed cups for goodness sake! It has a gold and diamond floor, 24-karat gold elements inspired by Louis XIV, along with crystal chandeliers. This picture says it all!
Mar-A-Lago, Vacation Resort/Club – $150M
This man surely knows how to live his life king size! The mansion has 58 bedrooms, 33 bathrooms and 126 rooms altogether. Do you see this house? Who wouldn't wanna live here?