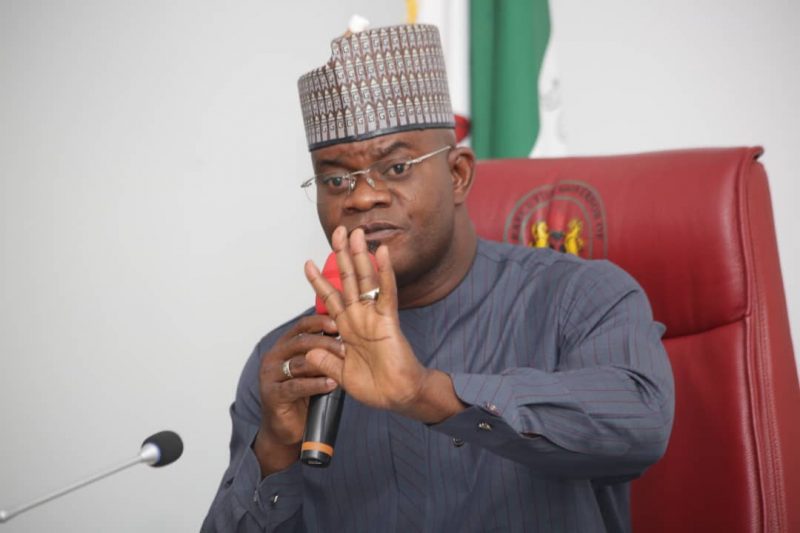 Yahaya Bello says competence should be criterion for 2023 presidency:
Governor of Kogi State, Yahaya Bello said competence, not region should be the sole criterion in electing Nigeria's next president.
Mohammed Abdulkareem, Chief of Staff of the Kogi State said this in his remark while representing the governor at a two-day national leadership summit on Peace and Security on Tuesday, in Lafia, Nassarawa State capital.
The Kogi governor called on political leaders to create opportunities for the youths to assume leadership positions in 2023.
He said the choice of who becomes Nigeria's next president should be based on who the cap fits and not not region he or she hails from.
Previously, Bello has described moves to zone presidency to any region as unconstitutional noting that it should not play for the 2023 election.
He called on political parties not to limit their choice of president to any of the six geo political zones in the country.