Lionel Messi Won His Eighth Pichichi Award For The Fifth Consecutive Season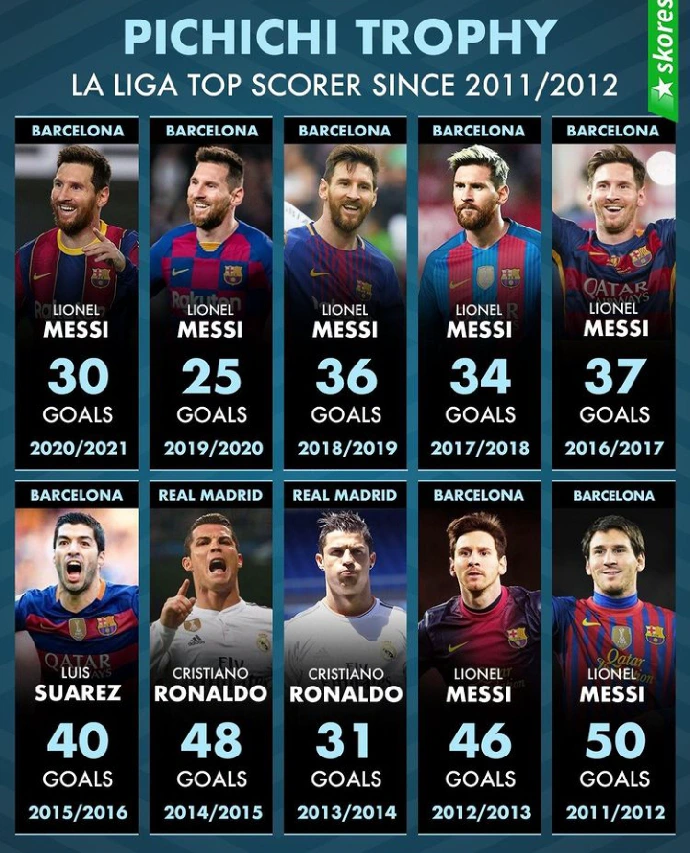 Lionel Messi is 33 years old, but his performance in La Liga this season has been outstanding. Despite not being a striker, the Barcelona captain outscored Karim Benzema, Luis Suarez, and Gerd Moreno. Lionel Messi has never scored fewer than 25 goals in a La Liga season since the 2011/12 season.
In the 2020/21 La Liga season, Lionel Messi scored 30 goals and added 9 assists. The Argentine forward won his fifth pichichi award in a row. He won the award last season after scoring 25 goals. He has scored fifty goals in a single La Liga season. Lionel Messi has won seven Pichichi awards in the last ten seasons.
Lionel Messi could still win pichichi award next season. The Argentine is getting better every season. However, if Sergio Aguero should sign for Barcelona this summer, he could score more goals than Lionel messi. Do you think lionel Messi will his sixth consecutive pichichi award next season?