Lukaku too hot: Tough 45 minutes for Arsenal's defence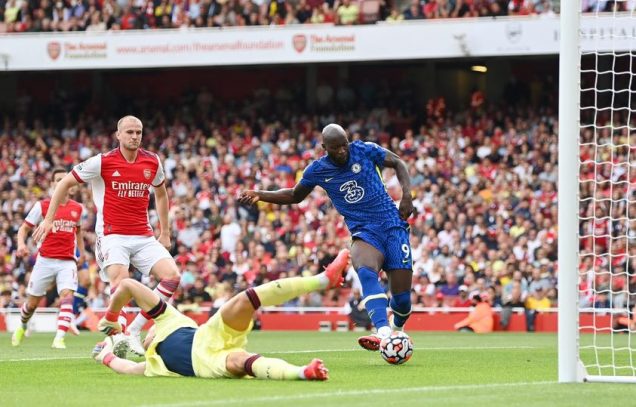 Lukaku scores for Chelsea against Arsenal
A really difficult opening 45 minutes for Arsenal's defence; Romelu Lukaku really has had them on strings.
The Belgian striker, who is making his second debut for Chelsea, needed only 15 minutes to make his mark.
He scored the Blues' opener with a simple close-range finish from Reece James, who then struck a second to finish a fine move from Thomas Tuchel's side.
Arsenal had a good shout for a penalty turned down after James collided with Bukayo Saka, but nothing was given and VAR upheld that decision.
Chelsea now lead with 2 goals at halftime.
Speaking about Lukaku before the game, Tuchel said:
"We signed him to play, we didn't sign him to come off the bench. He trained quite a lot in Italy and he started individually when he came to us and joined the team last weekend."