3 times Burna Boy fought with fellow celebrities
3 times Burna Boy fought with fellow celebrities.
Burna Boy is one of the biggest artist in Nigeria. However, apart from his musical achievement Burna Boy is known as a person who doesn't take it lightly with trolls of social media.
The Grammy Award winner has gotten into a lot of fights with fellow Celebrities and in this article I will show you 3 times Burna Boy had a fight with fellow Celebrities.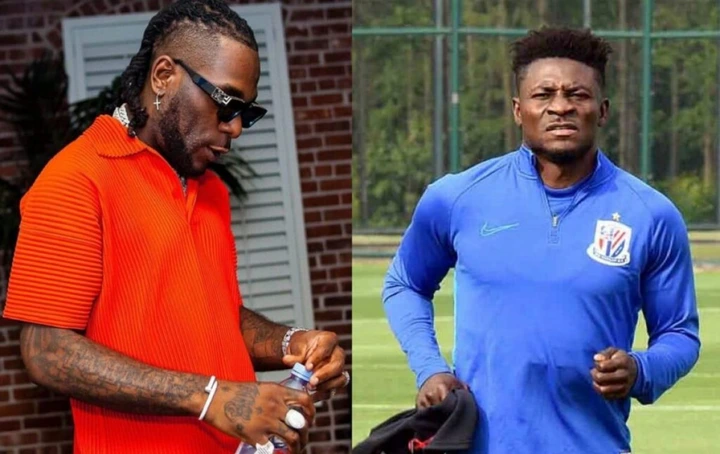 1. Burna Boy vs Obafemi Martins, CDQ
Obafemi Martins is a Nigerian professional footballer, who is well known for his luxurious and fun lifestyle. Burna Boy and Obafemi Martins reportedly got into a fight at a night club when Burna Boy demanded that the footballer should show him some respect. CDQ who was at the club with them, came online to call out Burna Boy for disrespecting the football star. However, the 'beef' didn't last long, as after some hours a video showing the trio chilling at the same club surfaced online.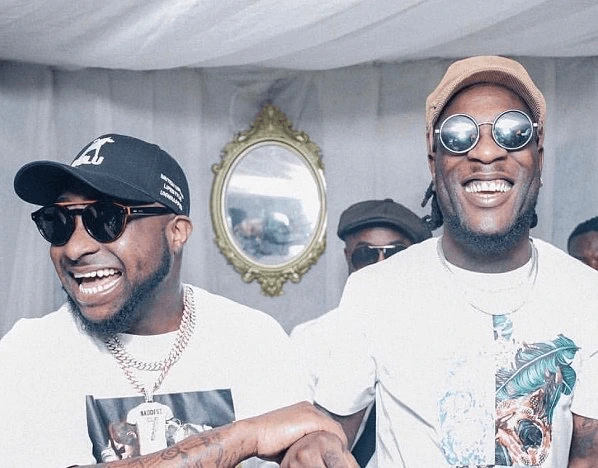 2. Burna Boy vs Davido
Almost everyone heard about the fight between this two musicians that happened at a club in Ghana. The fight has been long coming as the duo takes every opportunity to throw jabs at each other on social media.
Davido and Burna Boy fought dirty in a club in Ghana and they were separated by security personnels of the club. It was gathered that Burna Boy came into the club where Davido and his crew were chilling, however, Burna Boy didn't come to have fun as he went straight to the table of Davido and his crew and in the next few minute both singers were seen exchanging blows.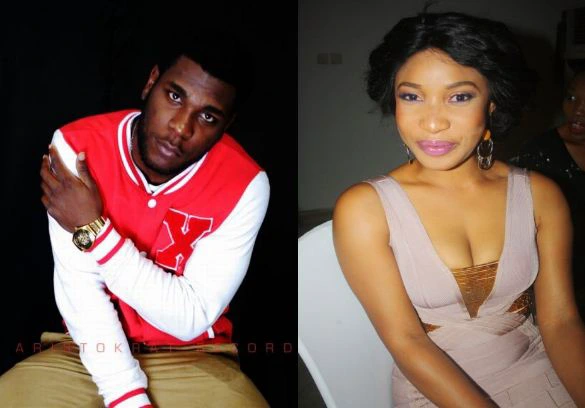 3. Burna Boy vs Tonto Dikeh
The Nollywood Star released two songs on October 17 2012, both songs didn't go as for Tonto Dikeh as she was heavily ridiculed on social media. Burna Boy was also among the people who trolled her, as he took to his social media handle to wish death on people who release bad songs. His statement was considered by many as a troll towards Tonto Dikeh.
However, Tonto Dikeh seized her opportunity to take revenge when Burna Boy fell on stage in the middle of a performance at the Hip Hop world awards. Below are the tweet of both of them.
Burna Boy wrote, "God punish all of you who disrespect the name of music by releasing d noisy wackness being released these days. Death is the least you deserve".
Tonto Dikeh wrote, "Gud mrng lovers* may all ur problems b blinded wit dark shadez n fall of their STAGE LIKE BURNA BOY* IJN*** #POCO#"…hehehehhehe itz Karma baby* D bi*ch beautiful….." (Sic).