Airplane gets stuck in mud after skidding off runway in Murtala Muhammed Airport Lagos (video)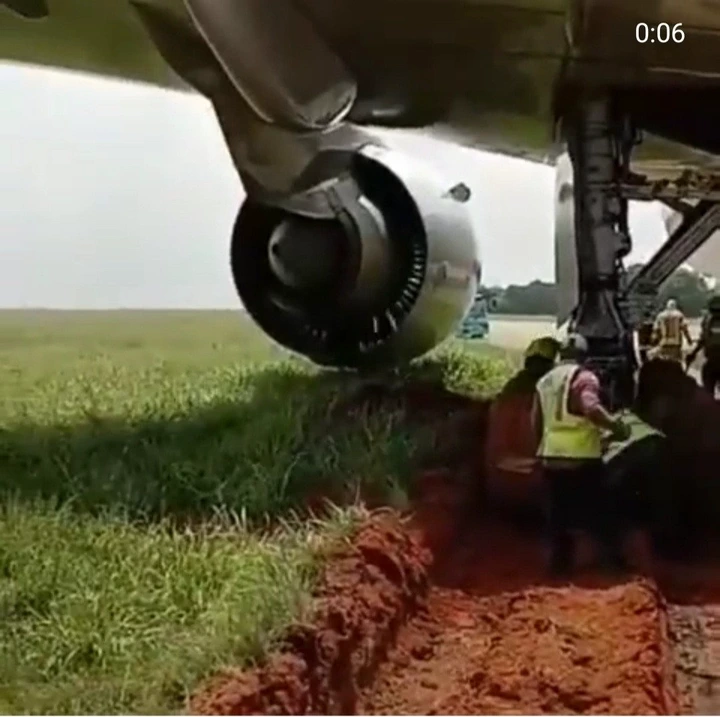 An airplane got stuck in the mud in Murtala Muhammed International Airport, Ikeja, Lagos, while trying to take off.
The Ethiopian Airlines flight skidded off the runway and ran into a muddy area where it got stuck.
Footage from the scene shows airport workers trying to get the plane out of the mud.
Thankfully, no fatalities or injuries were recorded.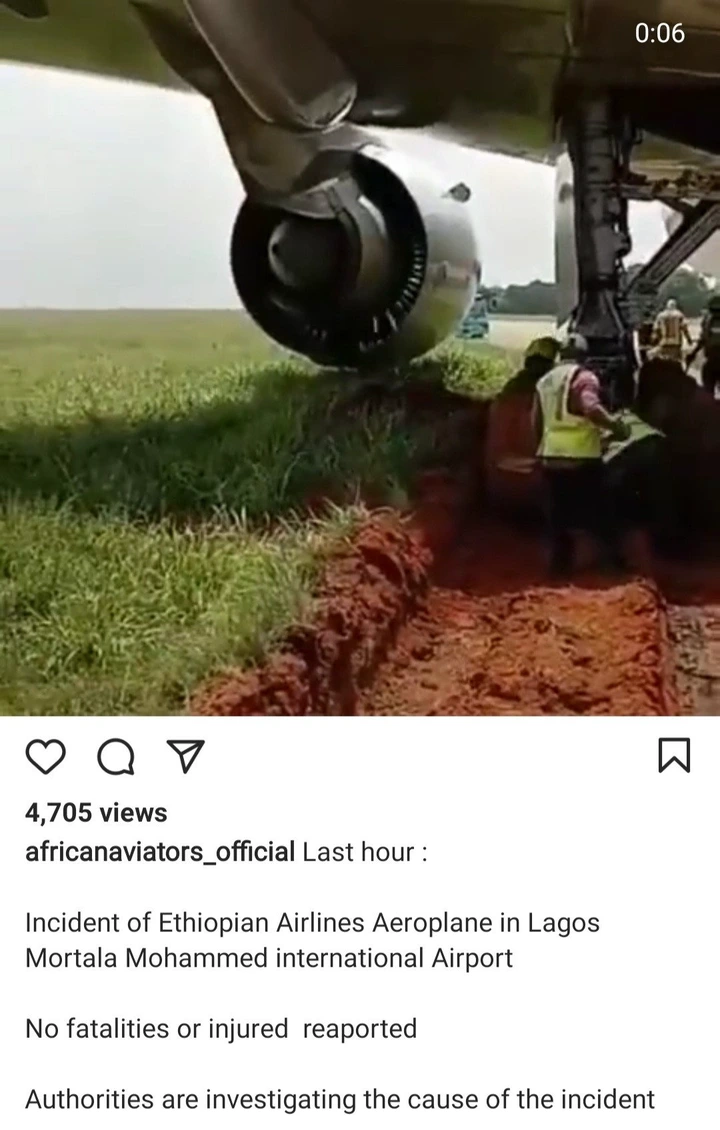 According to reports, authorities are investigating what led to the incident.
Watch the video below: