Bobrisky opens up on relationship with Mompha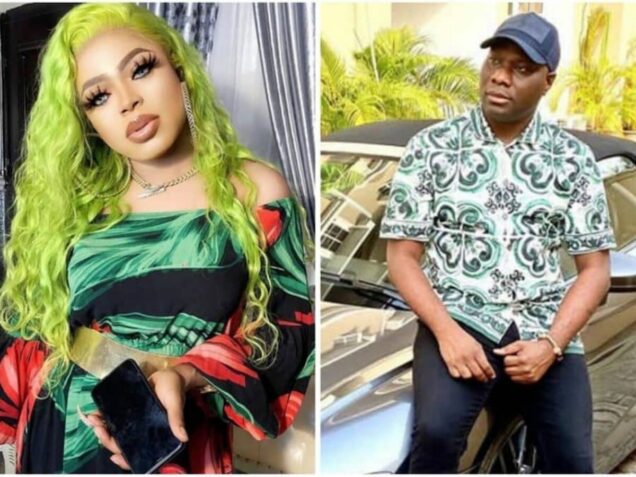 Bobrisky opens up on relationship with Mompha
Bobrisky has debunked rumours he and billionaire Mompha are dating.
The controversial crossdresser debunked the rumour in a live Instagram session with the billionaire Mompha and popular On-Air Personality (OAP) Daddy Freeze.
Report went viral on Friday after Kyme Oye, Bobrisky's ex-personal assistant confirmed during a question and answer session that the billionaire and crossdresser were dating.
Mompha who got angry by the allegation threatened to sue Oye for defamation of character.
Afterwards, OAP Daddy Freeze during a live Instagram session invited Bobrisky and Mompha where they addressed the situation.
Bobrisky noted that he and Mompha are only close friends.
"I and Mompha are just close friends, I don't know what people are saying. Even his wife knows we are just friends, the crossdresser said.
"How can you just sit in your house and scatter someone's home and expect your home to be in peace? This is the last time I'll address this," he added.