Actress Opeyemi Adetunji: My breasts get me the most attention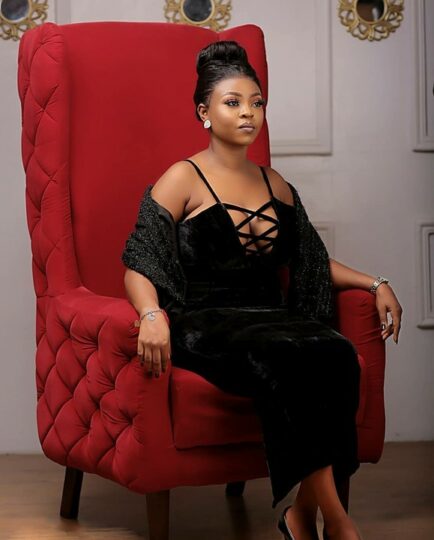 Actress Opeyemi Adetunji said she has realized that her breasts get her the most attention.
Adetunji stated it in an interview with Punch.
The actress said: "I used to think my face got me the most attention. However, compliments from people have made me know that my breasts get me the most attention."
Adetunji, however, confirmed that she has experienced sexual harassment.
She said: "Sexual harassment is everywhere. It is the way one carries oneself, where one goes and some other factors that would determine if one would be a victim. Also, if one is desperate for fame, people would make sexual advances at one. I have actually experienced it."
The actress also spoke about veteran actress Sola Sobowale inspired her to be an actress.
Adetunji said:
"My passion for acting was ignited when I watched Sola Sobowale's film, Ohun Oko S'omida'. I was wowed by her performance in the movie. As time went on, whenever my friends asked me in school why I wasn't an actress, I always told them I was considering it. That was how my acting journey began."
Adetunji came into the limelight eight years ago and has featured in a number of blockbuster Yoruba movies including Omo Alhaja, and Omo Ijoba among others.