Lateef Adedimeji – What attracted me to getting married to M.O Bimpe
Lateef Adedimeji – What attracted me to getting married to M.O Bimpe
Popular Nollywood actor, Lateef Adedimeji after much speculation has opened up on his relationship with actress Oyebade Adebimpe.
Both thespian are set to get married December in an elaborate wedding ceremony after rumours of them dating.
Adedimeji in a recent interview with Tribune confirmed that rumours of their relationship in the past was untrue as bot of them started dating March 2021.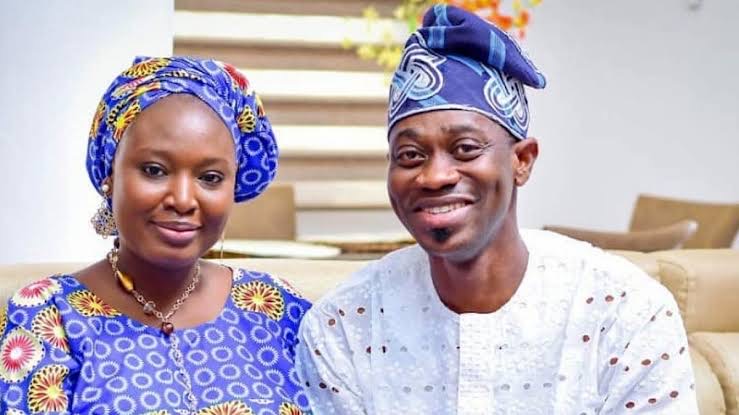 According to him, rumours that they were dating began as a result of the closeness they shared when they did a number of jobs together. However, he said they both never saw the relationship coming.
"We started dating this year, March to be precise. Those days when people said we were dating, there was nothing like that. People only speculated because we became really close and did a number of jobs together and we became fond of each other.
"It was not something that we both saw coming. One day, after a lot of back and forth, we sat down and said to ourselves we could make this work if we put our hearts together and show more commitment and love to each other; then we realised that we could not even do away from each other. So, the journey started and we are here today."
When asked what attracted him to the actress, Lateef said their friendship and the understanding they had for one another likewise the respect they both have for what they share.
"We have been friends for a while and we both understand ourselves pretty well. Like I said, it was not something we both planned; it was just a friendship that we nurtured and paid attention to.
"We respect each other and what we share and that, for me, is a big attraction, because we are both in the limelight at the moment. So, it is not a function of one attraction; it was a function of different attractions that led us to where we are today. I am happy about this new journey."
Lateef said that he and his bride to be are in high spirit and excited for their wedding as they look forward to a wonderful Union together.