Look at what Was written on Mary Daniel's clothe that nobody noticed [Photos]
Few days ago, the pictures of 26 years old Mary Daniel surfaced online where she was seen hawking pure water in a popular market in Lagos.
This young woman caught the attention of a lot of people because of her resolution and determination to earn money, despite her physical challenge.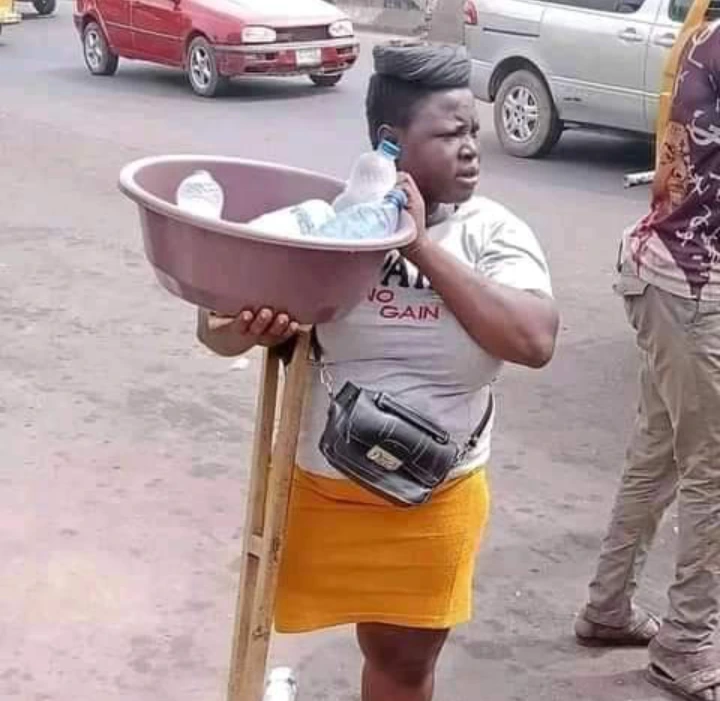 However, while we were amazed at her hardwork, we didn't take notice of what was written on the polo she wore in those pictures.
If you look very closely, their is an inscription on her shirt which says " NO PAIN, NO GAIN".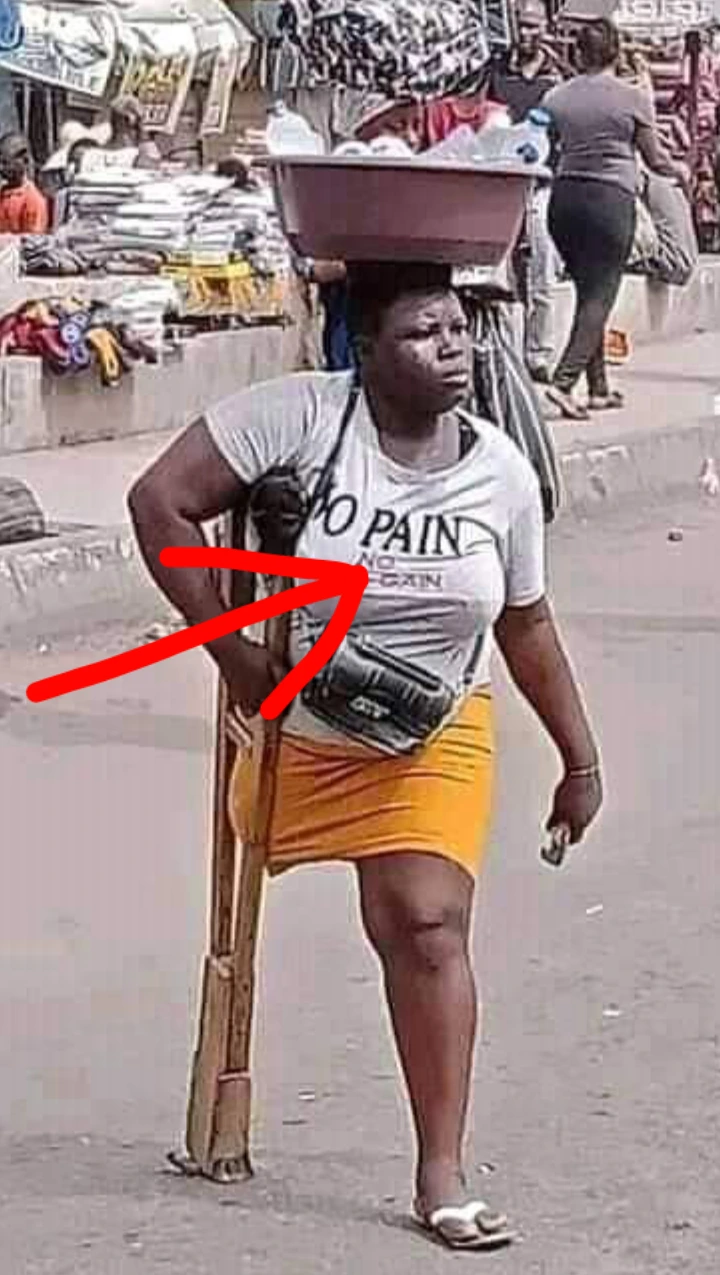 Mary Daniel wearing "No pain, No gain"
As at yesterday, 11th April, the former Imo State Chief of staff and ex governorship contestant, Ugwumba Uche Nwosu reached out to her and gifted her a cheque of N1 million, to begin her business.
This inscription on her cloth is a summary of the events that have taken place in the life of Mary Daniel.
Despite her physical challenge, she went through the pain of hawking pure water. Today, she has gained N1 Million.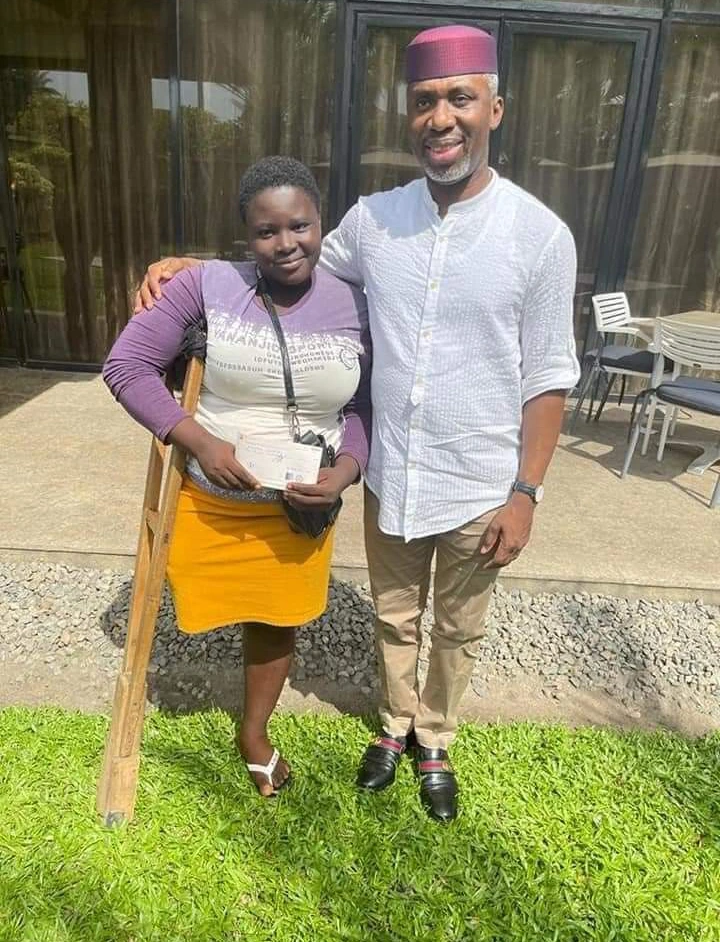 Ugwumba Uche Nwosu giving Mary Daniel, N1 million cheque
Indeed, what God cannot do does not exist.
My advise for us is to remain hard-working and determined, no matter the circumstances.
Just as they say it, every Hustler has a pay day.
Kindly drop your comments below and share.
Thanks.