Oritse femi speaks after surviving ghastly car crash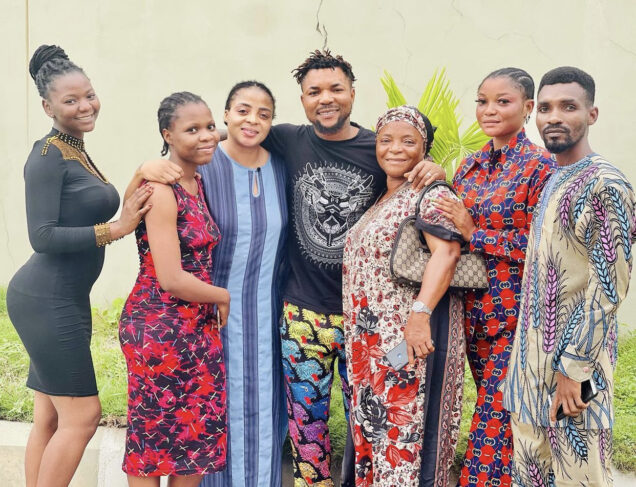 Oritse femi and his family members
Nigerian singer, Oritse femi Majemite Ekele, popularly known as Oritse Femi said he is now recovering from the trauma suffered after escaping death by a whisker in a motor accident.
The singer took to his Instagram page on Sunday to thank his fans for their care, as he thanked God for saving his life.
The 'Mr Gomina' crooner from the auto crash while sharing more images from the accident, which occurred in Sapaade, Ogun State, described it as 'scary'.
OritseFemi noted he is lucky to be alive and appreciated God for coming through for him.
He also advised the Nigerian government to repair bad roads and construct standard hospitals for the betterment of Nigerians.
He said; "Thank you so much for all the well wishes. There is a thin line between life and death.
"I'm thankful to still be alive. Accident is not something you wish on your enemy.
"It was really scary, but God came through. We are only looking for what to eat. May we not meet with what will eat us.
"Once again, a big thank you to everyone. Recovering from the trauma and grateful to be alive.
"Please, let's stay safe out there! Government abeg make una repair roads and build better hospitals!"
In another post, OritseFemi appreciated his family members, wife, friends and well-wishers. He also expressed his gratitude to God for sparing his life to be able to see them again.
He wrote; "Thank you God for another opportunity to live life and thanks to everyone for your prayers, family, friends and well-wishers.
"May God continue to protect and bless each and every one. #familylove
 my amazing mum Mrs Morayo Ekele , my beautiful and highly intelligent wife @nabila.fash my immediate elder brother sunny Ekele , my immediate younger sister @miss_ekele.bekky and my Wahala babies patience and Esther 
"