Photos Of Anthony Joshua With President Buhari, Cristiano Ronaldo, Governor Amosun And Others
Anthony Oluwafemi Joshua,31, is a British boxer who has won the Unified World Heavyweight Championship. One of his most well-known fights was against Wladimir Klitschko. The boxer, who has Nigerian ancestors, once visited the country and paid his respects to President Muhammadu Buhari, as well as showing him his four titles.
During his visit to Nigeria, he was greeted by the popular billionaire's daughter, DJ Cuppy, at the Otedola mansion. After Joshua gave Cuppy a necklace worth millions of Naira, several pictures of Cuppy and Joshua circulated on social media, sparking speculation that they were dating. Joshua has many admirers, and he has been photographed with Cristiano Ronaldo and Jose Mourinho. He also posed for pictures with Ogun State Governor Ibikunle Amosun.
Some Of The Photos Of Anthony Joshua with Dignitaries.
1. Photos of Anthony Joshua with President Muhammadu Buhari.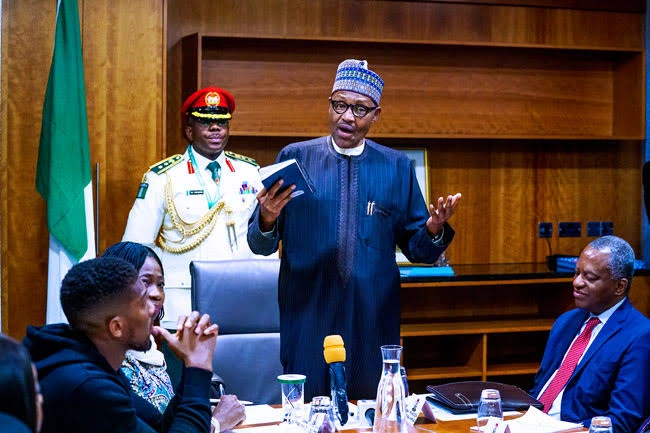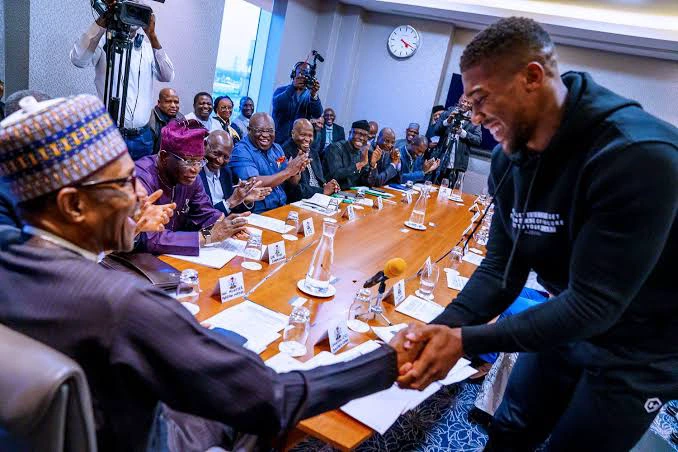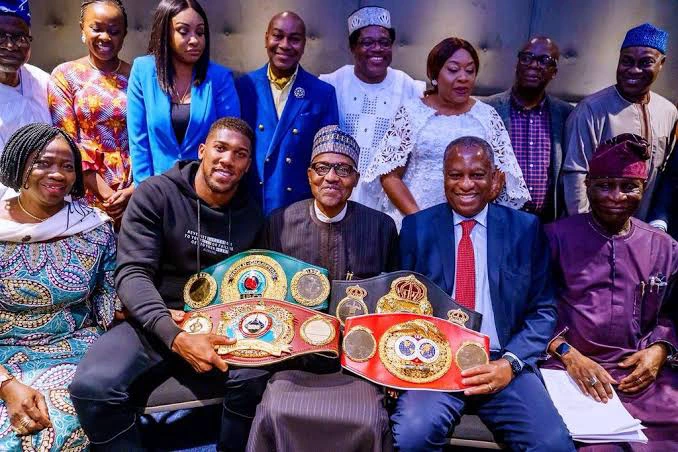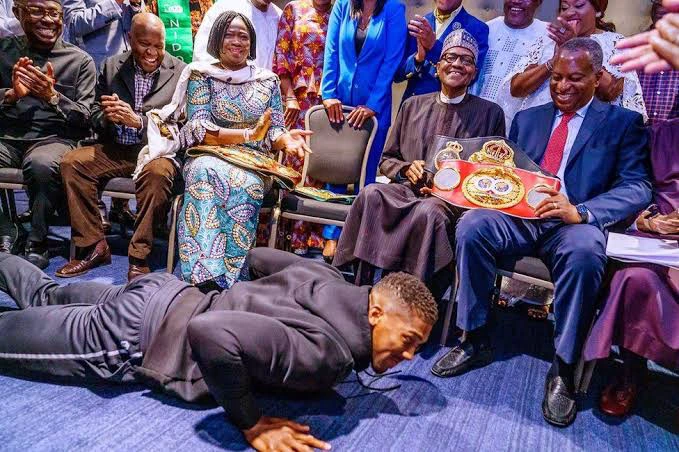 2. Photos of anthony Joshua with DJ Cuppy.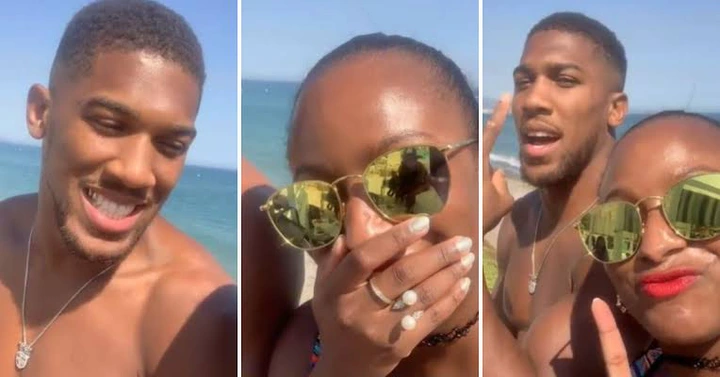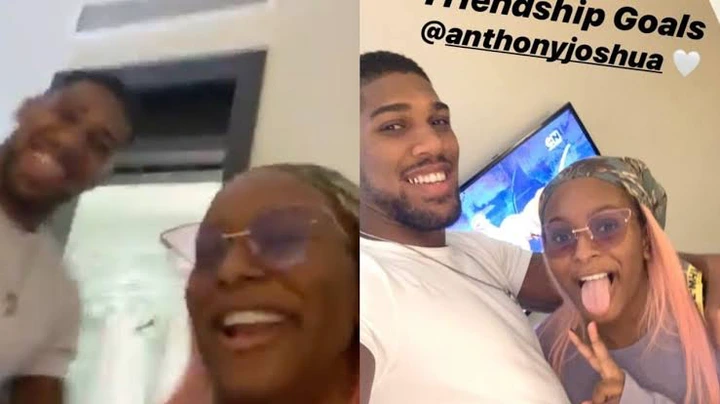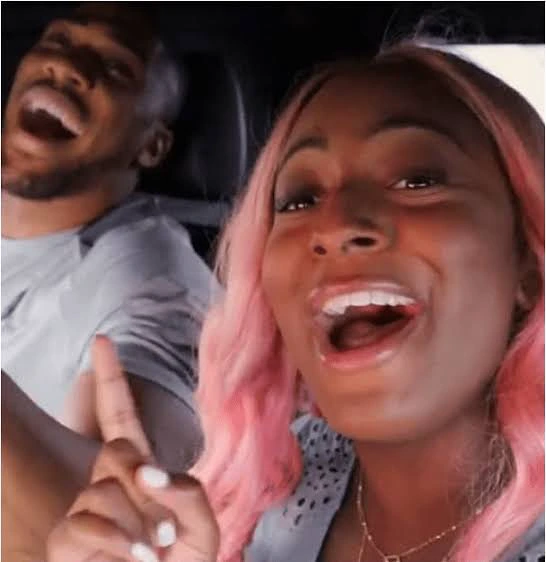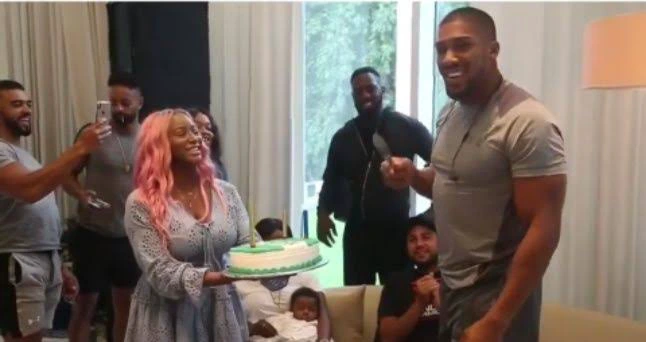 3. A Photo of Anthony Joshua with Cristiano Ronaldo.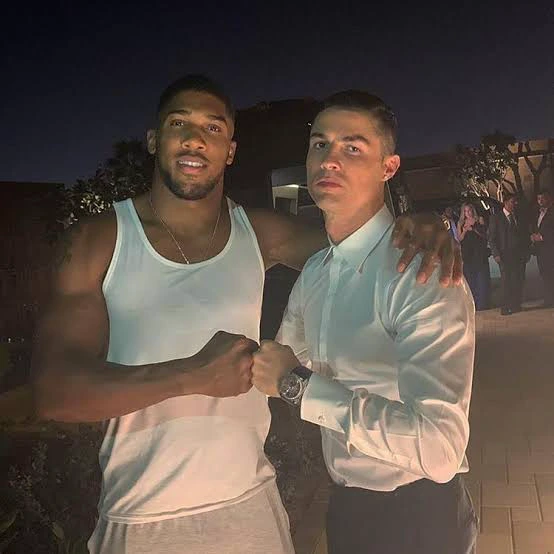 4. A Photo of Anthony Joshua with Jose Mourinho.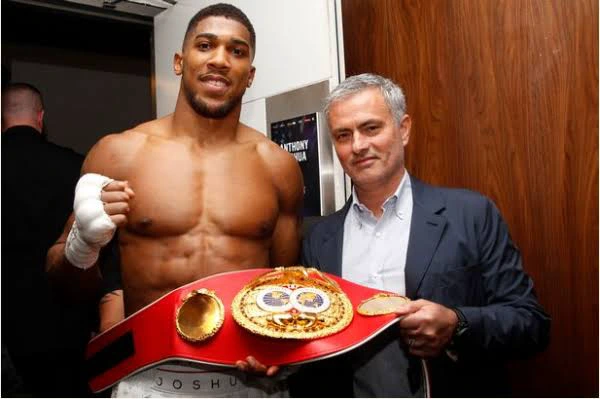 5. A Photo of Anthony Joshua with dwayne Johnson.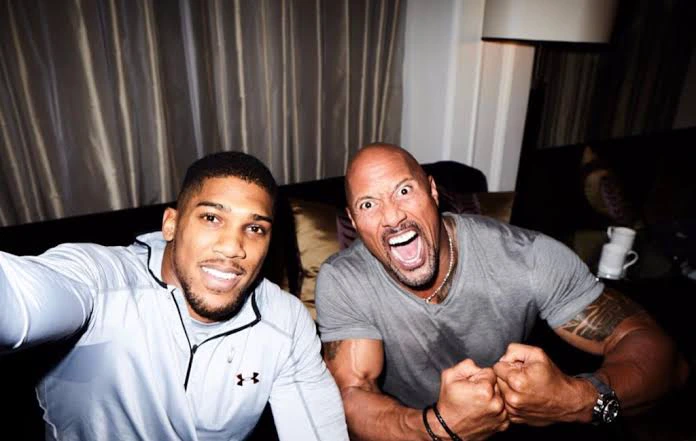 6. A photo of Anthony Joshua with Ogun state governor Ibikunle Amosun.