Tonto Dikeh: I drank sniper to kill myself, but Jesus gave me second chance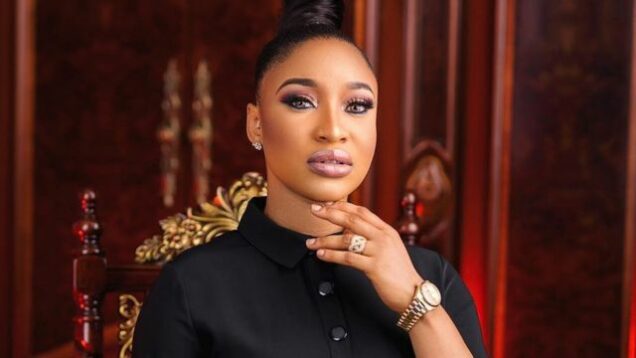 Tonto Dikeh
Nollywood actress, Tonto Dikeh has revealed she once attempted suicide by drink sniper because of frustration and negative comments about her.
She said Jesus spoke to her and gave her a second chance to live.
Dikeh spoke in an interview  on Tedx recently.
According to her, for years, she allowed controversies surrounding her to break her, saying every time someone said a negative thing about her, she would go home and absolve it.
Dikeh said she never knew what to do with it, as she was stagnant.
She explained that she let negativity got to her so much that she became what people thought she was.
"Then, if you call me a fool, I'll act like one for you because I was in pain and need to let people know they're hurting me.
"One day, I was in my room and was so tired. God knows that I was so tired that I took a bottle of sniper and drank it all.
"I just wanted it to be over. It was too much for me that I couldn't control it. In my mind, I knew who I am but you're telling me I'm someone else.
"My life was in a fix. I took the poison and kept waiting for what would happen….in that instance Jesus spoke to me 'I gave you a second chance," she narrated.
She said now, no controversy would move her as she had grown above such.
Dikeh also said she is probably one of the most controversial persons on earth and that she was proud of that.