After Real Madrid Won Yesterday, See The New Head-to-Head El Classico Records Of The 2 Teams
We all know the El Classico is always a competitive match for every football fan to watch as Barcelona and Real Madrid, who are the giants of La Liga, play against each other. Worthy of note, as each game is recorded, victories and losses are accounted to each club depending on their performances, and hence, this means that there's a record on each of their matches, and hence, we will be looking at that.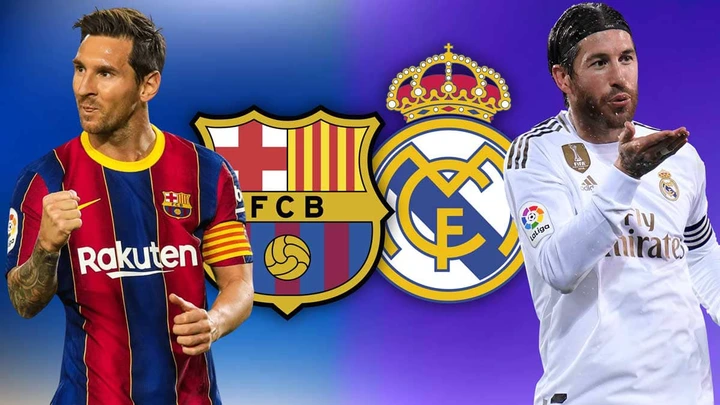 As we know, the recent El Classico match was held yesterday night, 10th April, 2021, and in the match, Real Madrid Won with 2 to 1 against Barcelona, therefore adding another victory to Real Madrid's record.
However, before now, the 2 teams have had enough matches such that they are almost on equal record based on their previous games.
Below are pictures illustrating their records, including the number of goals, games and everything as pertaining to the El Classico matches: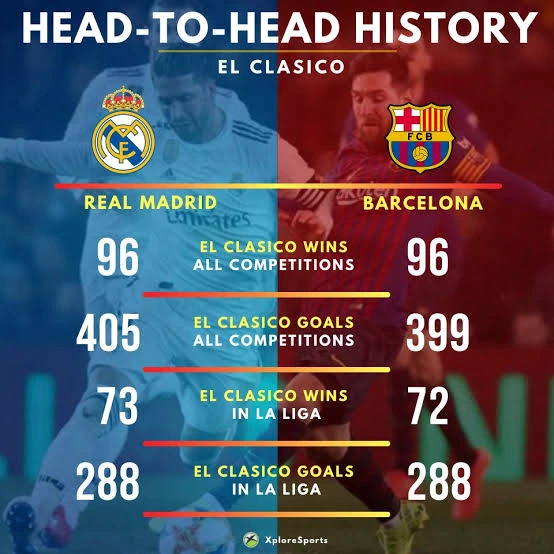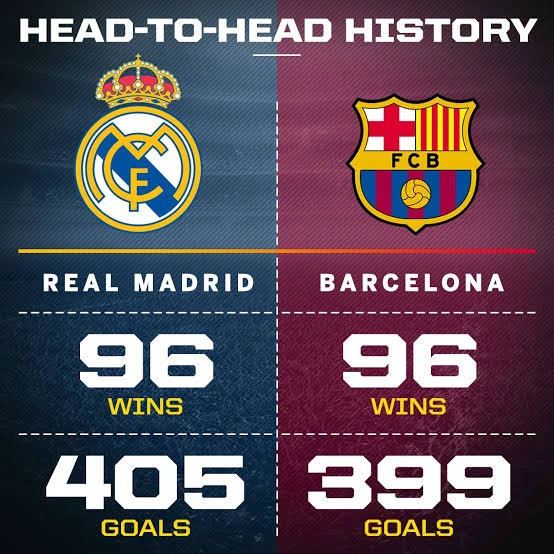 Note that these records were valid up till the one played last night. Thus, below is the new record created by the 2 teams in the matches they have had together.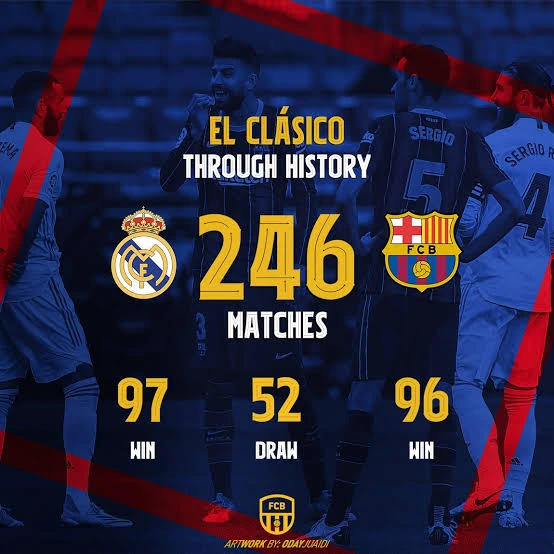 Currently, Real Madrid is leading in the head-to-head results in the El Classico matches as the club has recorded a total number of 98 wins to Barcelona's 96. However, Barcelona leads in exhibition matches with 19 victories to Madrid's 4, and in total matches with 115 wins to Madrid's 102 as of the match played last night, 10th April, 2021.
This means that Real Madrid is currently leading in the El Classico matches with more victories than Barcelona.
However, in your own opinion, which team do you think has performed the best so far in La Liga History?
Let us hear you.