Liberia tied with Nigeria on points in Qatar World Cup race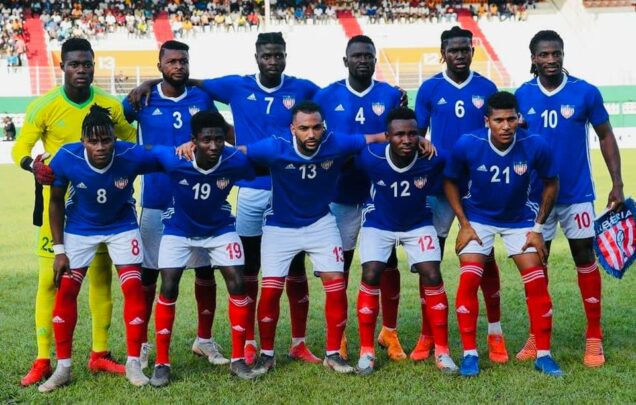 The Lone Stars of Liberia
Liberia are now tied with Nigeria on points in Group C of the Qatar World Cup qualifiers after beating Central Africa Republic (CAR) by a goal on Monday.
The Lone stars are however second on the table because Nigeria's Super Eagles have a superior goal advantage.
Kpah Sherman scored the lone goal for the Liberians with just four minutes left on the clock.
The leaderboard in the group will get clearer today after Nigeria's Super Eagles meeting with Cape Verde in Mnidelo.
In the group, both CAR and Cape Verde have one point each.