MADRID VS CHE: Check Out What Zinedine Zidane Said On Facing Chelsea In Semi-final
As per this season Champions League semi-final, Chelsea and Real Madrid would be clashing against each other. The first-leg would be played on April 27th, while the second-leg would be played on May 4th. As, the Zidane's men and the Thomas Tuchel's men, would be locking horns together.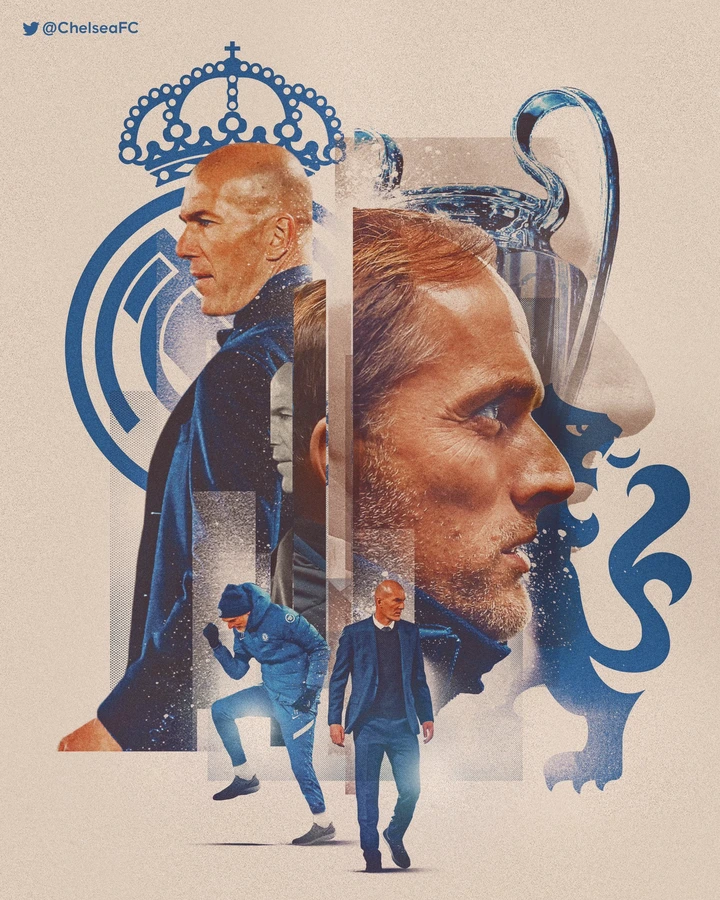 The clash is definitely going to be a tough clash for the two sides, because Real Madrid have been to many Champions League semi-finals and they obviously know how to dazzle against their opponent. And, Chelsea on the other hand aren't slowing down under Thomas Tuchel, as a they keep performing and dazzling impressively.
Meanwhile, ahead of the semi-final match between the LaLiga side and the Blues. Real Madrid's gaffer Zinedine Zidane has given his own statement, about facing Chelsea in the semi-final. And, the Frenchman claimed that he's going to be a very difficult game for the two sides.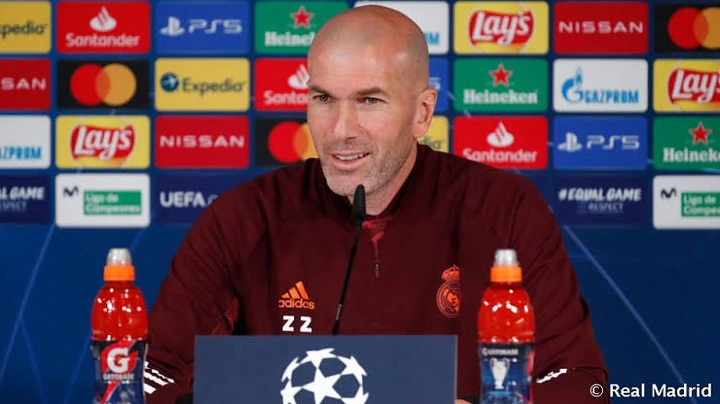 Having seen Real Madrid performance since the beginning of this season, in Champions League especially against Liverpool last week. It's very clear that the Zidane's men know how to play in Champions League, and they always set their minds to win the cup. However, the Real Madrid's boss himself just claimed that he knows that the game is to be very difficult.
Zinedine Zidane said:-
"We have a lot of league games before Chelsea, but it's going to be a very difficult game"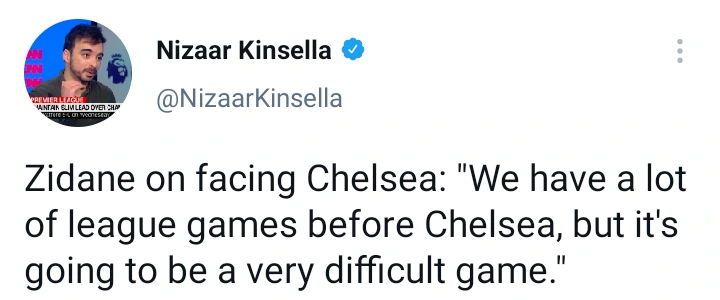 In line with above statement, the Real Madrid's gaffer didn't write Chelsea off, because he knows the Thomas Tuchel's men are able and capable to frustrate him in the semi-final clash. And, he confessed that the match would be very tough.
The LaLiga side may be slowing down in their performance this season, but they don't joke around when it comes to Champions League. And, that's why Chelsea need to prepare vehemently, ahead of the game.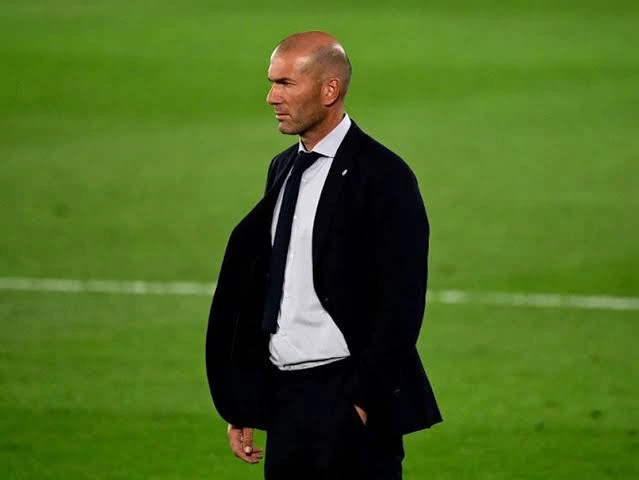 Zinedine Zidane expects a very difficult clash from Chelsea, when they face each other in the Champions League semi-final. And, both teams squad value is almost the same thing, as it's left to the best performing team to make it to the semi-final.
Can Chelsea win against Real Madrid?
Drop your comments below