Opinion: How Barcelona's New Signings Might Lead To The Exit Of These 4 Players From The Club
Barcelona under the new president are seemingly doing their summer transfer business deals early, and it's at a pace many fans of the club would be proud of.
Laporta has obviously taken the bull by the horn, and pursuing the rapid rebuild of the club in his bid to restore the glory of the Catalans among Europe's elite teams.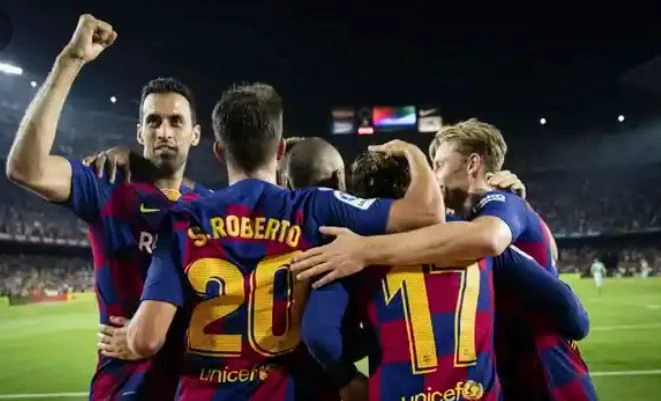 Last season was literally an underwhelming one for Barcelona irrespective of the major gains, and growth experienced by the team under Ronald Koeman.
And it's no wonder why the club is moving quick and fast in the transfer market by announcing their third signing in just a couple of days as we all look forward to an important 2021/2022 season.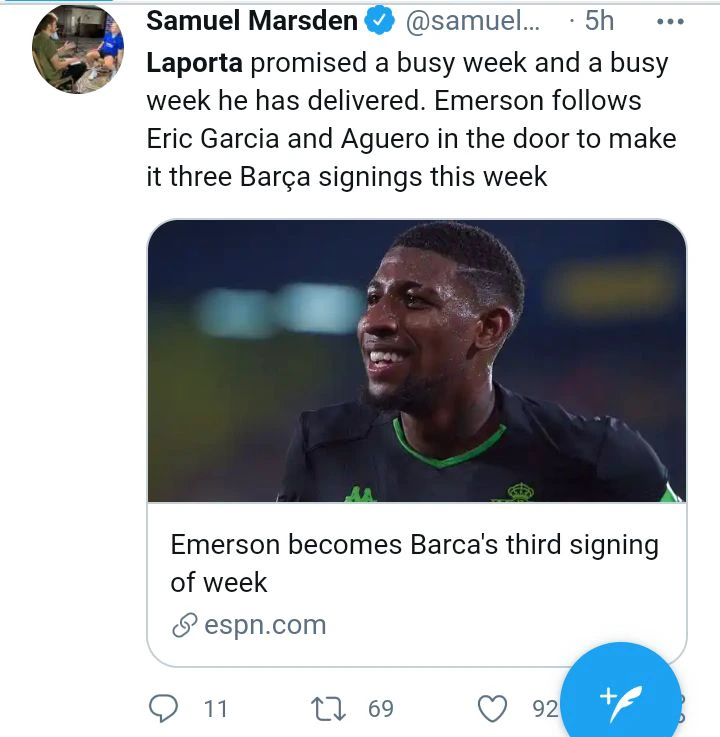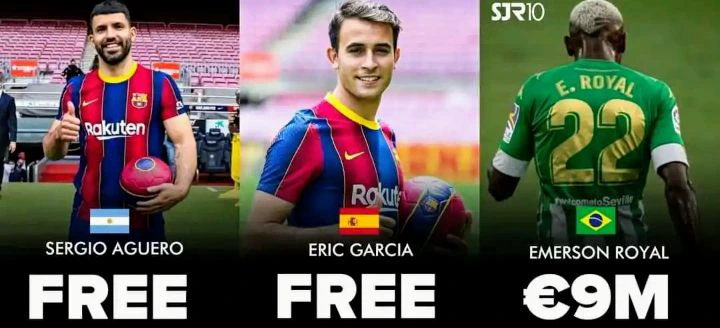 The arrival of the new signings raises issues and concerns about some players in the current Barcelona's setup, and could actually lead to their exit from the club.
Aguero's Pedigree Puts Martin Braithwaite Place In Jeopardy
Martin Braithwaite came to Barcelona under the disastrous spell of former manager, Quique Seiten, after the injury suffered by Uruguayan first choice striker, Luis Suarez.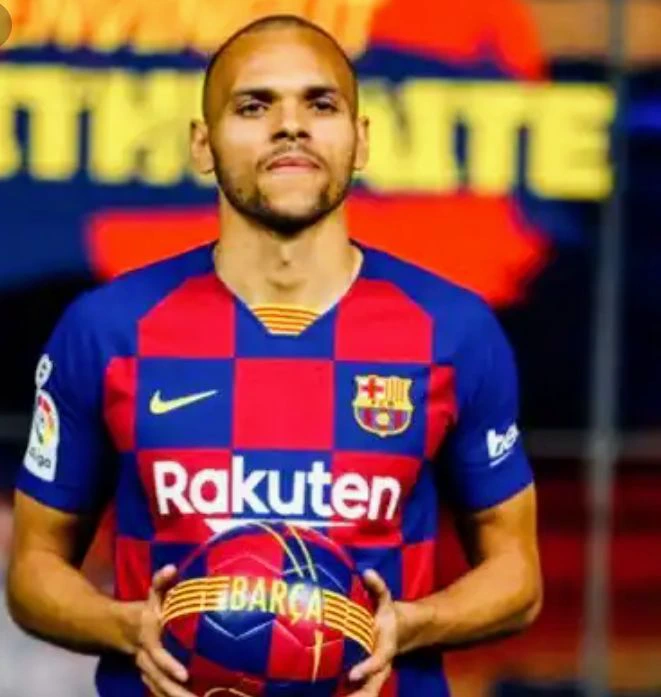 The Danish international was a surprise and quick fix in one of Barcelona's rash, and needless transfer dealings that saw the former Leganes player experience a massive career trajectory which took him from being a relegation battler, to a top table squad member.
In fairness to Martin Braithwate, he did his best and tried to show how much it means to him to play for Barcelona.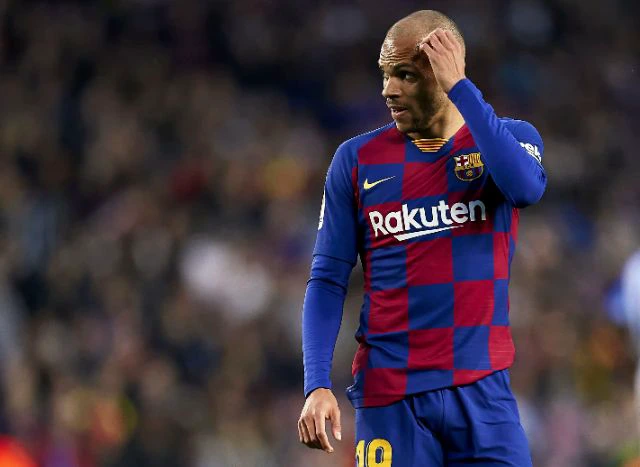 Yet, it's clear as daylight that Braithwate is more or less a third tier striker, who doesn't come close to what a certain Sergio Aguero would offer the team.
That is why, the immense pedigree and enormous quality of Sergio Aguero as an out and out centre forward literally puts Martin Braithwaite's spot in Barcelona at risk.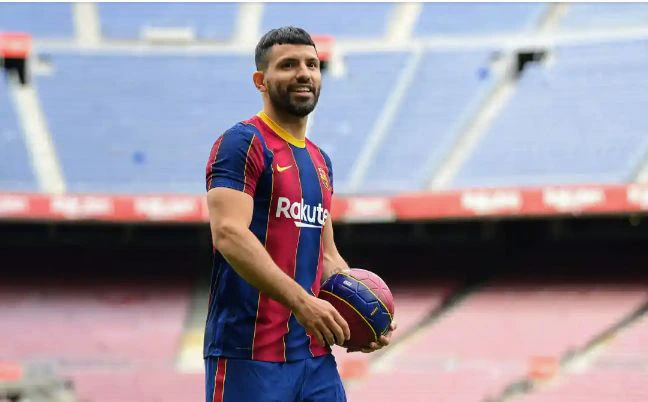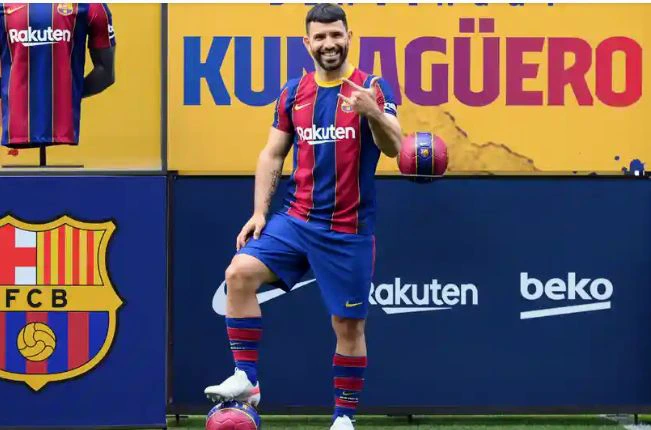 Will the Catalans cash out on first asking, if offers come in place for the Danish international?
Well, many Barcelona fans would probably not be bothered or moved to hear their fringe forward has been sold by the club.
Eric Garcia Could Send Gerard Pique And Samuel Umtiti Packing
The arrival of former academy player, Eric Garcia from Manchester City is a de ja vu kind of transfer that reminds Barcelona's fans of how a young and talented Gerard Pique, arrived from Manchester United to become a key figure for the Catalans some few years ago.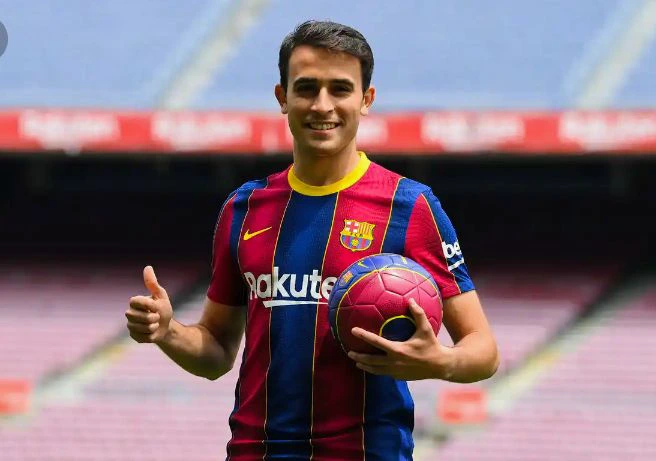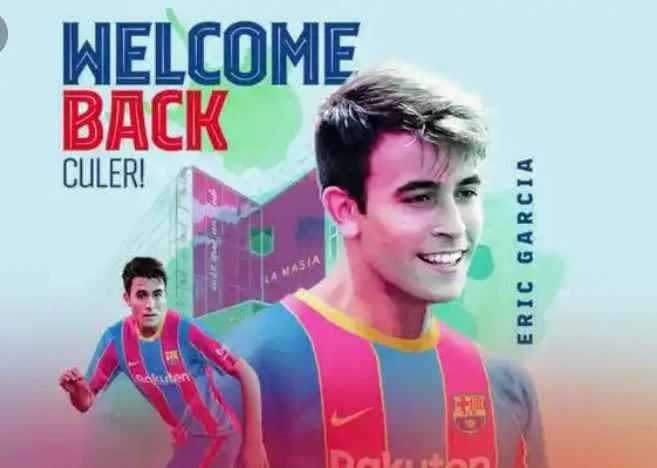 Is Eric Garcia signing not a statement of intent by the Barcelona's board that they now want to move away from the Pique's era, and start something more futuristic?
It's also a good signing by the club to remind the inconsistent, and error prone Samuel Umtiti that his time could as well be up at the club.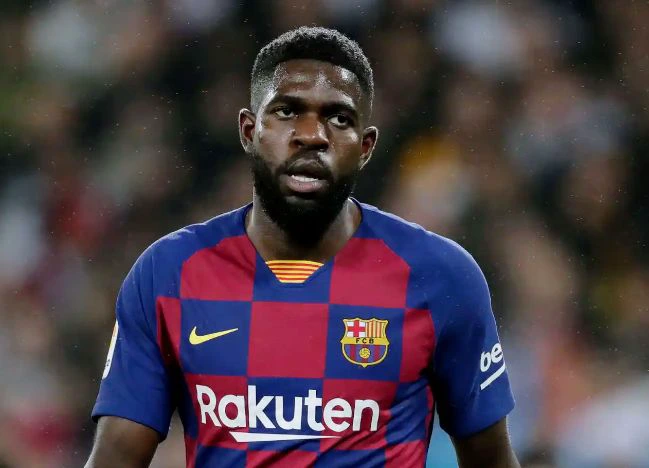 Truth must be said that with the arrival of Eric Garcia, chances are high that the duo of Samuel Umtiti and Gerard Pique, might be rendered surplus to requirements and used to coup some funds in the transfer window.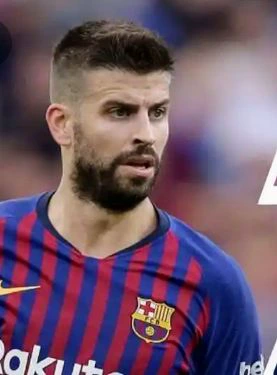 For Gerard Pique, an offer to play abroad and away from the rigours of La Liga might be too good for both the player and club to reject, whilst a deal for Samuel Umtiti to get him off the club's hefty wage structure would be a win-win situation for Barcelona.
Emerson Royal's Arrival Might Roll Sergi Roberto Away From The Club
Emerson Royal's arrival was just the confirmation of a transfer many expected it was going to happen, as the Brazilian full back is jointly owned by Real Betis and Barcelona.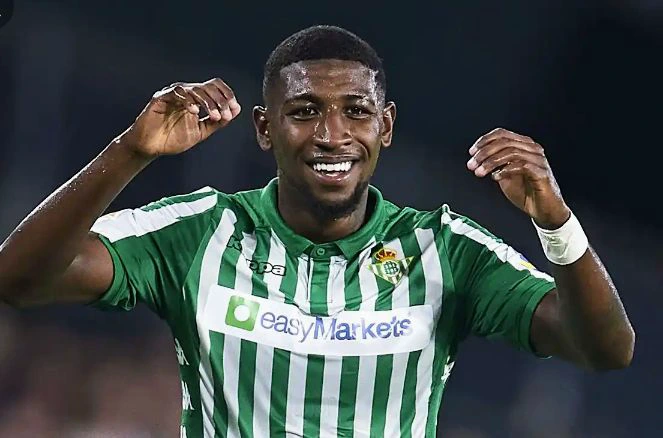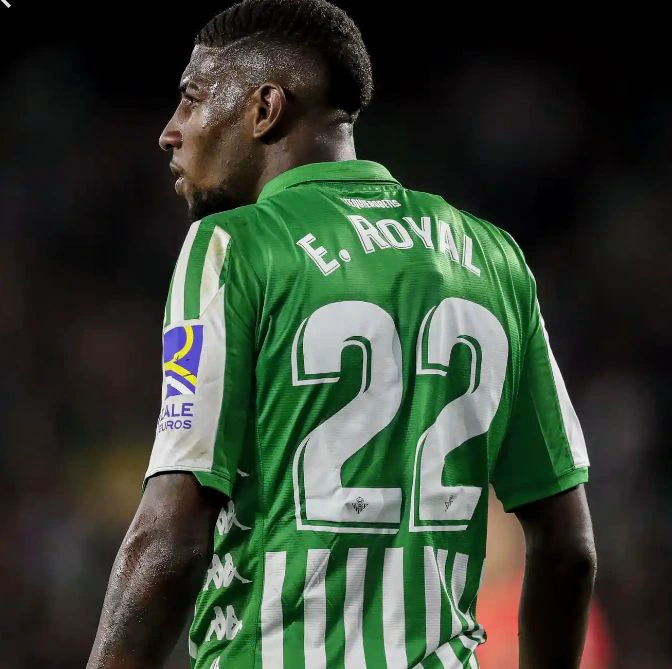 His immense contributions to Real Betis European club football competition qualification, and experience in La Liga last season means the highly rated full back, will be coming to Barcelona's first team as a key figure.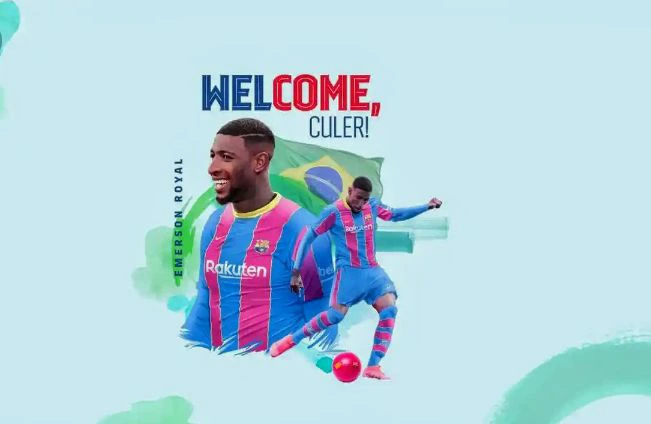 As a right back, he will be contending for regular playing time with Dest and multifunctional utility player, Sergi Roberto.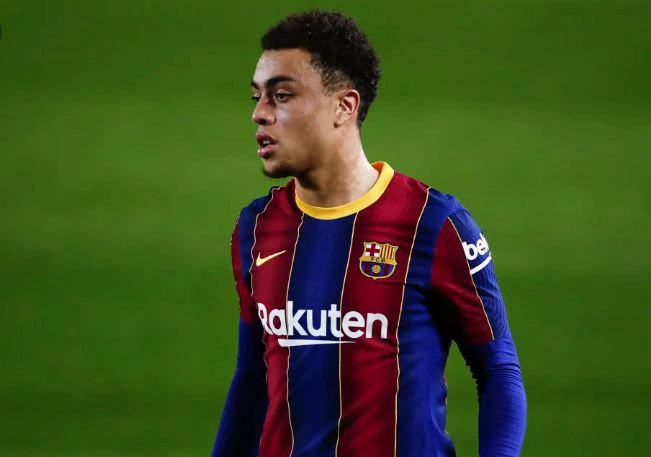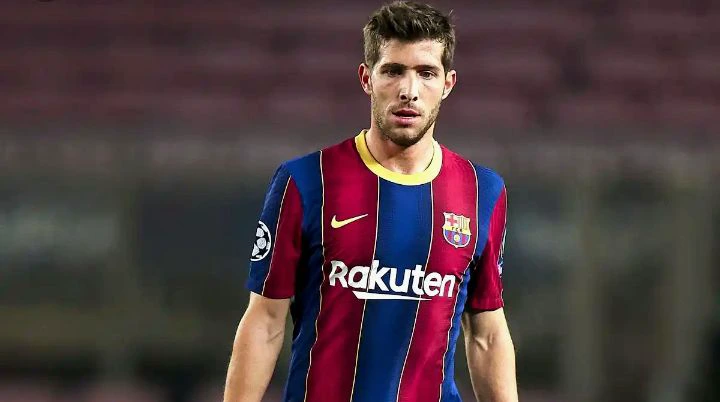 This now brings us to the fact that Sergi Roberto's future might be at serious danger with the arrival of a Brazilian full back with almost similar qualities with mercurial former player, Dani Alves.
Although, Sergi Roberto's versatility cannot be overlooked as he is capable of playing in the full back role, but the intense competition for places particularly in the midfield where the Spanish international, could also slot into means the academy graduate might be forced to leave the club.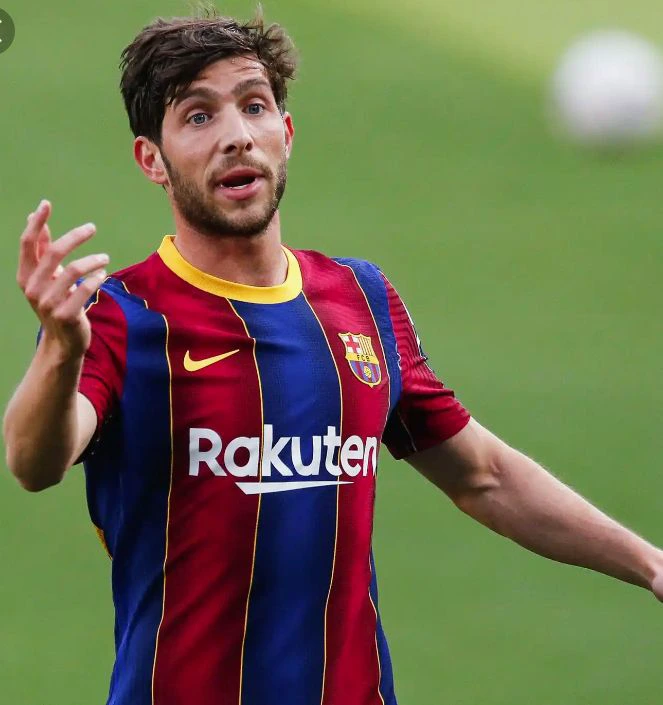 Aged 29 years old, Sergi Roberto can still command a reasonable transfer fee that could help the club balance the books for the forthcoming 2021/2022 season.
The arrival of new Barcelona's signings will always have consequences, and one of such is the exit of the aforementioned four players from the club.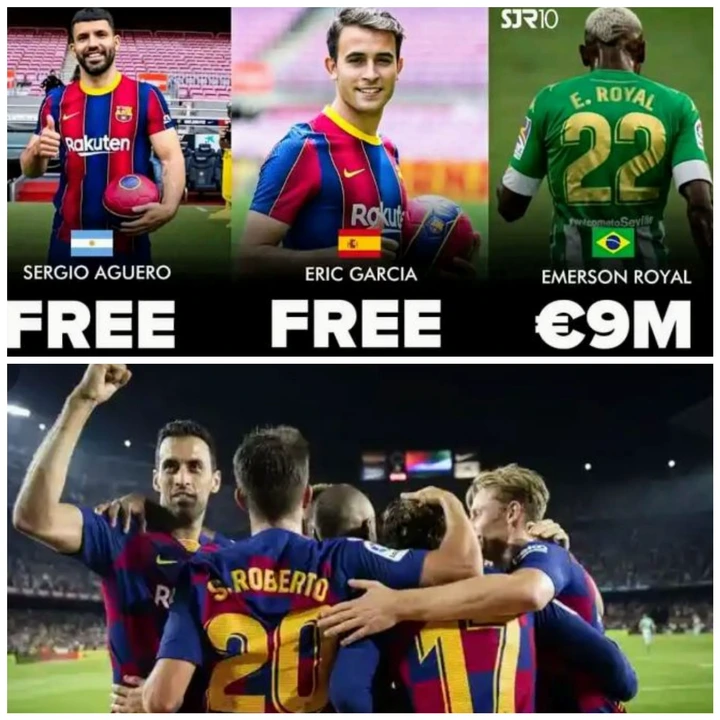 As for Barcelona fans, they can indeed begin to dream big as the club reshapes and rebuild the team under their capable president, Joan Laporta.
Do you agree Martin Braithwaite, Sergi Roberto, Samuel Umtiti and Gerard Pique do not have a future at Barcelona?