Tuchel replies Antonio Conte – Lukaku problem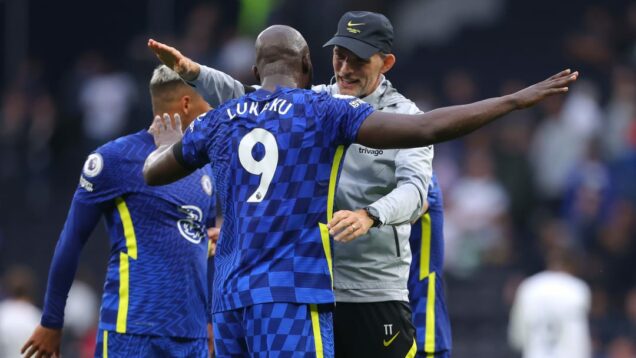 Thomas Tuchel fires back at Conte over Lukaku
Chelsea manager Thomas Tuchel has defended his use of striker Romelu Lukaku after claims from former Inter boss Antonio Conte that he has not figured out how to use the Belgian.
Conte led Lukaku to 24 goals in 36 Serie A appearances last season and said recently that he did not agree with Tuchel's decision to play the striker as a pure target man.
"I don't think Chelsea have quite figured out how to use him yet," Conte said recently (via The Guardian). "He is a very specific striker. Bringing Lukaku into the box, he is dangerous. However, when he starts from midfield, he is incredibly quick. It is very difficult to find a player who is both a target man but can also run from midfield."
Tuchel while responding to Conte insisted that there is no "Romelu Lukaku problem."
He added that the Italian tactician must not have been watching Chelsea all season or else he would not be able to make such a claim.
"He was obviously not on the telly after the Tottenham game," Tuchel said to Chelsea website. "I don't feel offended, he has every right. He is in the TV studio. I even saw it while I was showering before the match in the hotel.
"I can see it but it is not a Romelu Lukaku problem. The other teams have changed their structure to close down Romelu but there are solutions to this. We are on it."
When asked to speak further on what he meant by other teams changing their structure, Tuchel insisted Chelsea's opponents have all been dropping deeper than normal to deal with the threat of Lukaku.
"Teams are well prepared against us," Tuchel continued. "I can see Zenit St Petersburg play a back five for the first time in the last 200 matches that we watched.
"I can see Aston Villa play a back five against us and they never played a back five before. We have to accept it. Don't get angry about it. Play free no matter what."