How to recover your money from scammers in any fraud case
The CBN in its cashless policy paved way for e-transaction. But, this has lead to the unfortunate rise of e-fraud as well.
Seeing this, the CBN has equally paved way to solve this, by ensuring money lost to fraudsters in any internet or online transaction could be refunded and recover.
Follow the process below to recover your lost fund to scammers in any online transaction: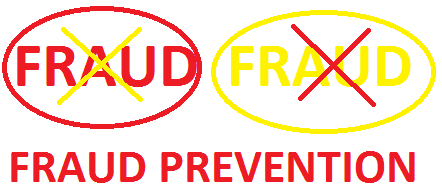 Note that money recovery is restricted to only online transaction.
1) Once you discover you have been defrauded, look for your transaction details immediately from the mail sent to you from your bank detailing the whole of the transaction.
2) Look for the ref number of the transaction.
3) Make screenshots of your conversation with the scammer as much as you can.
4) Make copies of the screenshots available in hard copies.
5) Then, go to the scammer's bank and go to the bank's fraud desk. Make a complaint there and present the hard copies available to them to verify.
6) Then send a mail, detailing your report (your bank account details and that of the scammer, date of transaction, place of meeting and every other thing), to the scammer's bank help desk contact or customer support mail. Then send a copy, altogether, to the CBN as well to keep their toes off mark. Send a copy to the CBN's mails addresses anticurruptionunit@cenbank.org and cpd@cbn.gov.ng.
The account will be placed on hold and the owner will be sought to sign a waiver to refund your money. With that, you will be able to recover your money.