Actress Oyebade said after enter Nollywood, everybody wanted to sleep with me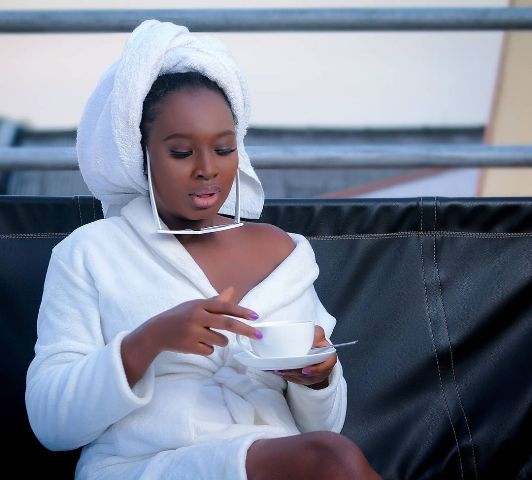 Actress Oyebade says everyone wanted to sleep with her when she got into Nollywood
Fast rising Nollywood actress Adebimpe Oyebade has revealed that when she first got into Nollywood, everybody wanted to sleep with her.
She said at every point, actors, producers and others wanted to sleep with her which she always rejected.
Oyebade stated that the problem of sex for role was not the fault of the men, but the women in most cases.
The actress spoke in an interview with Thisday, saying that the reason she said the women were to blame was because they already knew that men could be stupid sometimes.
"So they have been asking stupid things. When they feel like they can approach you with anything and you know, thinking they have the right to do this or that with you. So I feel like women do not really appreciate or know their worth.
"If you are sleeping with men for role and you are doing it/this you are encouraging them! The reason it is still happening in the industry is because a lot of people have encouraged it," she stated.
Oyebade added that if women had rejected advances from men a long time ago, it would have reduced, saying she went through it.
"Even as I wouldn't want to mention names, I went through it a lot with some of them. And I was like 'ah what kind of industry is this?' In fact, when I got in at every point everybody wants to sleep with me.
"I was like 'is this how it is here?' But you know it wasn't something I wasn't expecting. I just didn't know it was that bad that at every point, at every location an actor is trying to sleep with you, a producer is trying to sleep with you, a director is trying to sleep with you. But then I just feel like we women need to handle things better. That's what I feel," she narrated.