Mr Raw hospitalized after ghastly motor accident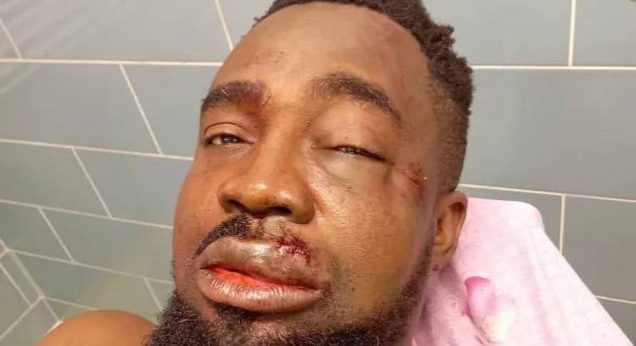 Mr Raw after the accident in Abuja on Saturday
Popular rapper, Okechukwu Edwards Ukeje aka Mr Raw has been hospitalized after he was involved in a ghastly motor accident on Saturday.
He was involved in the accident with his friend and driver. They were all rushed to the hospital after the accident.
The musician took to Instagram to share the news with pictures of himself getting treated at a hospital and pictures of the damaged vehicle.
It appeared Mr Raw's red vehicle which somersaulted was involved in a head-on-head coalition with another white Toyota Camry.
According to Mr Raw, the accident happened around Barnex junction, Abuja.
He thanked God for life and revealed he was unconscious after the accident happened.
Mr Raw also said he passed out twice but is now stable and responding to treatment.