Check Out The 10 Most Tattooed Nigerian Musicians
Body art has become one of the most popular trends in the world with so many people getting different art works on their bodies for commemoration, remembrance, fun and so many other reasons.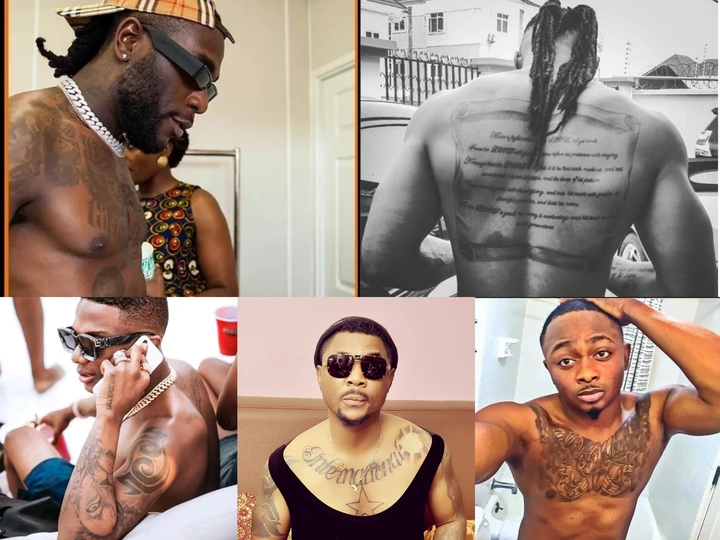 In the entertainment industry, numerous celebrities have followed the trend and boasts of different tattoos on their bodies that range from objects, animals, inscriptions or even portraits/pictures of themselves and loved ones… and Nigerian celebrities are not left out.
In fact, majority of celebrities in Nigeria have one or more tattoos on their bodies, and below are 10 popular musicians with the highest number of tattoos on their bodies.
1. Burna Boy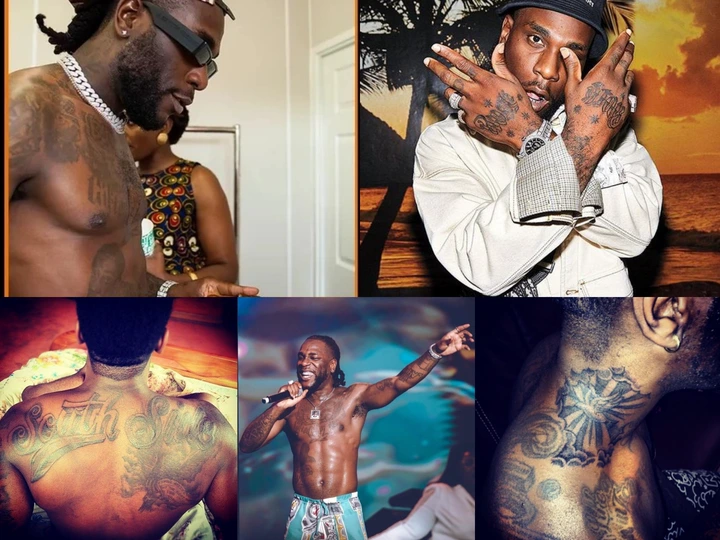 Grammy Award-winning star, Burna Boy is one of the Nigerian artistes with the highest number of tattoos. The African giant has the inscription, "South Side" tattooed on his back. He also has tattoos on his neck, shoulder, hands, chest, and stomach. One of his tattoos is a portrait of late Nigerian legend, Fela Kuti whom Burna Boy has described as a huge inspiration to him.
2. Davido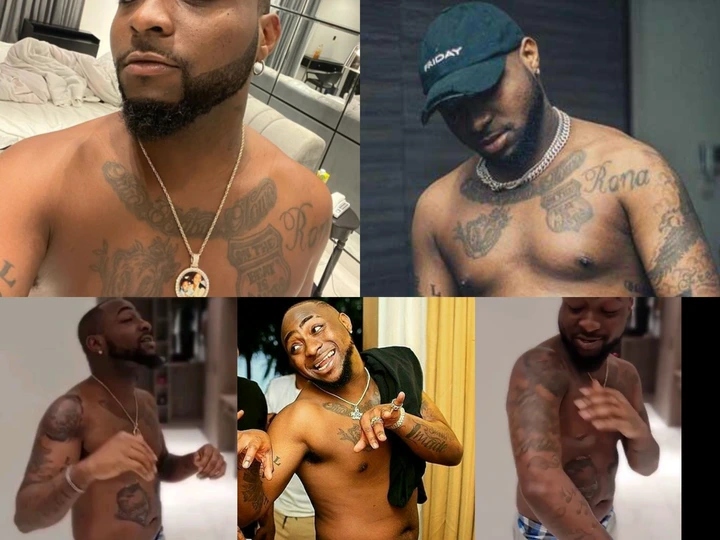 Award-winning artiste, Davido also has several tattoos all over his body. The DMW boss has tattoos covering his upper body and arms. He also has tattoos of his kids on his stomach.
3. Wizkid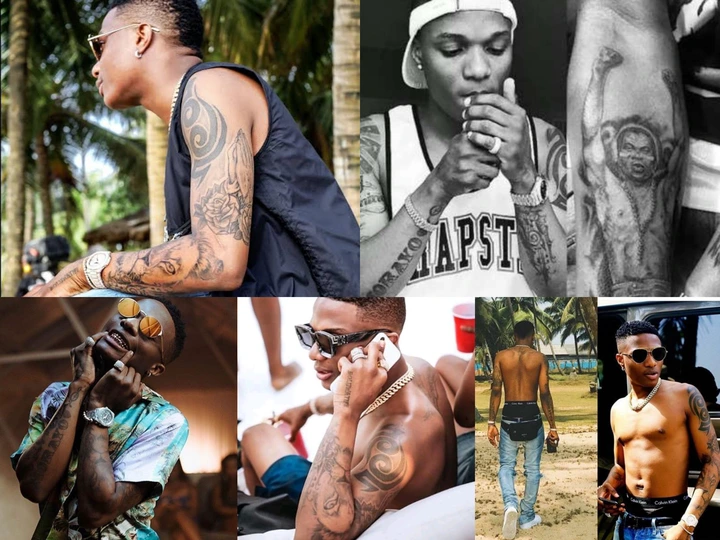 Grammy Award winner, Wizkid is also not a stranger to body art. The star boy has numerous tattoos on his body which includes an honorary tattoo of late African legend, Fela Kuti on his hand.
4. Paul Okoye (Mr. P)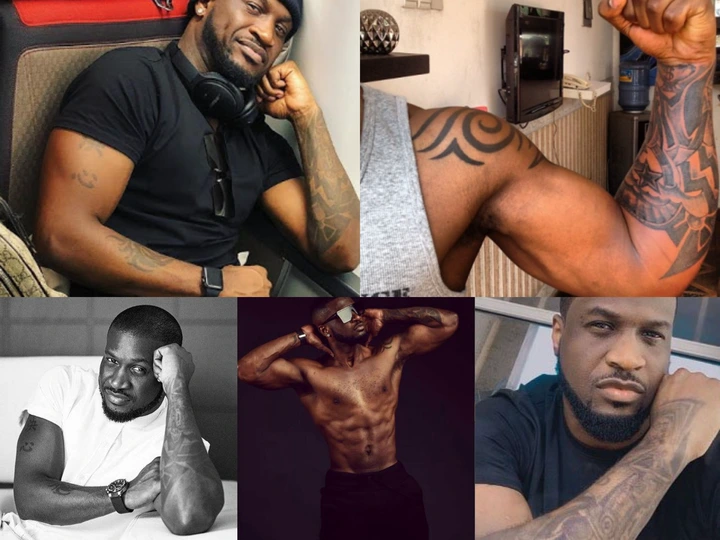 Popular and talented artiste, Mr. P has been in the music industry for several decades and has contributed immensely to the growth of music in Nigeria. Over the years, he has gotten a couple of tattoos on his chest, hands, arms and shoulders.
5. Oritse Femi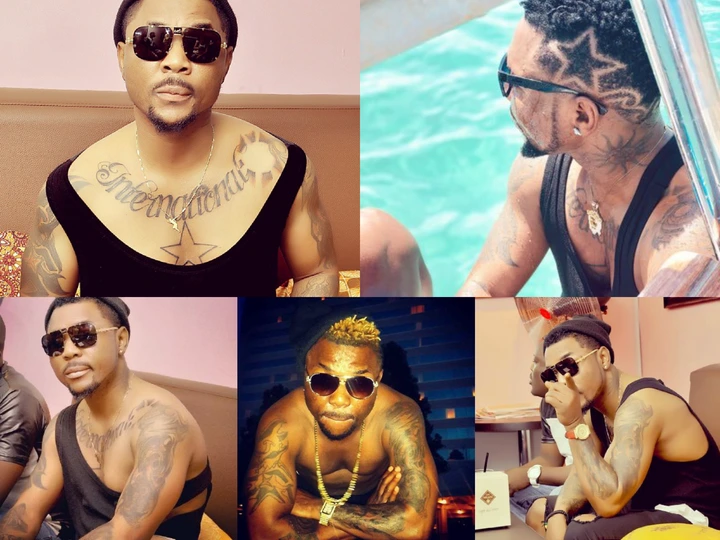 Popular singer Oritse Femi is also one of the Nigerian musicians with numerous tattoos. The 'Double Wahala' crooner has "International" written on his upper chest area, and also has several tattoos on his arms and hands.
6. Tekno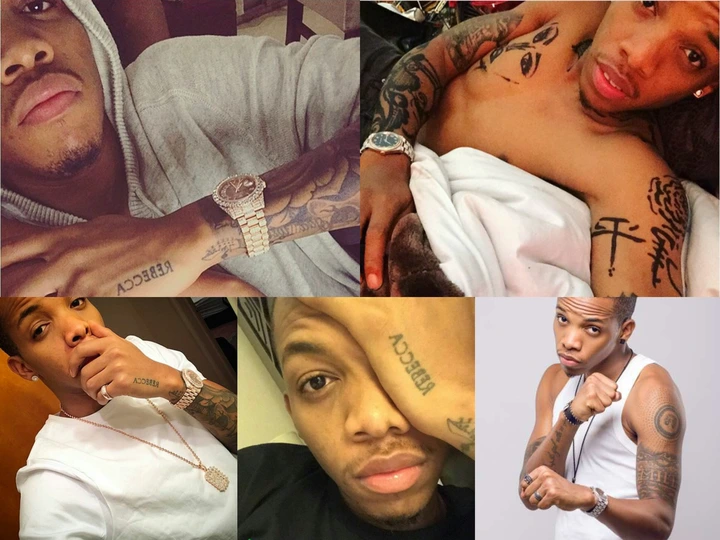 Popular singer, Tekno also has several tattoos on his body and has admitted his love for body art in an interview. He has "REBECCA" tattooed on his hand and several other tattoos on his arms and chest.
7. Flavour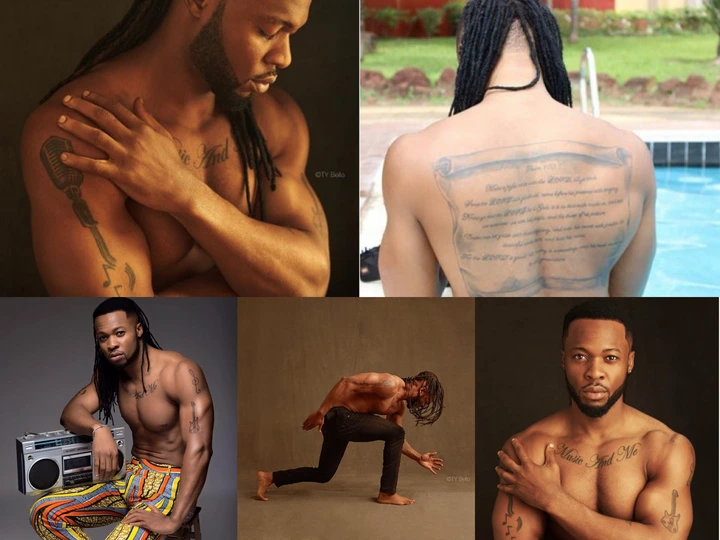 Talented singer and multi-instrumentalist, Flavour has a distinctive inscription tattooed on his back. He also has some musical instruments tattooed on his arms and the quote, "Music and Me" tattooed on his upper chest.
8. Iyanya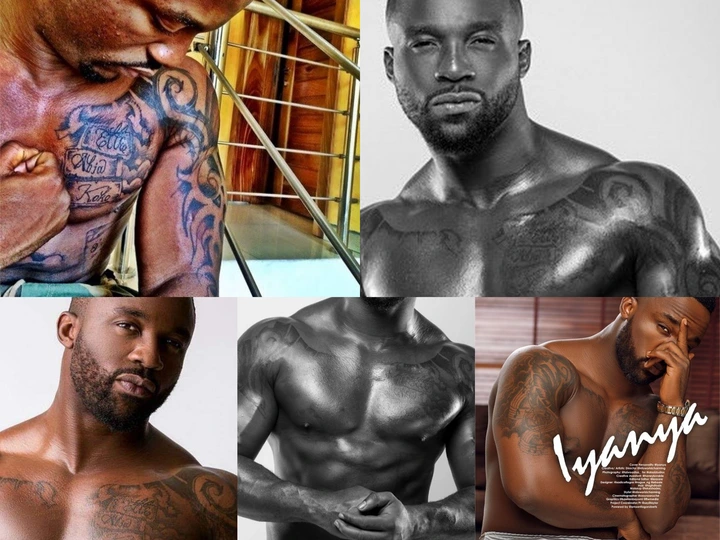 Popular singer and performer, Iyanya is considered one of the sexiest Nigerian artistes by so many people because of his amazing fit body. He also stepped up his game by getting several tattoos on his body which are mostly on his chest area, shoulder, hands and arms.
9. Sean Tizzle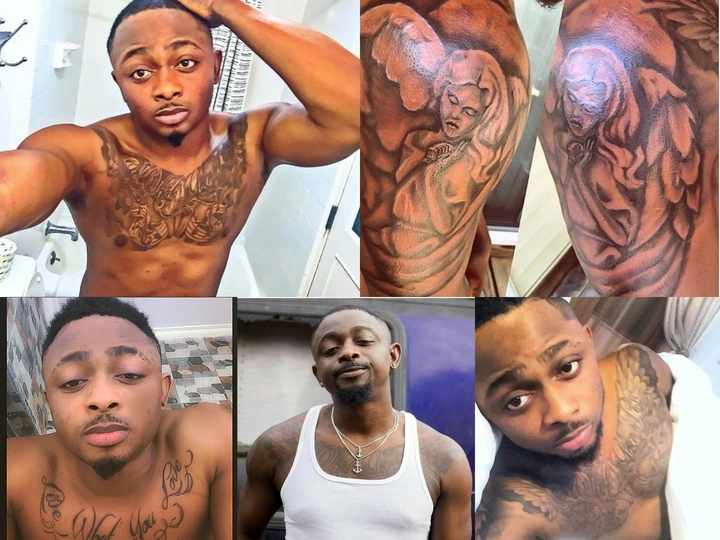 Singer, Sean Tizzle has a few tattoos which are quite symbolic. The "Sho Lee" crooner initially had the inscription … "What you love" tattooed on his upper chest, but later covered it up with huge wings. He also has what appears to be an "angel" with wings on his arm.
10. Charlie Boy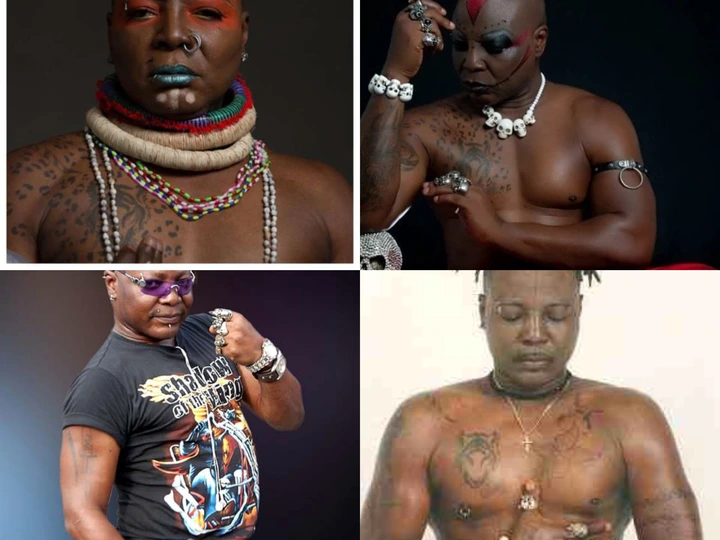 Popular musician, performer and activist, Charlie Boy has different symbolic tattoos on his body. The Area Father who will be turning 71 years old in June but doesn't seem to be aging at all has several stars tattooed on his right chest, and a couple of other tattoos on his arms and hands.