Watch Yusuf Buhari and wife dance at their wedding dinner reception
Watch Yusuf Buhari and wife dance at their wedding dinner reception
Yesterday, the ancient city of Kano stood still for the wedding of the son of President Muhammadu Buhari, Yusuf and his adorable wife, Zahra Bayero.
The three-day event, which kicked-off with a reception for the couple came to a climax yesterday at the wedding dinner held in their honour in Kano State.
The well attended wedding reception was so colourful going by the videos sighted online.
The highlight of the night was when the couple were called upon for their first dance together.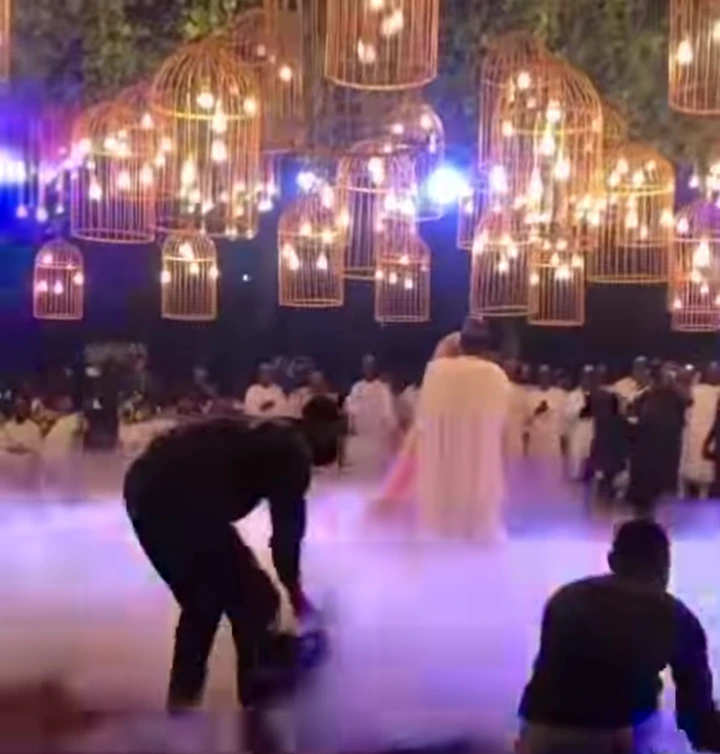 Dressed in colourful attires, the latest couple in town could be seen moving their body to the rhythm of the song playing in the background.
Watch the videos below;
Click to watch the second video below;
Earlier, President Buhari witnessed the Solemnisation of the Marriage Contract between his son and Zahra, which took place at the palace of the Emir of Bichi.
In attendance were Former Niger President Mahamadou Isoufou, Former President Goodluck Jonathan, Former Vice President Atiku Abubakar.
State governors, ministers, top government functionaries, captain of industries diplomats and several others.
The president has since returned to Abuja, while several other guests will remain in the ancient city to attend the installation of Nasiru Ado Bayero, as the Emir of Bichi.