8 Football Legends Who Believe Messi Is Better Than Ronaldo
8 Football Legends Who Believe Messi Is Better Than Ronaldo.
Over the years, the football world has been divided about the argument of who is the greatest player of all time between Lionel Messi and Cristiano Ronaldo. Both players have earned their reputations as the best players of this generation with their ridiculous goal records, multiple individual awards and their plethora of team trophies in their illustrious cabinets.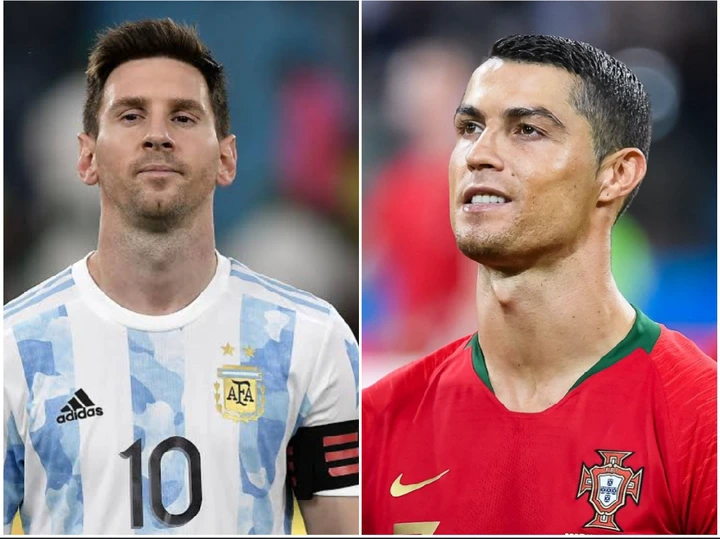 Just like the football fan base has been divided over this argument, so also are some major legends of the game who have given differing opinions about who is the "GOAT" in football.
In this article we will be looking at eight football legends who have picked Lionel Messi over Ronaldo.
1. Diego Maradona
Maradona tragically passed away in November 2020 at the age of 60 but was a fan of both stars during his lifetime – although it's no real surprise that he picked his fellow Argentine over his Portuguese rival.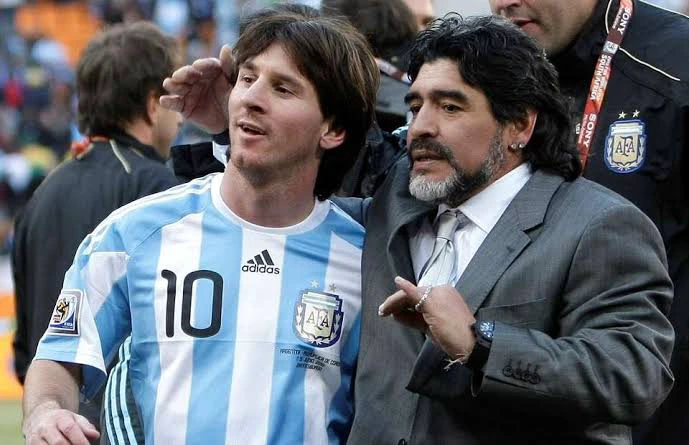 Speaking to the media in 2017, Maradona said: "I can't remember having seen Lionel Messi play badly. I prefer Messi to Cristiano Ronaldo but I acknowledge that the latter is an animal."
2. Paul Scholes
Even though Paul Scholes played alongside Cristiano Ronaldo for 6 seasons at Old Trafford, he picked Messi over his old teammate because of the encounters he has had against the former Barcelona talisman.
"Messi is the best but Ronaldo is brilliant. Ronaldo is sensational at what he does, with pace and power. He scores, he takes free-kicks. But as an all-round footballer, Messi – wow, his passing – he has absolutely everything."
In a separate chat with the media in 2015, Scholes also added: "I think about the great players with whom I have shared a pitch: Eric Cantona, Zinedine Zidane, Pirlo, Xavi, Cristiano Ronaldo – and the greatest of them all is Messi."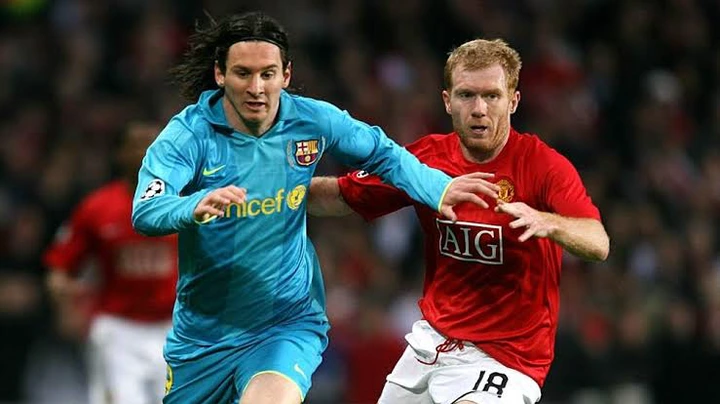 3. David Beckham
Ronaldo inherited his favorite jersey number 7 from Beckham at Manchester United back in 2003, but his predecessor fancies Messi over him.
"They have similarities in their technical skills and talent, and it is amazing for football to have them both present, but Messi is simply the best player in the world," said the former Manchester United, Real Madrid and PSG midfielder.
"He (Messi) is alone in his class as a player, it is impossible that there is another like him. He, like Cristiano Ronaldo, [who is not at his level] are both above the rest."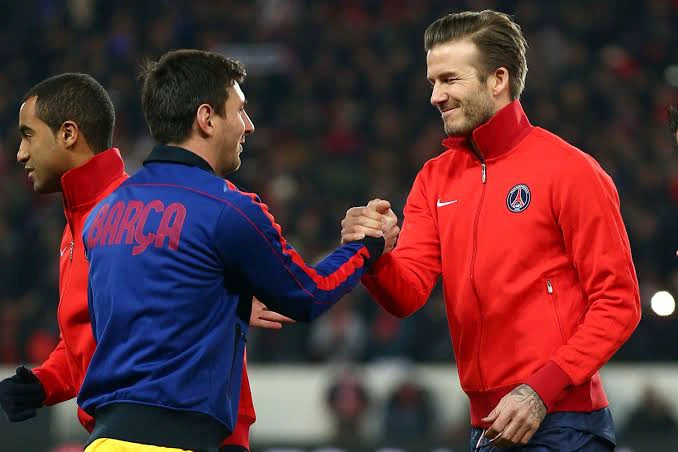 4. Thierry Henry
Henry was one of the best players of his time in the English Premier League, but he too was surprised by the quality of Lionel Messi when he got the chance to play with him at Barcelona. Speaking in an interview, the French man said:
"I played alongside Leo, so there's my answer. I have an enormous amount of respect for Cristiano, as someone who maintains such a high level for several years…but I played with Leo and had extraordinary moments with him, we lost and won together, so that is all I have to say on Leo."
5. Zlatan Ibrahimovic
We all know how arrogant Zlatan can be with his words, especially when he is praising himself. However, even he agrees that Lionel Messi is on another level – he concurs that Ronaldo is good but feels that Messi is more naturally gifted.
"I think Messi is one of a kind," the Swedish veteran said in 2016. "What he's doing, I don't know if we will see another player do the things that he does.
"It is different (with Ronaldo) because he is the result of hard training. It is not natural."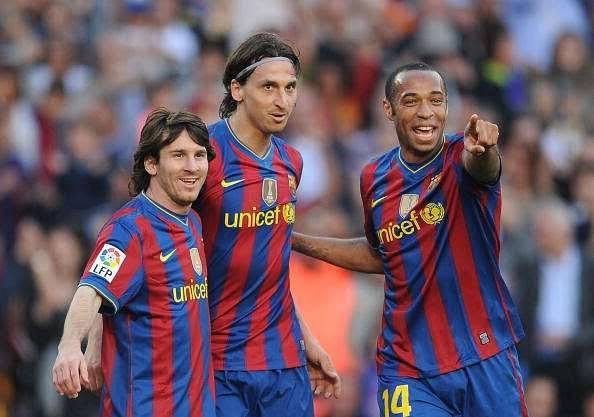 6. Ronaldinho
Ronaldinho was like a mentor to Lionel Messi during his emergence at Barcelona. He trained and competed alongside the little Argentine for several seasons and did not hesitate to side his former teammate when he was asked the question.
"Messi," the Brazilian quickly answered. "I would have loved to continue playing alongside him. I didn't get enough time with him, he was very young. I'd love to take to the pitch with him one more time.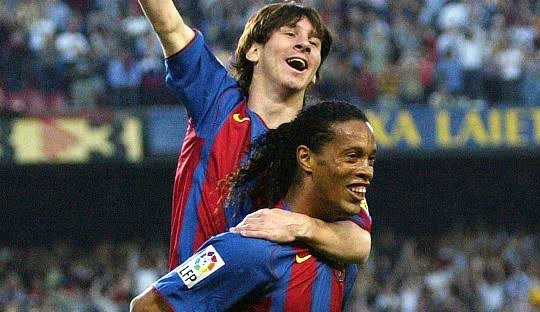 "He's the best in history, no doubt. Nobody has done what Messi's done. The other one (Ronaldo) is complete, he has it all. So does Messi, but it's a question of taste and I prefer Messi's style."
7. Pep Guardiola
In Pep Guardiola's eyes, no footballer comes close to Lionel Messi. Speaking to the media in 2016, the former Barcelona head coach said:
"Messi is the best, he is definitely the best. He knows how to play, score and make the other players play. He is always there.
"With all the respect to all the players, first to Cristiano Ronaldo, I think Messi is on another level."
8. Ronaldo Nazario
Rather than siding with his namesake, Brazilian Ronaldo believes that Messi is a more complete footballer than his Portuguese rival.
"He (Messi) is out of this world," the Brazilian icon said. "Cristiano, too, but I see Leo as more complete. He's great. I like him much more than any other player. Everything he does is spectacular."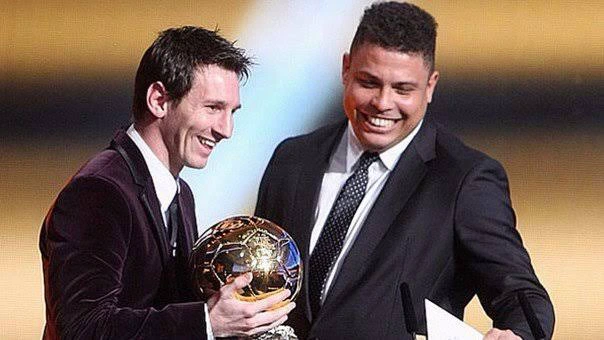 What is your own opinion on this discuss? Do you agree with the legends on this list that Lionel Messi is the greatest of all time or is Cristiano Ronaldo the best amongst the two?
Share your thoughts in the comments section below.
[All quotes gotten via Give Me Sports]